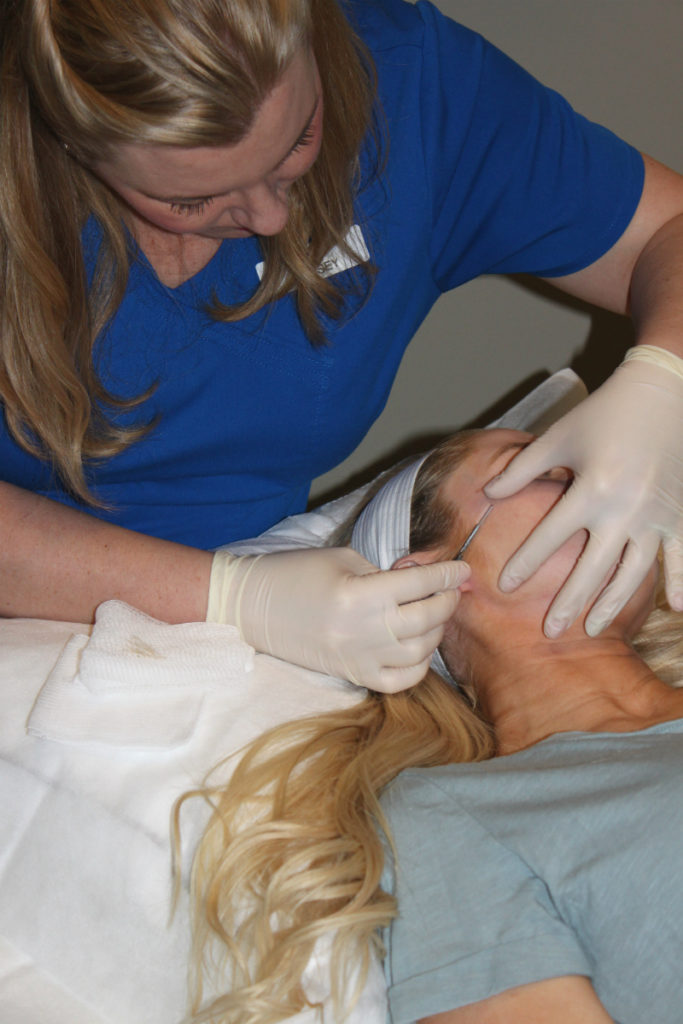 Happy Friday, everyone's favorite day of the week! I'm so excited to share my second visit with Cypress Dermatology. My first visit was so wonderful and I am more than happy with my results, click here to read more about my first experience. Dr. Lauren Campbell is so amazing and I couldn't wait to go back. After my first visit, we talked about potential future treatments. Cypress dermatology offers many cosmetic procedures and I honestly wish I could have all of them. When you find a great dermatologist, don't you just want to keep going back? The two treatments that I received was dermaplaning and SkinPen.
I arrived to my appointment and Lindsey took me back to the nicest room I've ever been in at a doctor's office. Lindsey first put the numbing cream all over my face to numb me for the SkinPen. The numbing cream has to sit for around 30 minutes before they start the procedure. While I waited for the numbing cream to do it's magic, I was able to watch Netflix! If you know me, then you know how happy this made me. I watched Gossip Girl, I know you were dying to know what I watched 😉 I love that they had something for me to do while I waited, it made the wait for the numbing cream to work go by so much faster. Having the option to watch tv makes the entire experience feel less like a doctor's appointment. Being comfortable would ease any nerves you may have prior to a procedure.
One thing that I had been dying to try was dermaplaning. Dermaplaning is the process of scraping off the top layer of dead skin and peach fuzz with a surgical blade. This may sound intimidating but I promise, it was not at all! Lindsey first performed my dermaplaning and it was 100% painless. It kinda feels like shaving your legs but just on your face. Dermaplaning evens out your skin tone and texture, y'all my makeup goes on SO smooth now! It's crazy how the dead skin and peach fuzz can build up on your face. I wish I could show you the amount of just stuff that was scraped off of my face. BUT it was a little gross and I doubt y'all would want to see that! Immediately after dermaplaning, my skin looked glowy and so even. I love how my makeup applies now and my face is the softest that it's ever been. I kept wanting to touch my face but I had to stop myself. I love my results so much!
The second treatment that I received was SkinPen. SkinPen is a microneedling procedure, that helps to reduce the appearance of skin for example fine lines and wrinkles. The treatment works by creating micro skin punctures to improve the overall appearance of your skin. That may sound scary but it is not as overwhelming as it may seem! The micro-injuries promote the formation of collagen and elastin, so after your skin heals rejuvenated. SkinPen is not only used for anti-aging but can also be used to improve the appearance of scars and acne scars. I am so glad that Lindsey applied the numbing cream to my face, I think I would have been intimidated by micro needles if I wasn't numb! My entire face was numb which is such a strange feeling. Lindsey started the SkinPen on my forehead and worked her way all around my face. The procedure did hurt a little but it wasn't unbearable. Lindsey talked to me the entire time and she kept me laughing! I love how comfortable everyone at Cypress Dermatology always makes me feel. Dr. Campbell came to check on me to make sure everything was going well, which of course it was! After my SkinPen procedure was complete, my face was SUPER red. It looked like I got a bad sunburn and thats how it felt for about a day. Lindsey applied a cooling and healing product to my face afterwards which felt like heaven. I had to apply both products for 2 days afterwards in the mornings and evenings.  The redness reduced drastically throughout the day. I was a little red the next day but nothing that was embarrassing to be seen in public. You have to wait two days to wear makeup to give your skin some time to heal. The overall healing process takes two weeks, your skin will look completely normal so don't worry about having a red face for two weeks!
The days and weeks following my procedure, Mason kept asking if I was wearing foundation when I wasn't. My skin is so even and glowing! I can not only see but feel the difference in my skin texture. My skin has never felt this soft or smooth. Applying foundation is so amazing because of how evenly it goes on. I love how my skin looks and want to touch it all the time, but I don't because I don't want to break out! I could not ask for better results from dermaplaning and SkinPen. If you're looking for a treatment to have glowy skin, you have found what you need! I have loved both of my experiences at Cypress Dermatology! If you need a dermatologist for not only cosmetic but medical procedures and live in the Houston area, I did the work and found your doctor for you. Thank you so much for reading! If you have any questions at all, please comment and I will be happy to answer!

Thank you to Cypress Dermatology for collaborating with Blonde in the Burbs for this post! As always, all thoughts and opinions are 100% my own. Thank you for supporting the brands that support Blonde in the Burbs!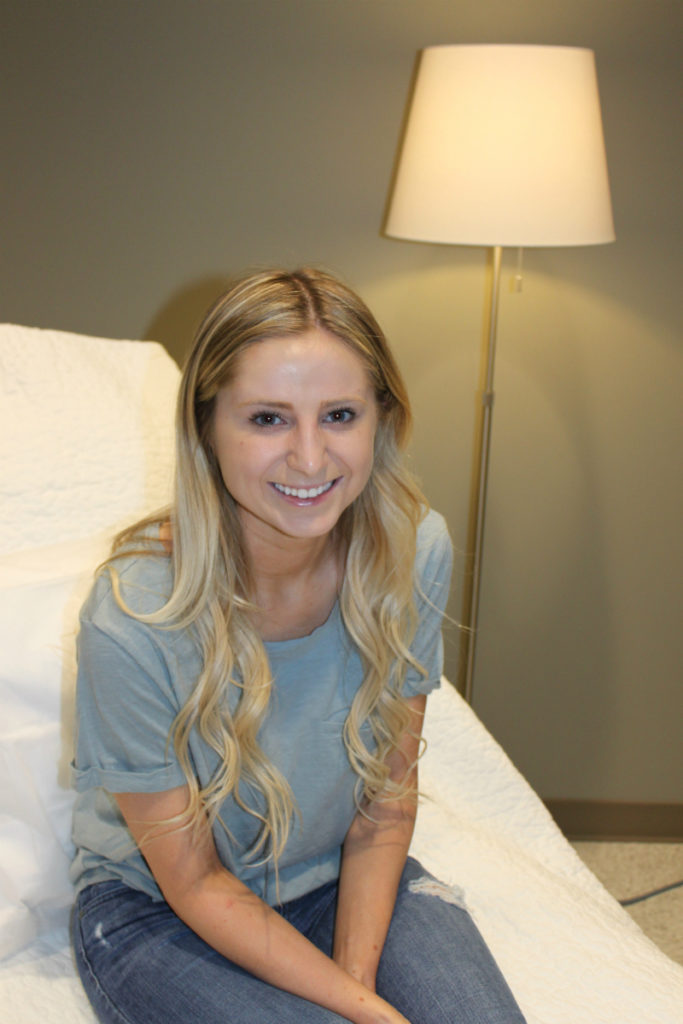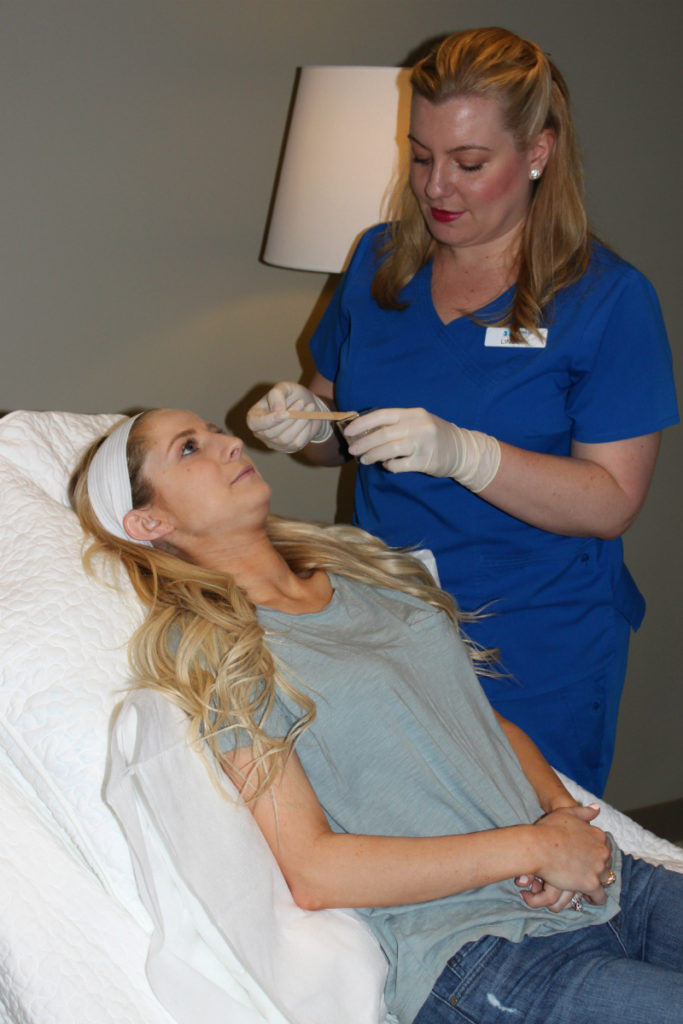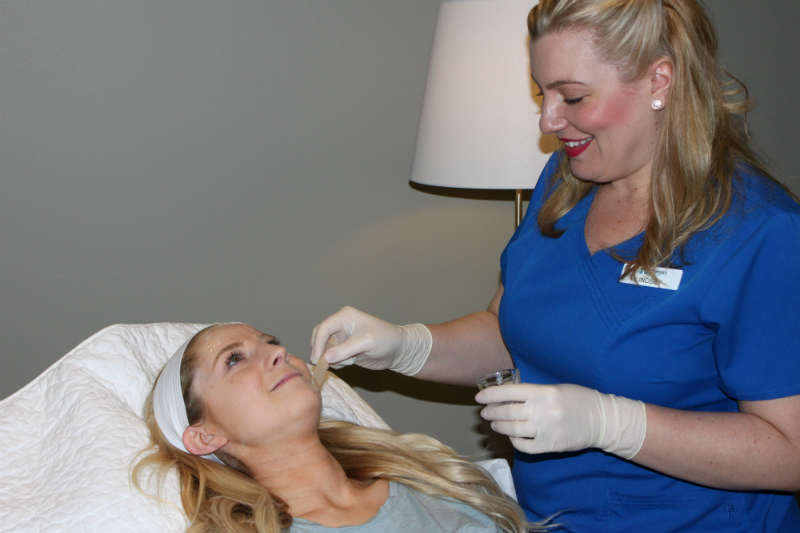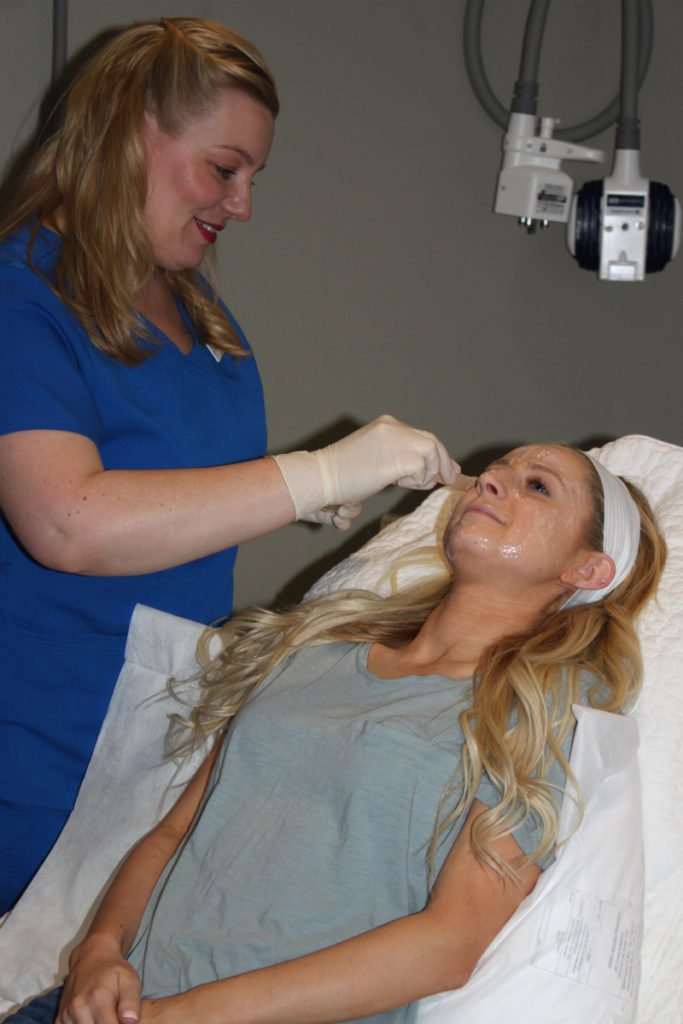 I wasn't kidding when I said I had the numbing cream over my entire face!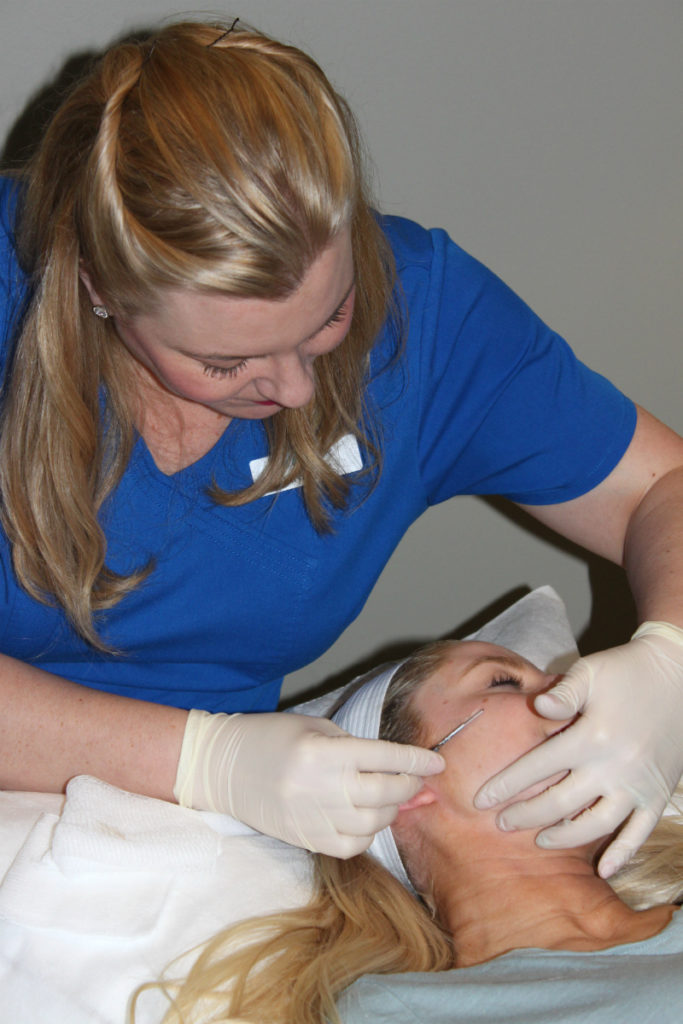 Lindsey is performing the dermaplaning.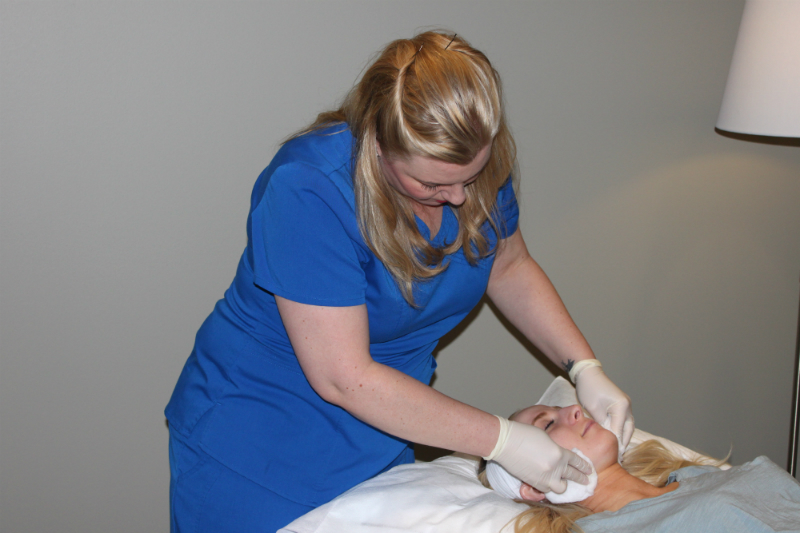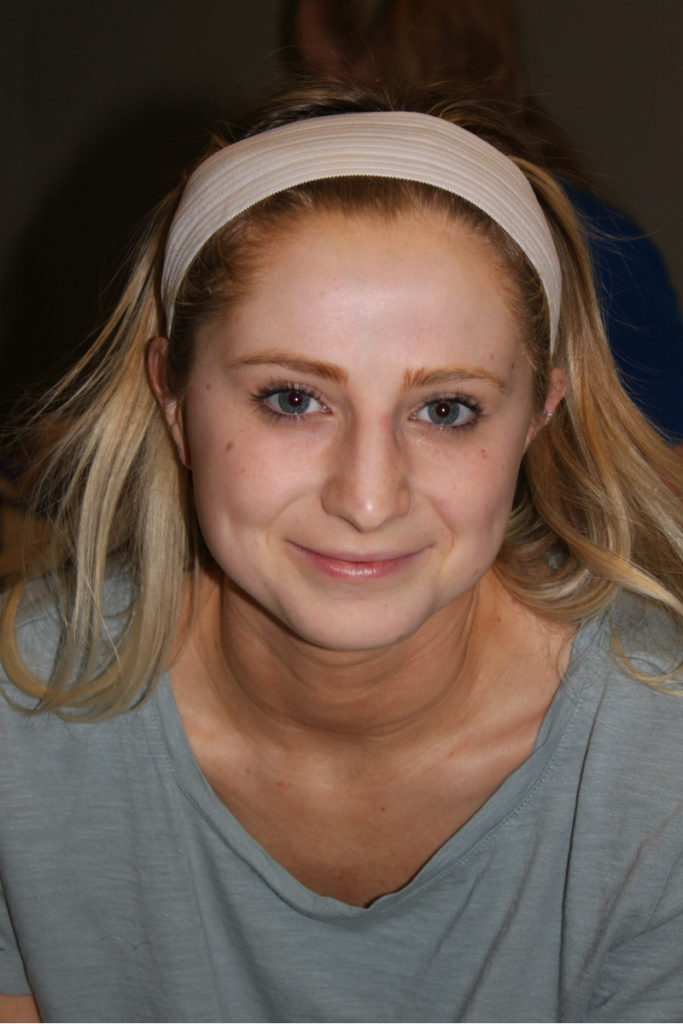 My skin is seriously SO soft! The dermaplaning did scrape off my spray tan so please excuse the fact that my face is now super pale 🙈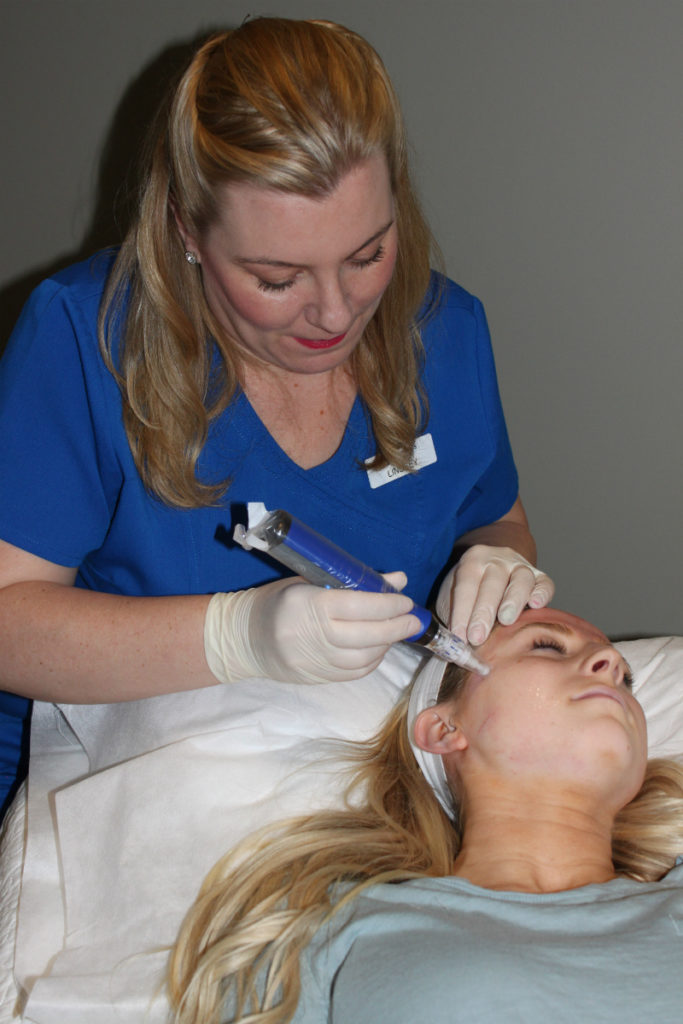 Lindsey is starting the SkinPen procedure.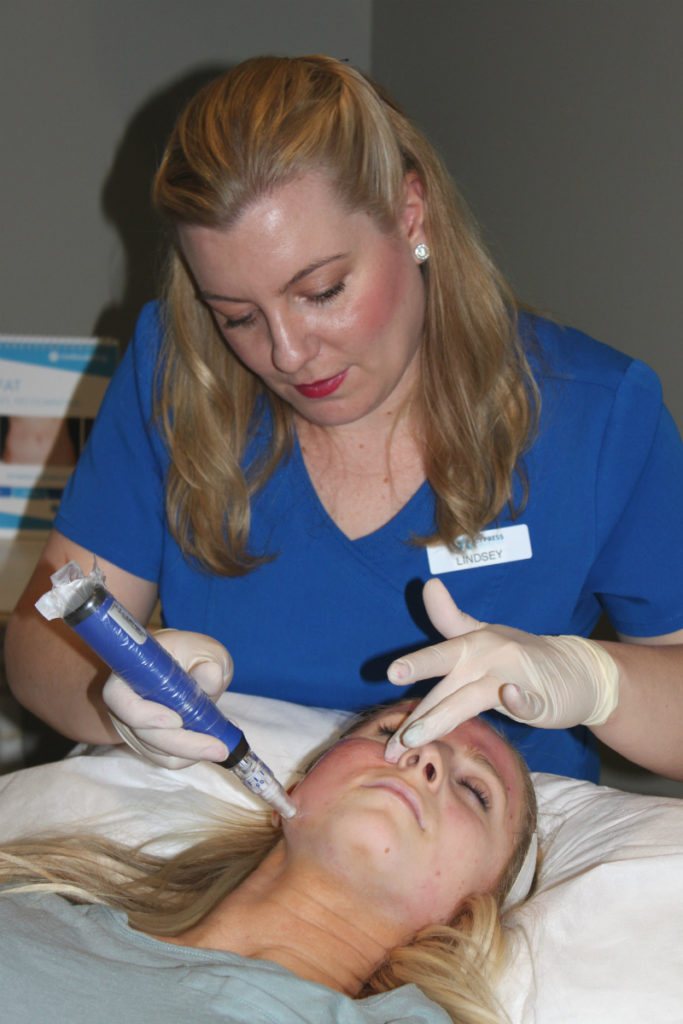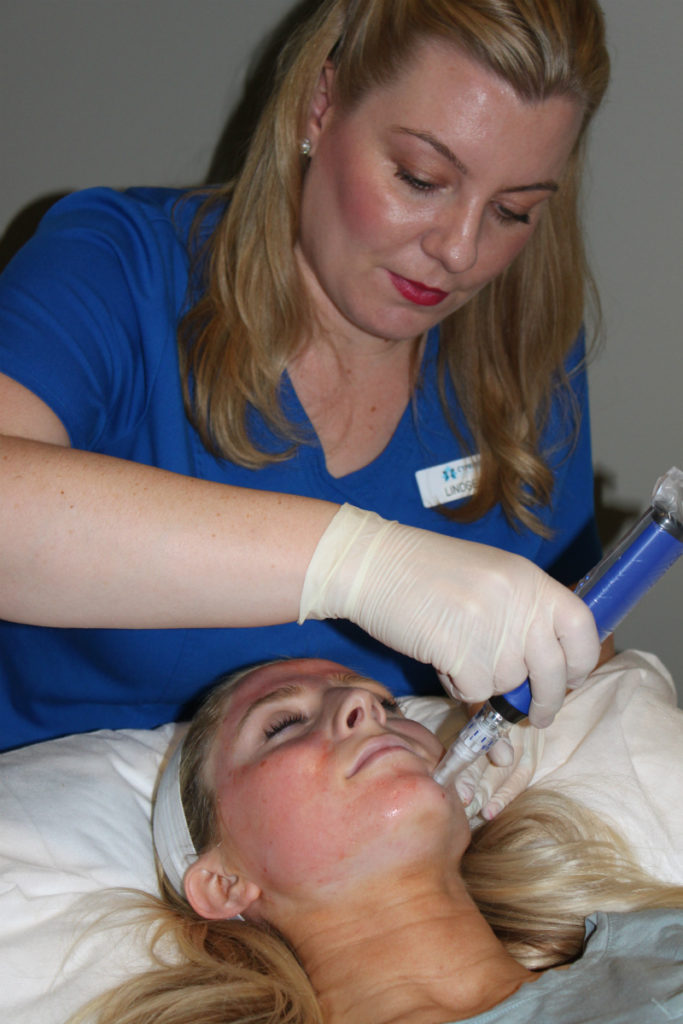 My skin was immediately red from the SkinPen.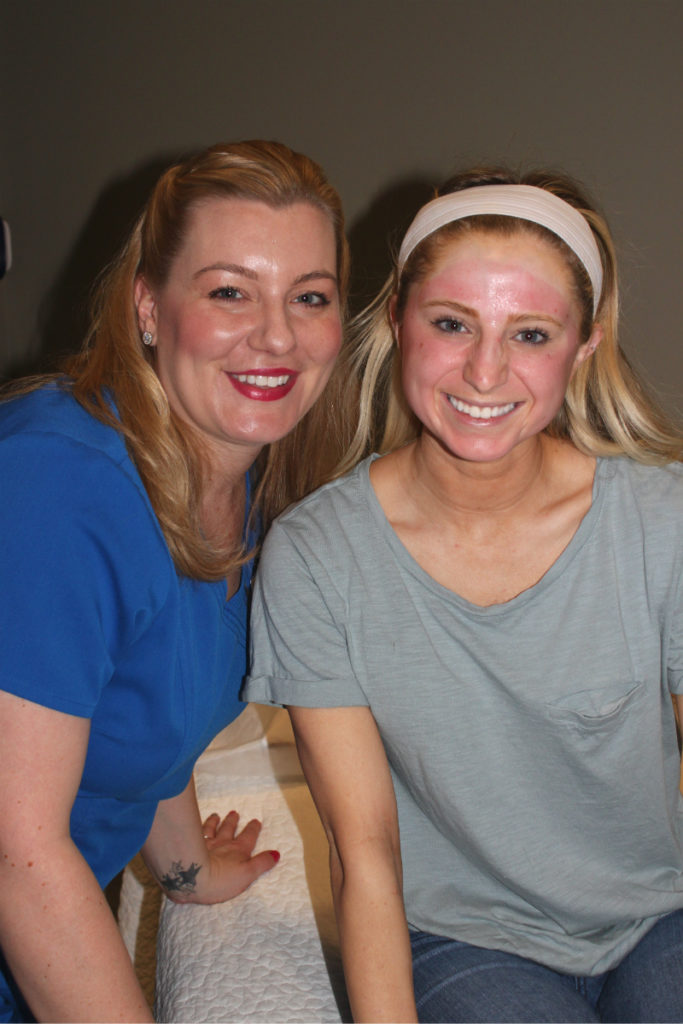 I know the redness looks overwhelming but it subsided over the course of the day.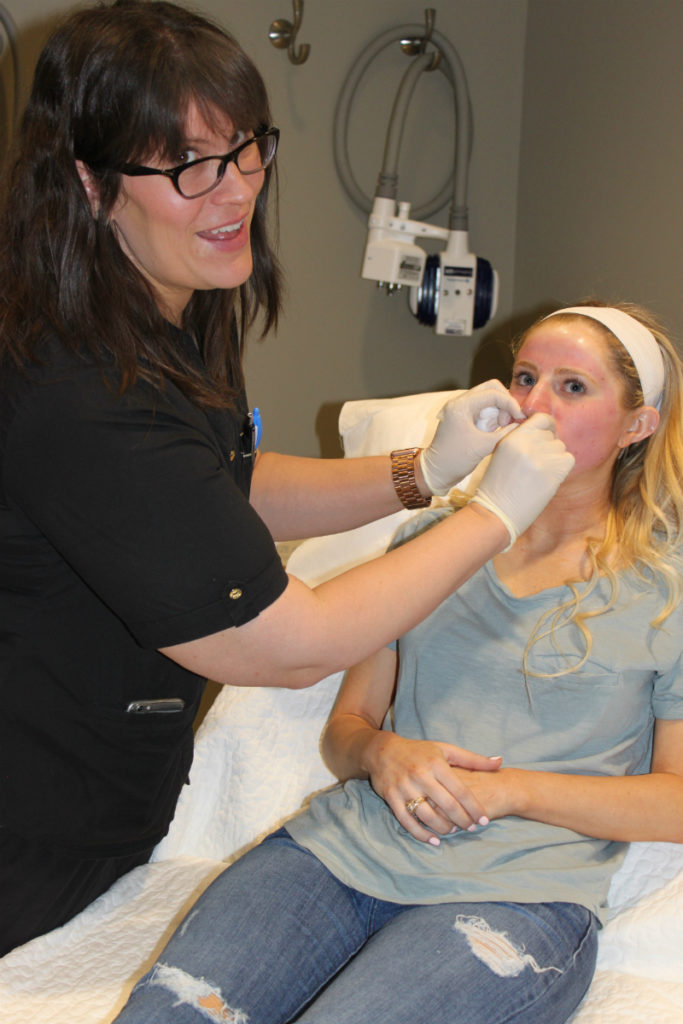 Dr. Campbell also injected some more Restylane in my lips while I was here! She massages your lips after injecting them. It is definitely a funny feeling!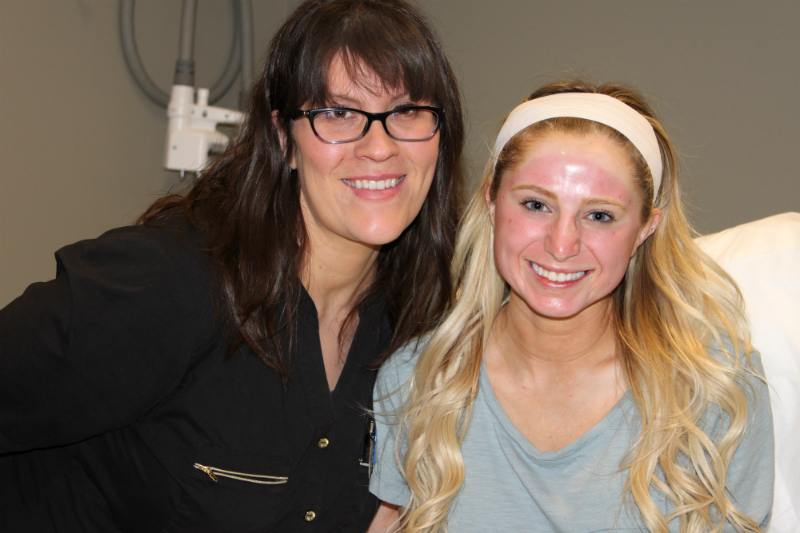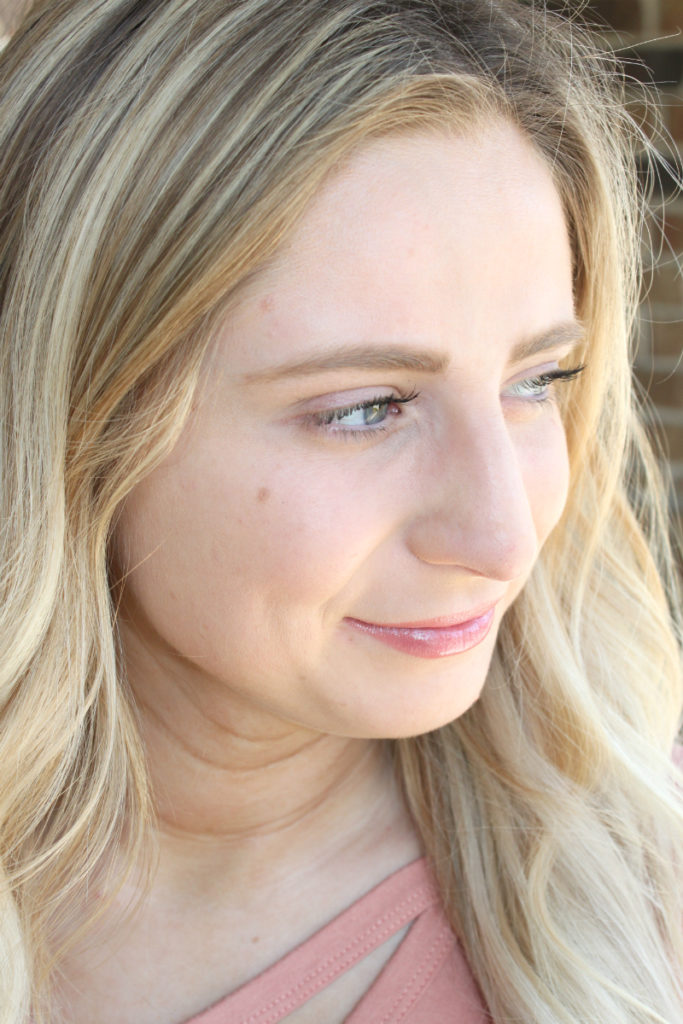 Two weeks after, my skin is so smooth!
My skin tone is so even but boy do I need a spray tan 😂