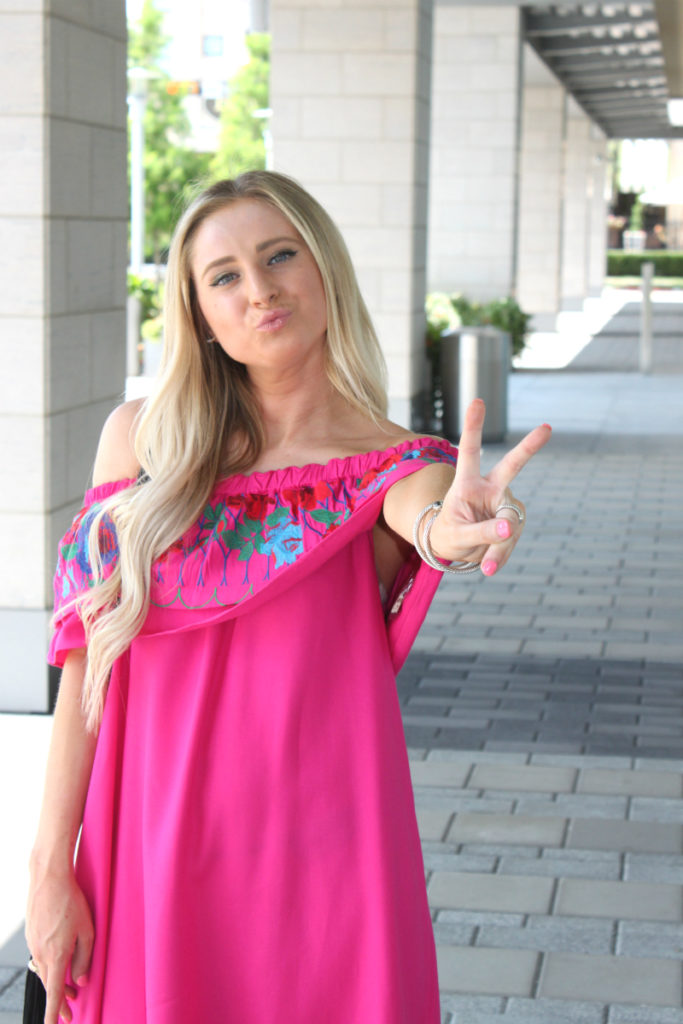 I saw this dress as an ad on my Instagram feed and obviously I had to have it, right? Pink and off the shoulder, definitely right up my alley. I headed right over to the boutique that was selling it and guess what? SOLD OUT in my size. I may have shed a tear or two.. kinda kidding. I was so bummed. A few days later, I was checking my email and another boutique had the dress as well! You better believe, I had this dress in my shopping cart immediately. After I ordered the dress, I found the dress at a bunch of other boutiques! I guess everyone loves it as much as I do.
I love the shade of pink this dress is, it is so perfect for summer. I have been loving embroidered clothing lately and this dress is no exception. The dress is unlined but is made of a thicker material so you don't have to worry about anything showing through. I love the flowy fit, it's nice to have some extra room and it's cooler which is necessity in Texas. I can't wait to wear this dress again, it's super comfortable and one my favorite purchases lately.
I shared this bag on my Instagram yesterday and I just wanted to mention that it's on major sale!! I love anything with tassels, I just think they are so fun. This bag is currently 42% off! I had been looking for a black crossbody and this one is perfect. It's a little bit larger than my typical crossbody but I love that. It has a little extra room for my 10 lipsticks that I carry with me 😉 I love a good sale especially when that sale includes a pretty handbag. Thanks so much for reading!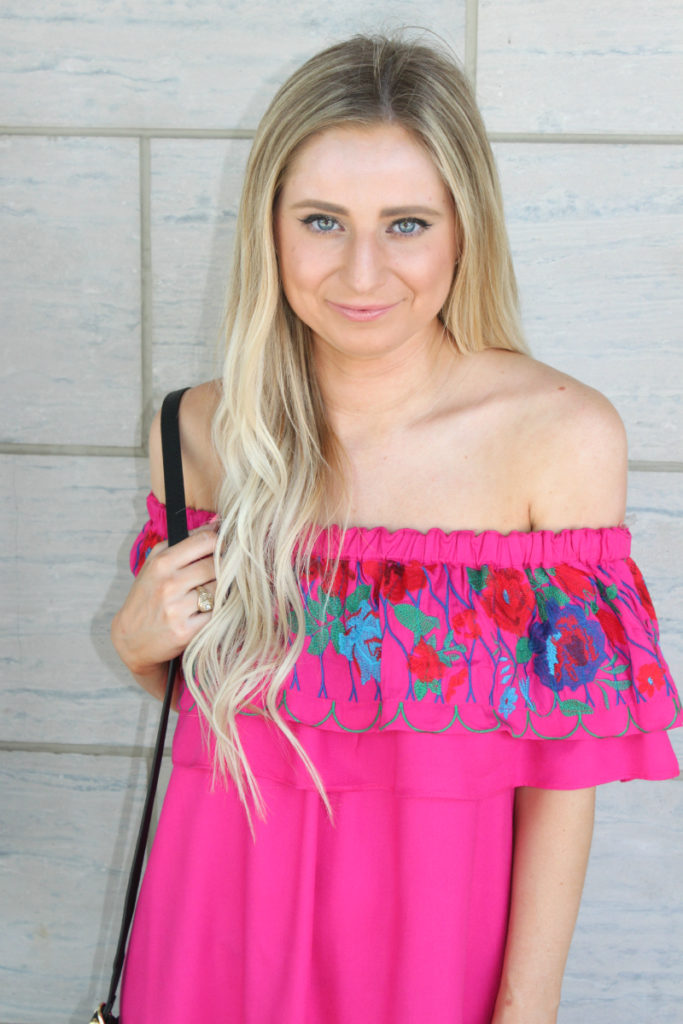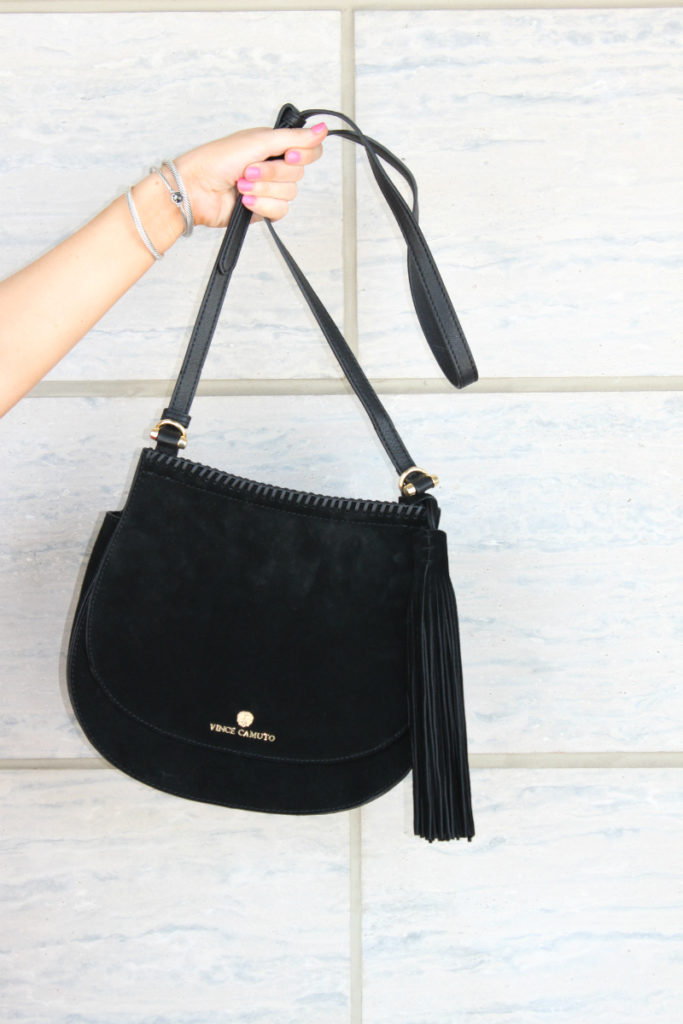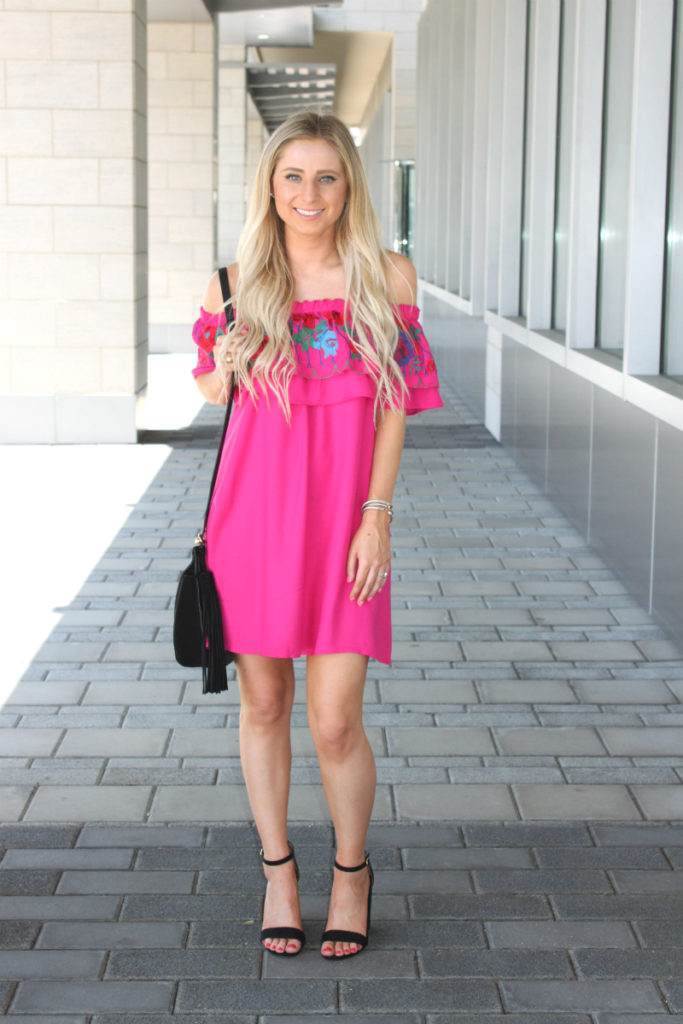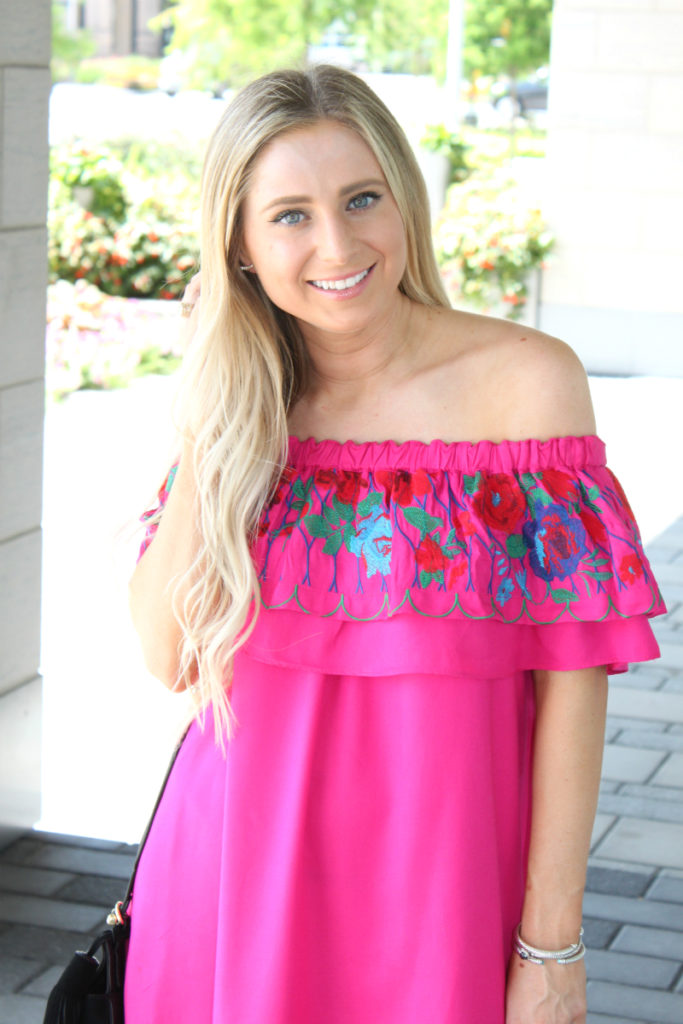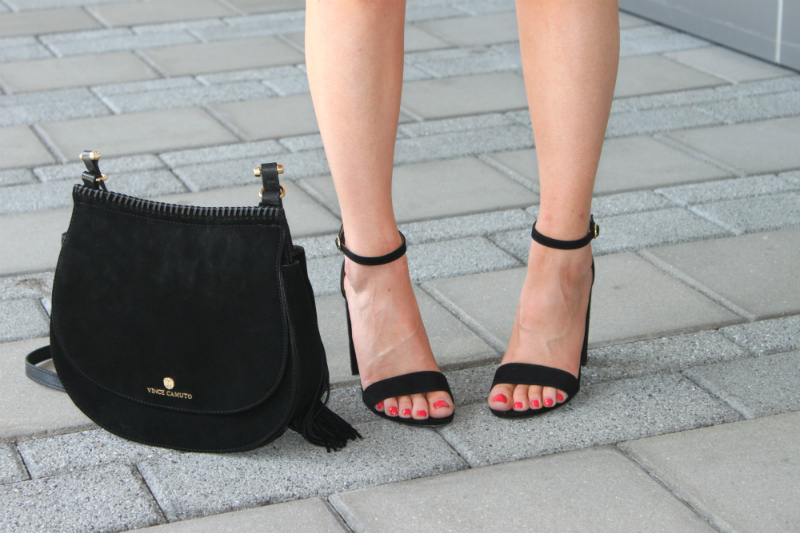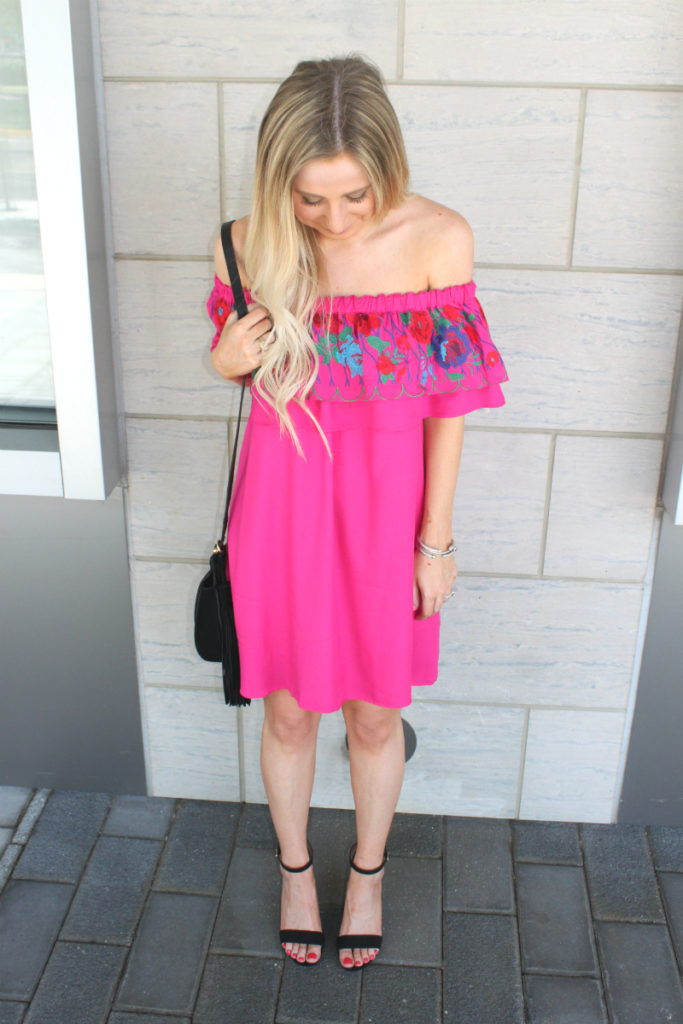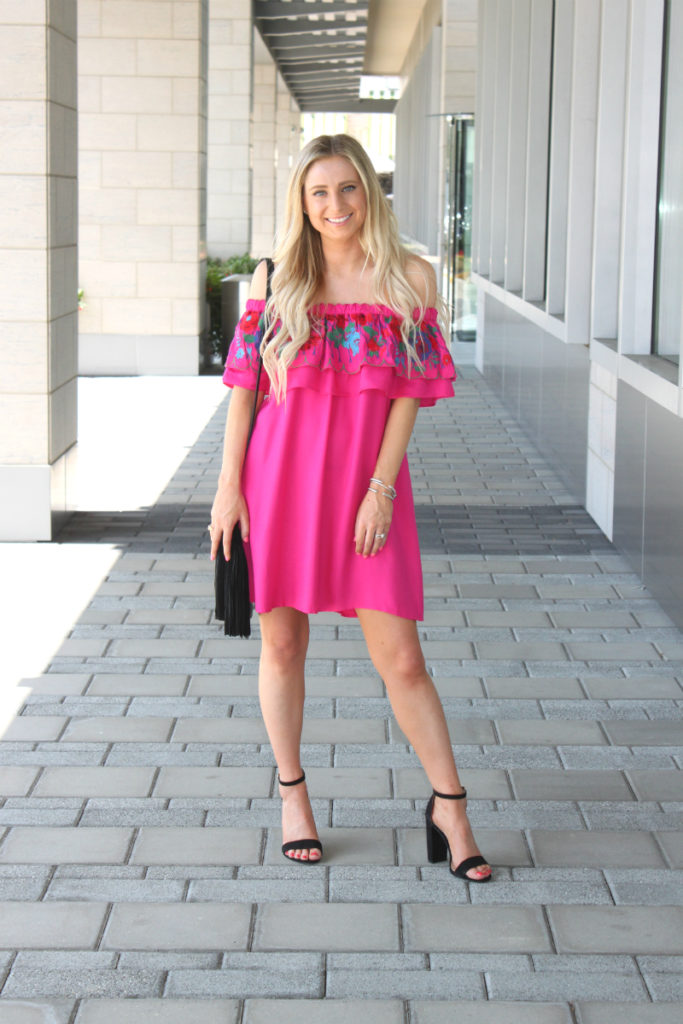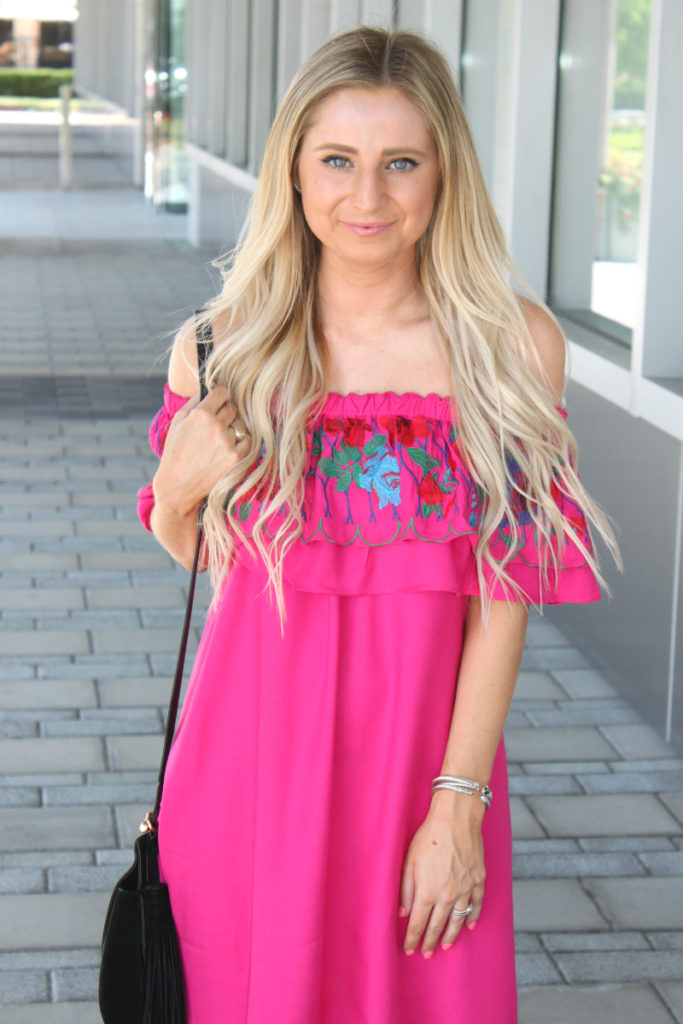 Dress: Here, Here // Bag: Vince Camuto // Shoes: Target // Lipstick: Let's Flamingle // Earrings: SugarFix
---
Shop the Post