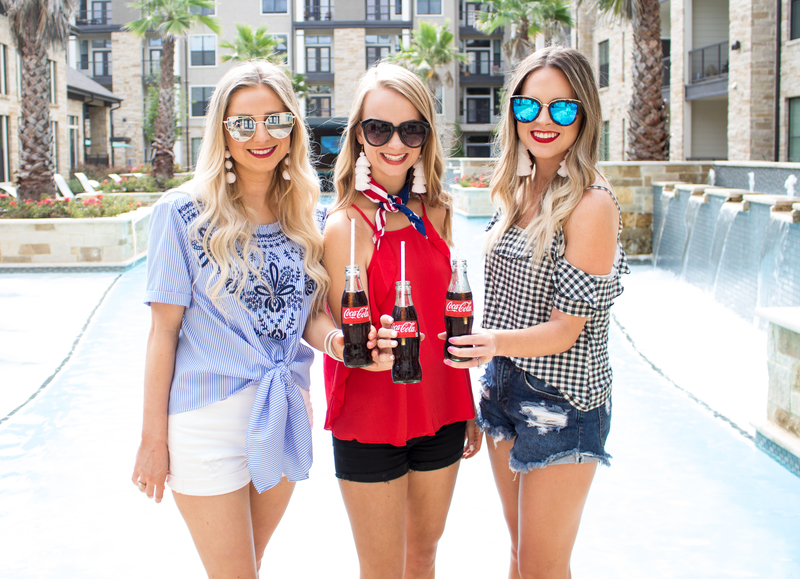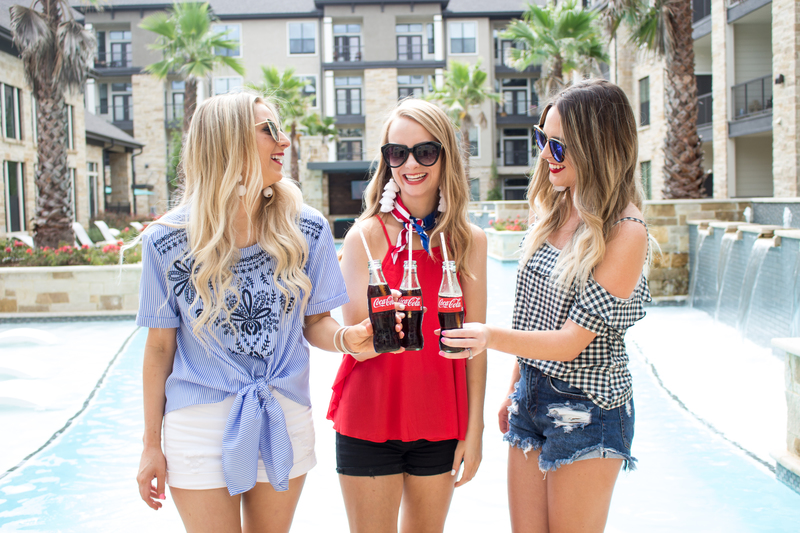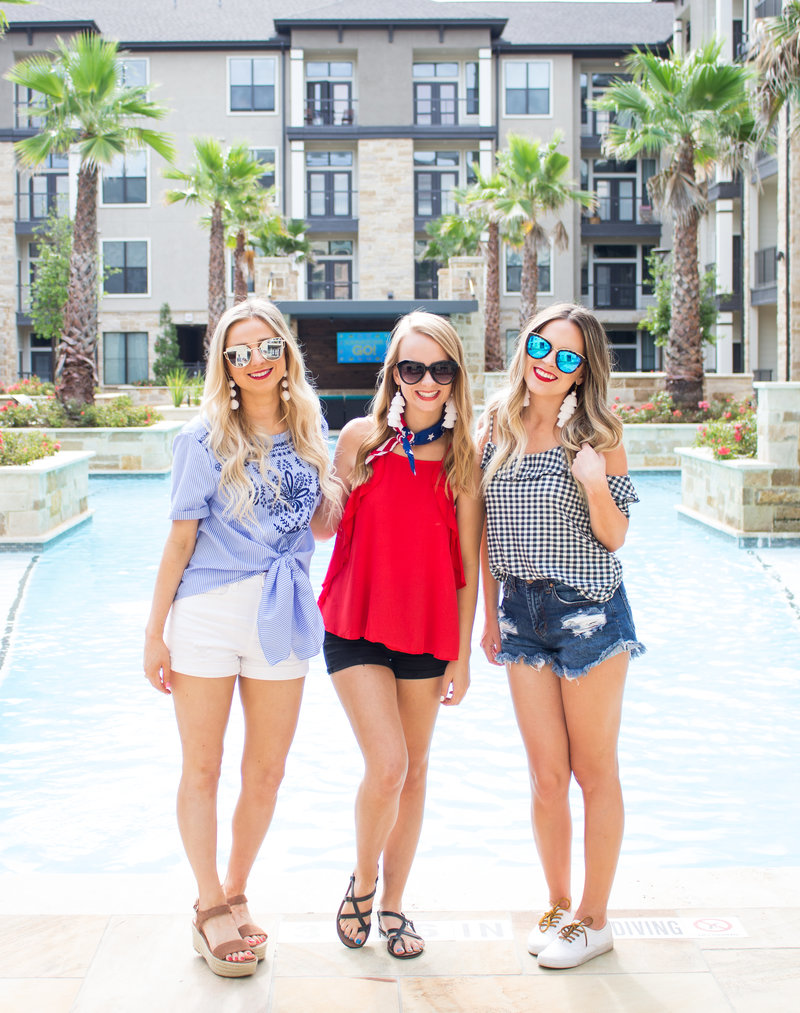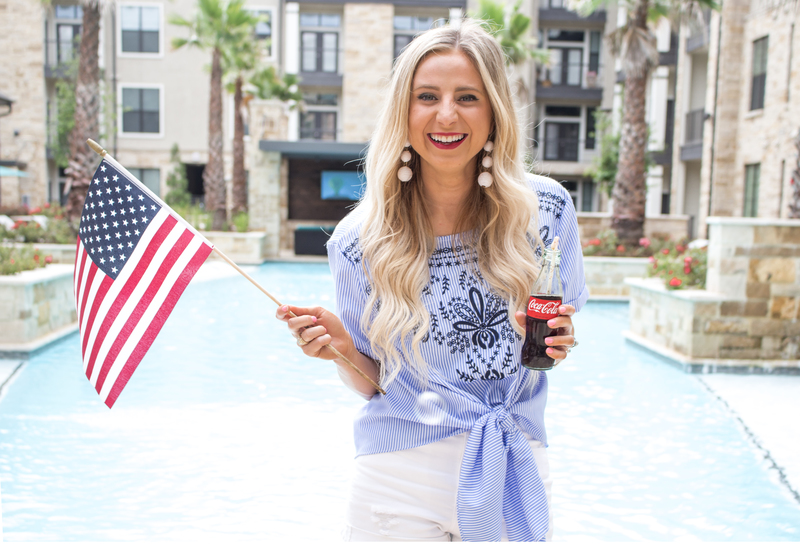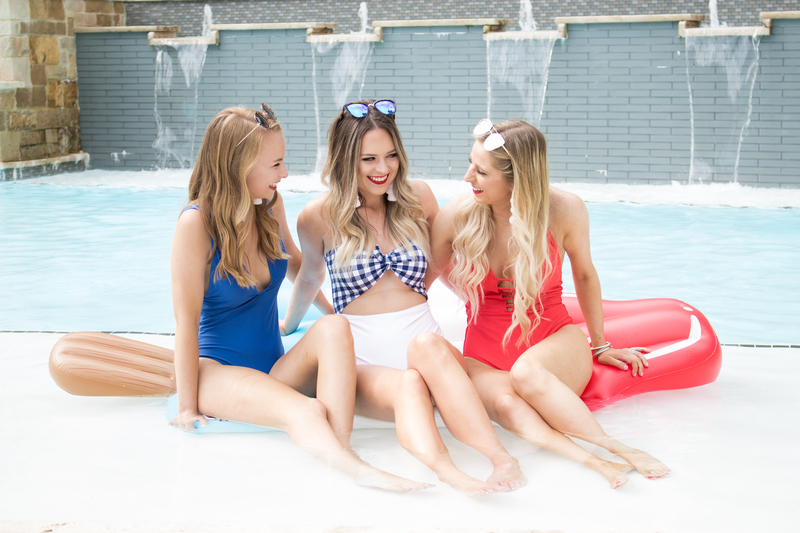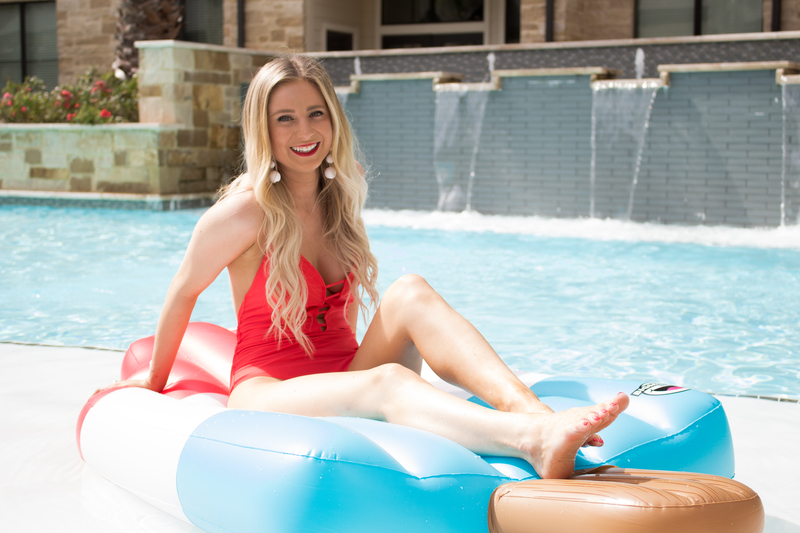 A few weeks ago I got together to shoot some Fourth of July looks with two of my favorite Houston bloggers! We had a blast shooting some outfits and cute swimsuits. It's so fun to be able to share blogging with your friends. I love how supportive everyone is in the blogging community. It's so refreshing to meet such sweet and supportive boss babes. I had a blast shooting these fun looks. I honestly can't believe that it's almost July already! Seriously where did the time go?? I feel like it was just New Years and now we're halfway through the year. I do have a soft spot for July though, it's Mason's birthday month and our anniversary! We have nothing planned yet but I think we're going to plan a staycation. We did this last year and it was so much fun.
The day before we were going to shoot our Fourth of July looks, I still had nothing to wear. I had been looking online for something but couldn't commit. By the time I realized I needed to order something, it was too late. Typical Nicole. So as usual, I made a quick trip to the outlet mall. I went into a few stores and found tons of cute things but nothing for the fourth. Finally I went into Francesca's and found this top! They had plenty of red, white and blue clothing! I should have just started here! I tried on a few tops but decided to go with this embroidered top. I love how it ties in front! I would like to give a shout out to Jamie because she actually tied this for me. I tried at home and couldn't get it right, she definitely saved me. This top pairs so perfectly with white shorts and I can't get enough of it!
Onto the fun part, swimsuits! I really love that one pieces are so popular now. This one piece is only my second one to purchase but I'm thinking I need more. I knew I wanted a red swimsuit and I love how this is strappy in the front. I fell in love with the plunging front because it's not too deep. I had a hard time coming up with somewhere to even start looking for swimsuits. I used to strictly be a Victoria's Secret swimsuit girl but since they no longer sell swim, I had to branch out. There are so many amazing places to find cute swimsuits now, who knew. I think one pieces can be super flattering and this one is no exception. I felt really comfortable in this swimsuit and will definitely be wearing it this weekend. I loved the swimsuits that Jenna and Jamie wore so much. Jenna's suit is perfect if you're looking for a one piece but still want the look of a two piece. I love how it opened up in the front. Jamie's suit was such a steal and she found it on Amazon!! How amazing is that? I loved the plunging neckline and Jamie looked amazing in this swimsuit. I may be biased but I think I have the cutest friends!
What plans do you guys have for the fourth? Mason and I don't have much planned. I am so looking forward to the long weekend though! Winston is terrified of fireworks though so definitely not looking forward to him be a little scaredy cat once they start going off. I hope you liked our Fourth of July outfit inspirations and have a fun weekend celebrating America!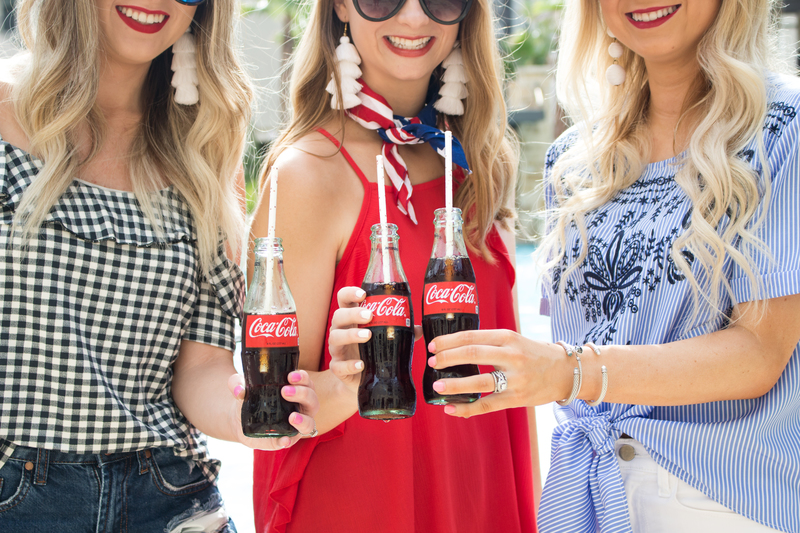 Jenna's Top // Jamie's Top // My Top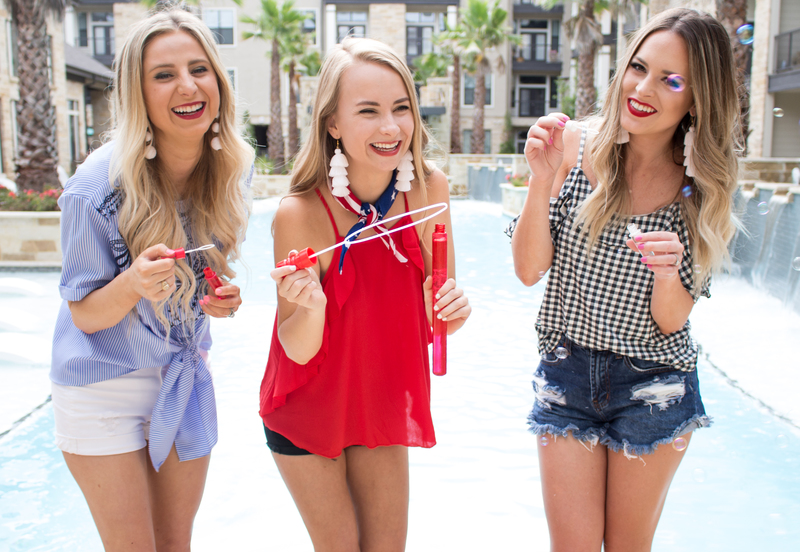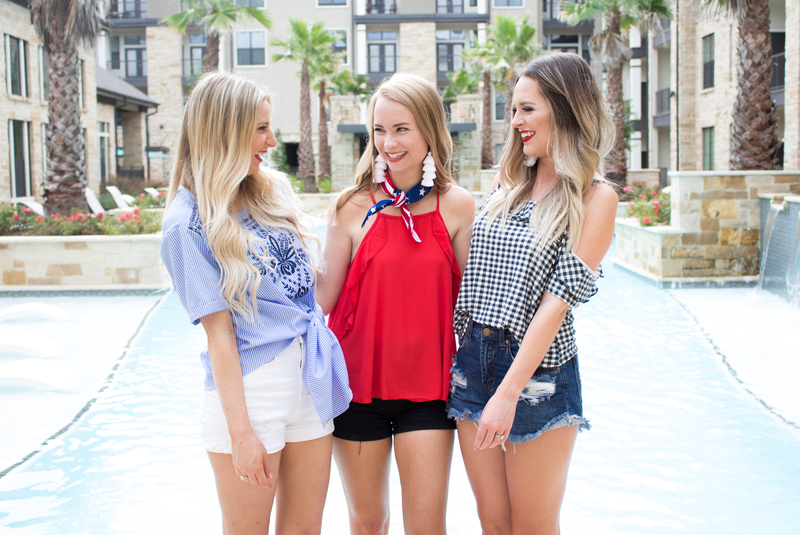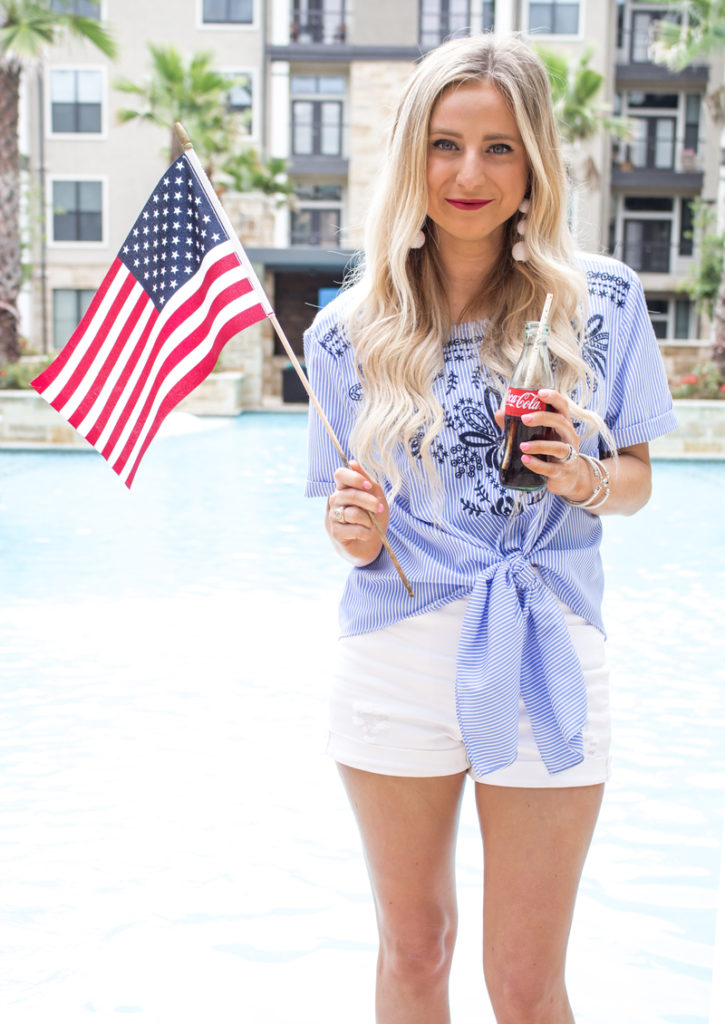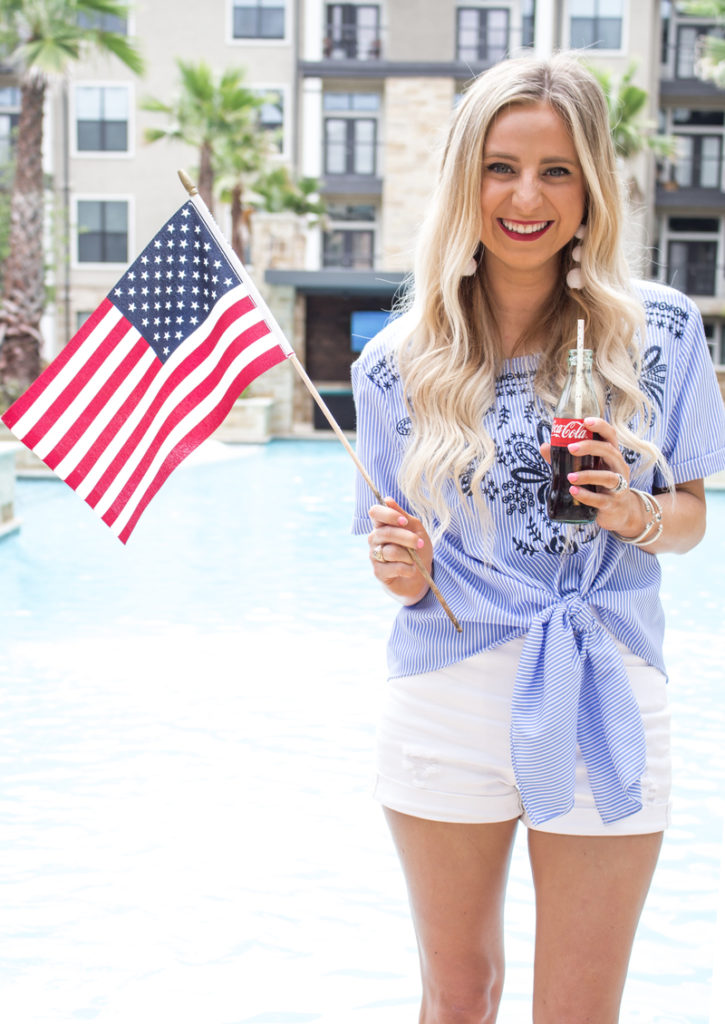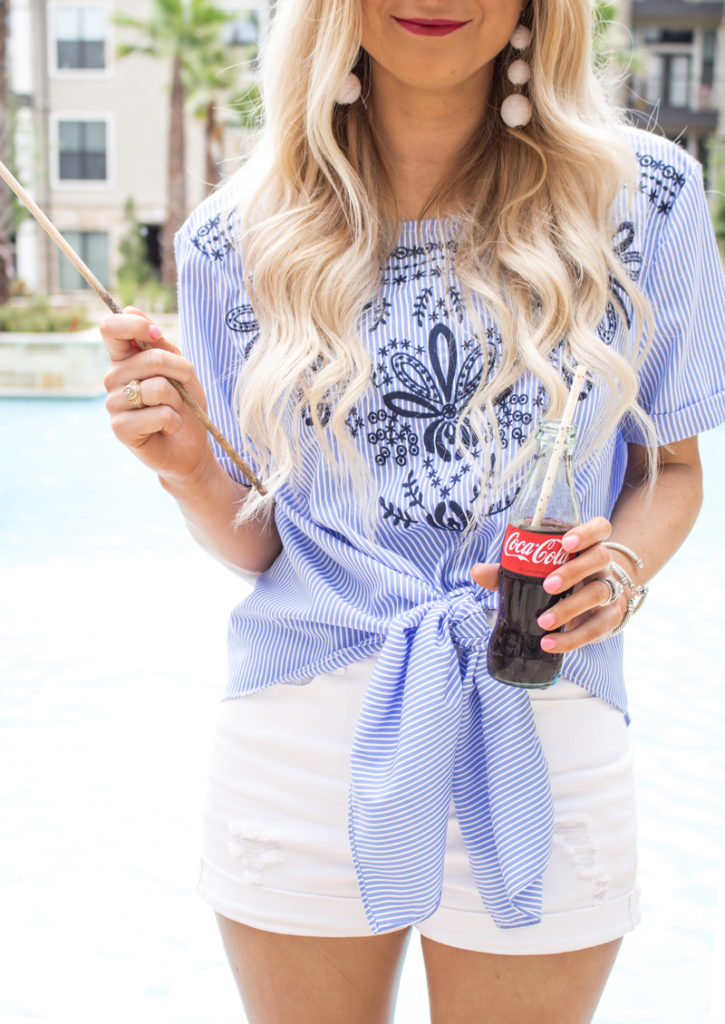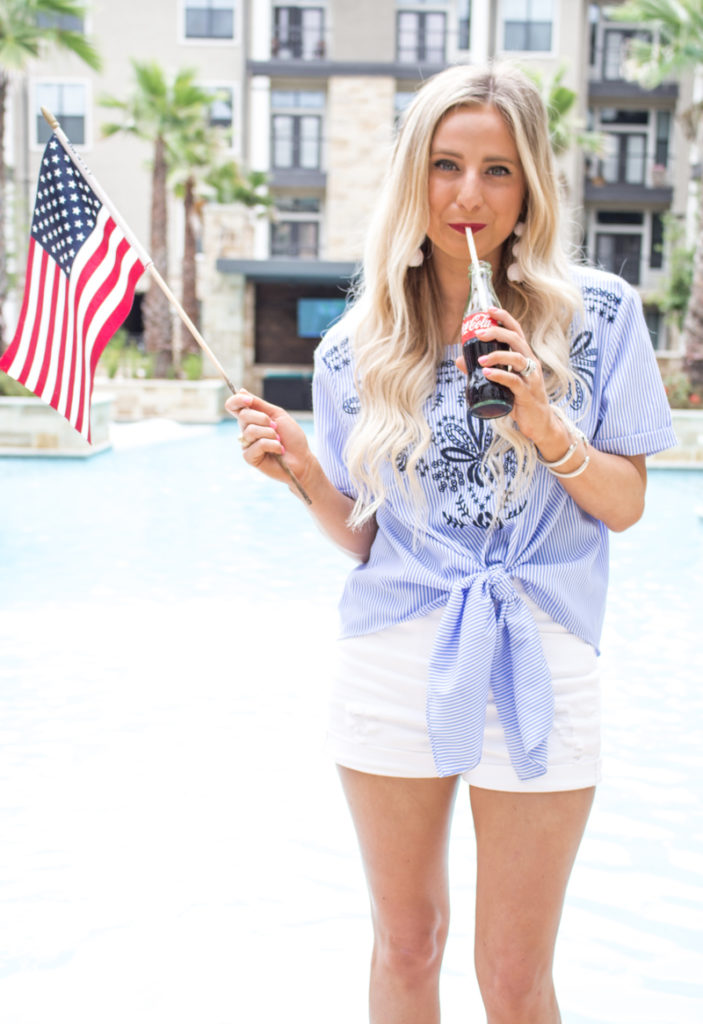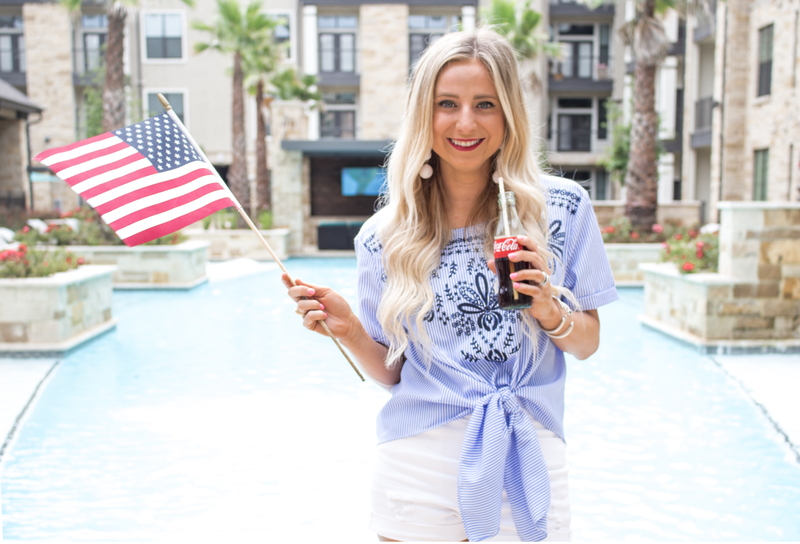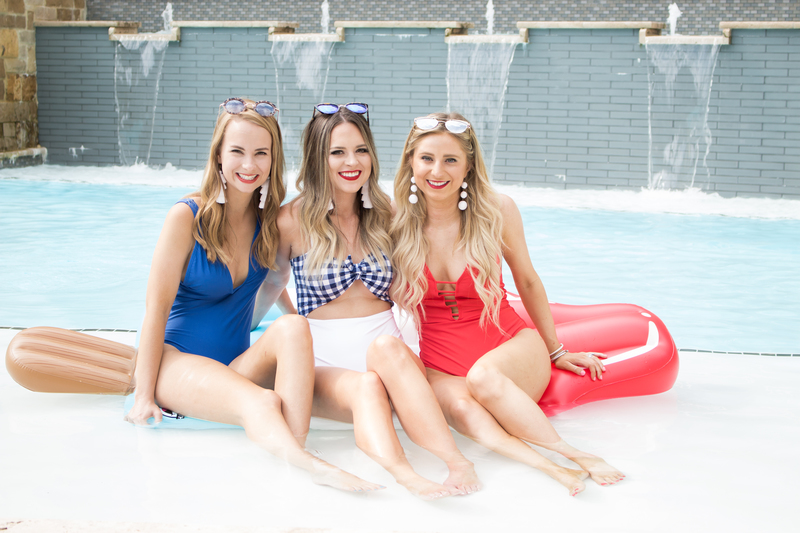 Jamie's Suit // Jenna's Suit // My Suit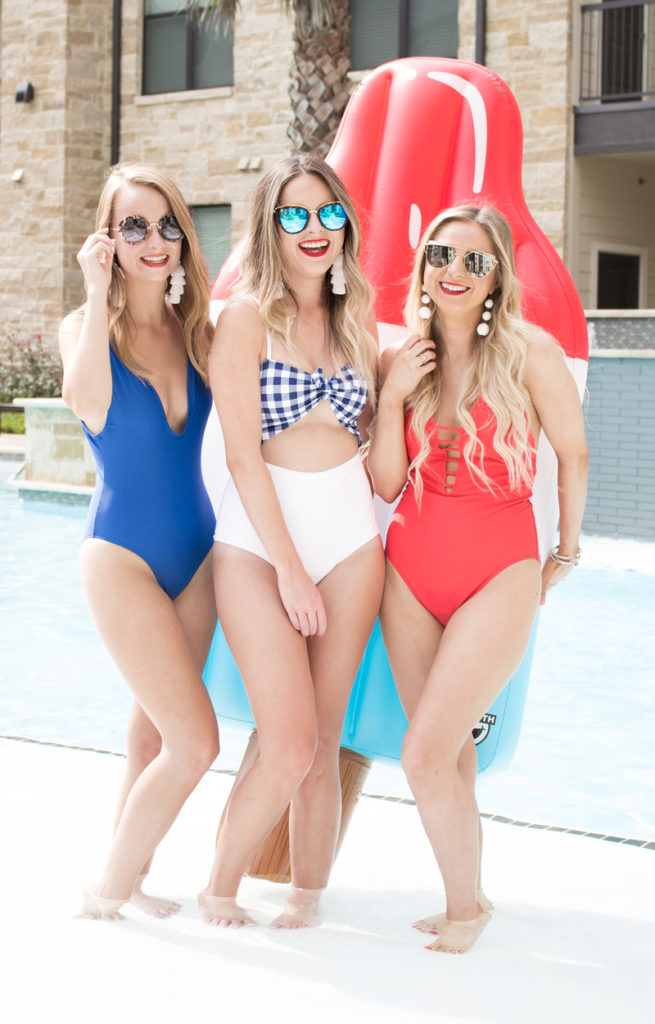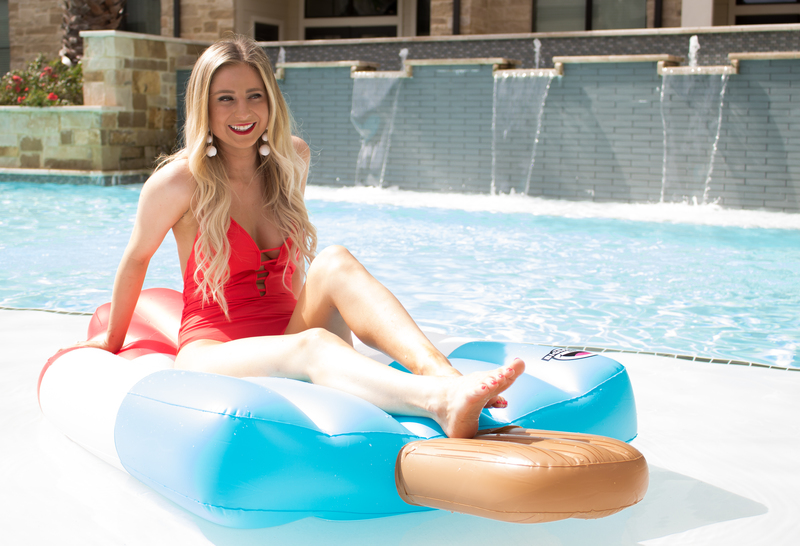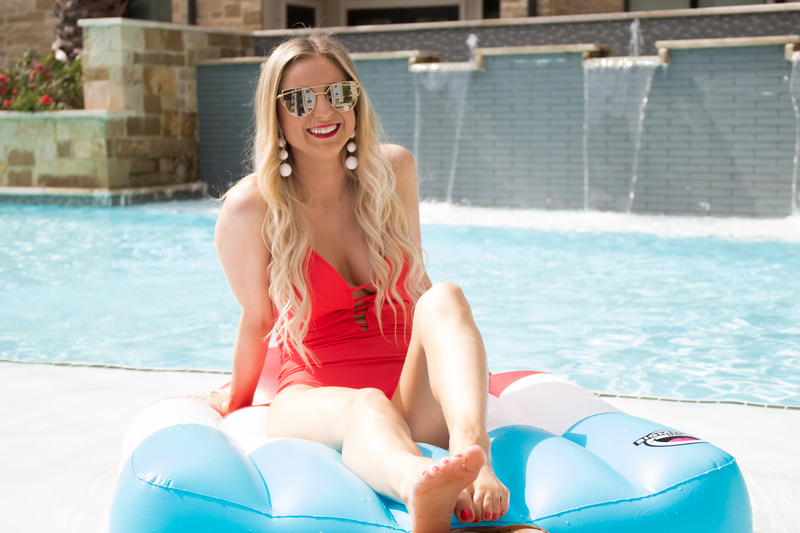 Photos by Gizeh Romero Photography
Top: Francesca's // Shorts: Franceca's // Shoes: Nine West // Earrings: BaubleBar // Lipstick: Mary Jo // Swimsuit: Hollister
---
Shop the Post