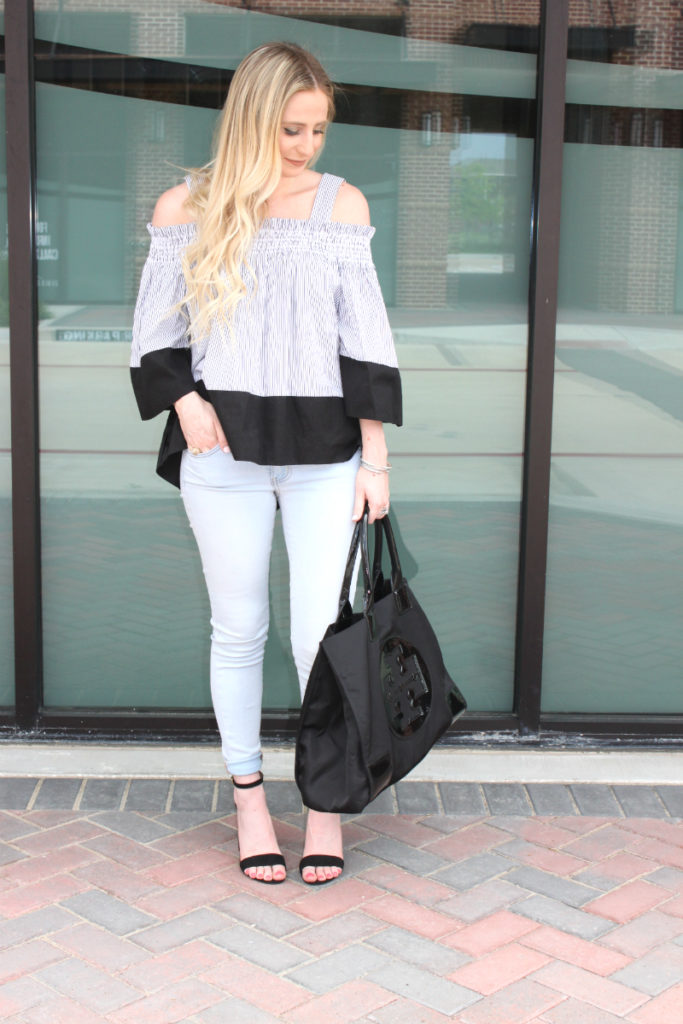 Happy Monday Everyone! Happy and Monday are two words I rarely put together but lets change that. There are a lot of great things about Monday like the bachelorette. DUH! I am in serious denial about how fast this year is going. HOW IS IT JULY ALREADY? And not only that but we are already a third of the way through it. July is one of my favorite months of the year, The 24th is Mason's Birthday and the day after is our anniversary. He jokes that I only chose our wedding date so he would never forget our anniversary.
Life has been super busy the past couple of weeks but I am so excited to have been working on some awesome content for Blonde in the Burbs. Here is the content you can look for throughout the rest of this month:
 – Wedding décor along with new wedding trends that I love
 – Nordstrom Anniversary Sale Details (Duh)
 – Birthday gift guide for that special someone
 – Of course there will still be fashion post (I have to give Mason some reason for my excessive shopping)
As you all know, I'm a sucker for any off the shoulder or cold shoulder top. I have also been buying striped tops left and right lately. I guess I have a type. I love this little sassy top. It's flowy which makes it super comfortable. This top paired perfectly with jeans and I wore it to dinner with Mason. It would also be perfect for happy hour or a night out! The straps have buttons and can be detached, so basically you get two tops for the price of one! This shirt can be worn as an OTS or a cold shoulder, how perfect, my two favorite. I can't wait to wear it as an OTS top as well! Thanks so much for reading and I hope you're excited about my content to come this month! AND get super excited because early access to the Nordstrom Anniversary sale starts this week!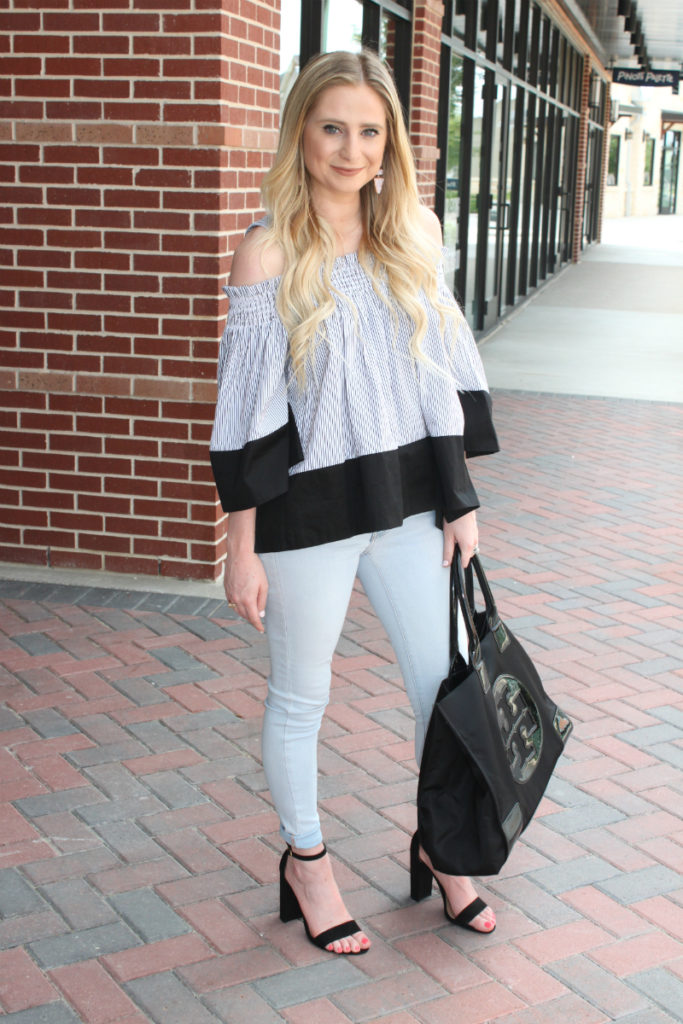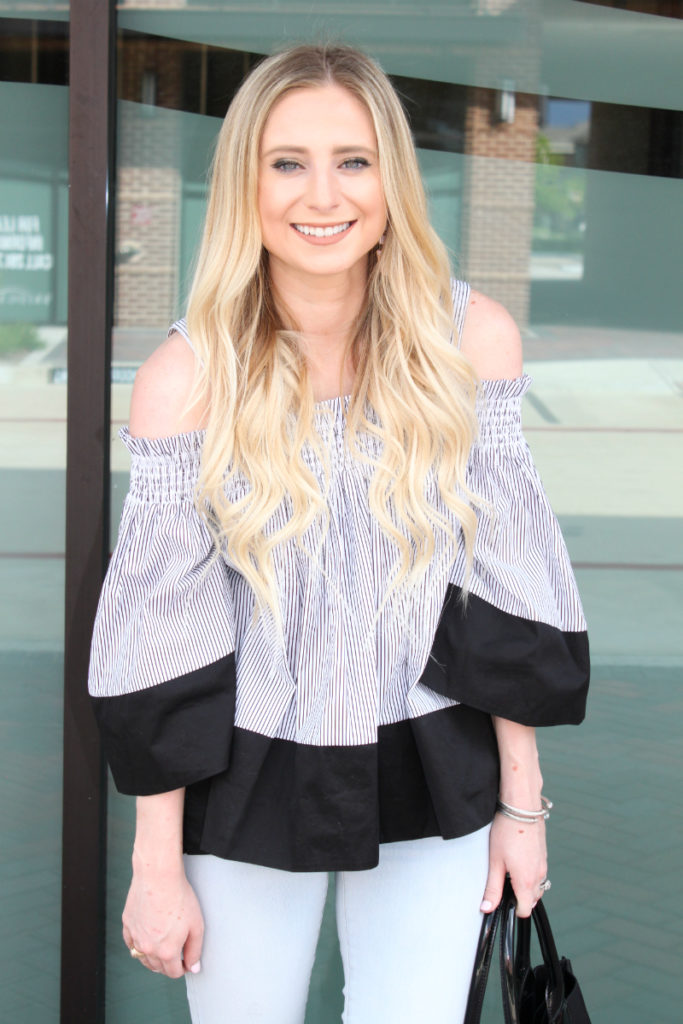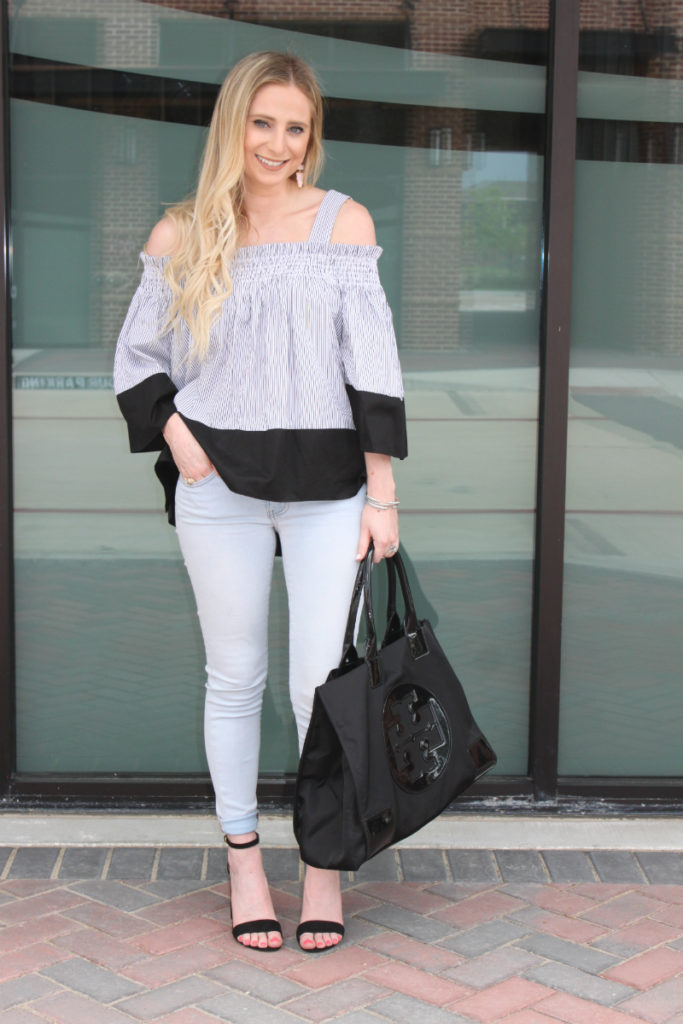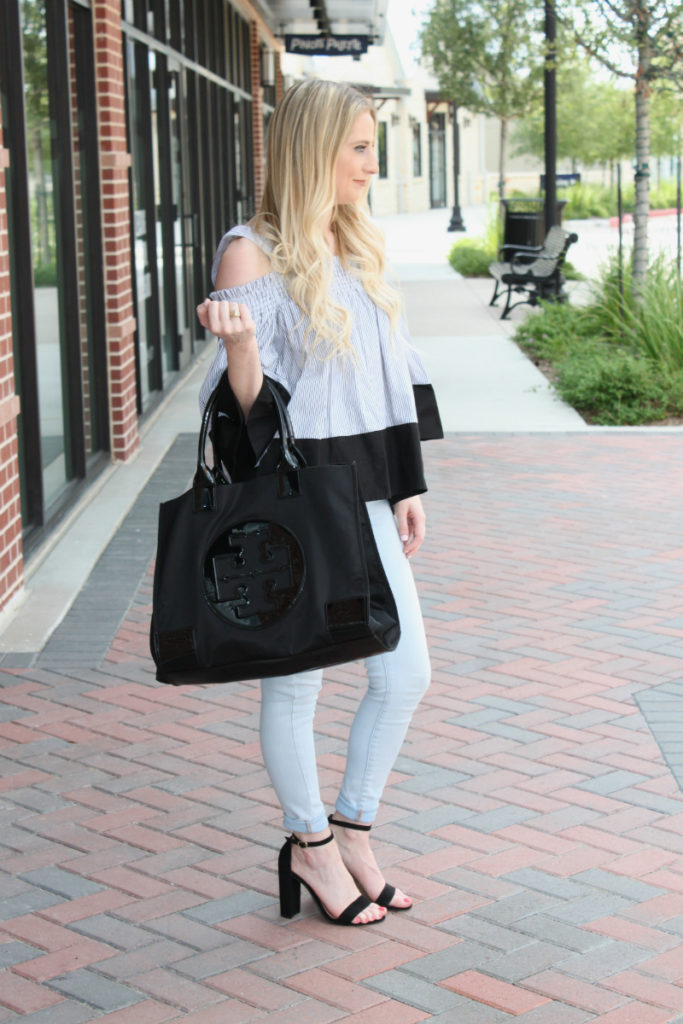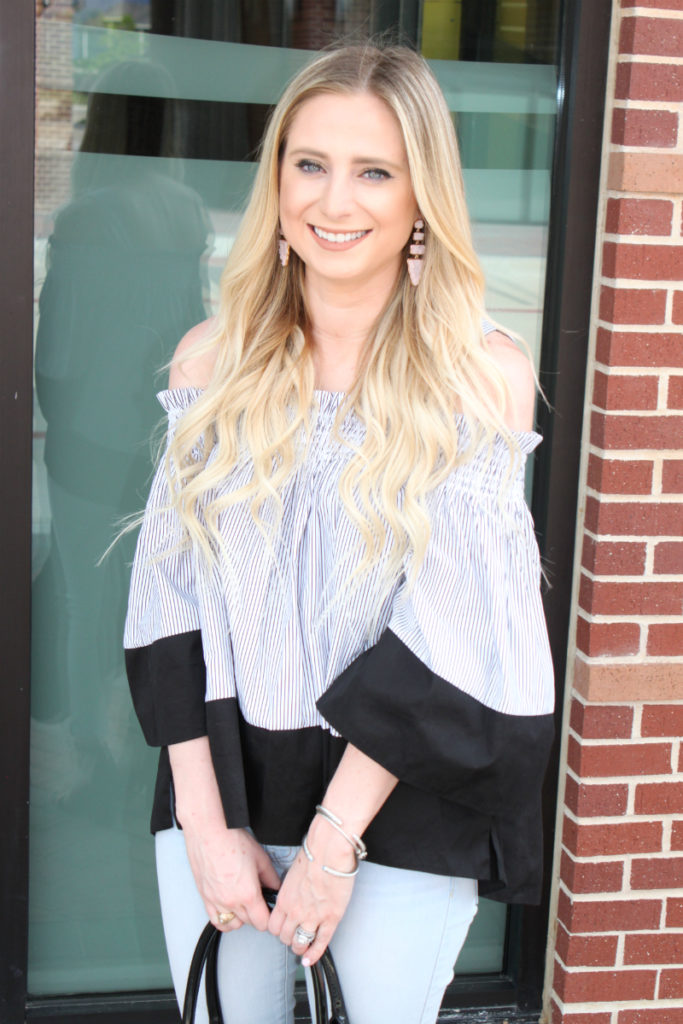 Top: Kendall + Kylie // Jeans: American Eagle // Shoes: Target // Bag: Tory Burch // Earrings: BaubleBar // Lip: Exposed
---
Shop the Post