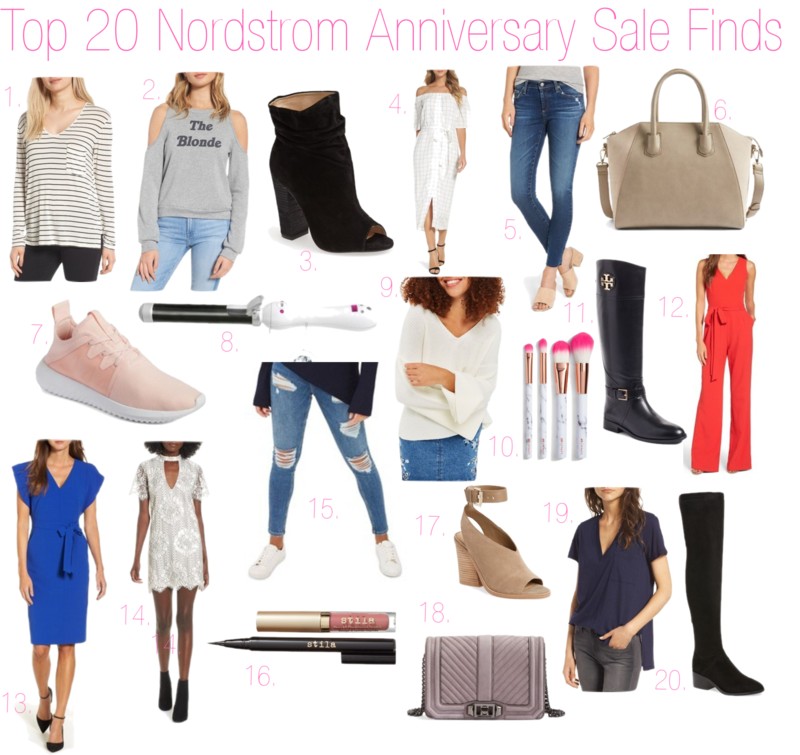 1 // 2 // 3 // 4 // 5 // 6 // 7 // 8 // 9 // 10 // 11 // 12 // 13 // 14 // 15 // 16 // 17 // 18 // 19 // 20
The best sale has finally arrived, the Nordstrom Anniversary Sale! I'm officially the worst blogger and was so selfish yesterday. I scoured through thousands of items to find my favorites and ended up posting my picks much later than anticipated. Let's just say I set my alarm for super early to catch when the sale went live and someone didn't make it out of bed. My husband tried but probably best for his safety that he didn't put up much of a fight. This girl needs her sleep! Early access to the sale is going on now for Nordstrom card holders but don't worry if you don't have a card, public access starts on July 21st!
I'm sharing my top 20 finds from my searching today! It took me hours to go through every single page and I probably still didn't see everything. There are so many amazing pieces on sale, this is the one sale you do not want to miss out on! I added a Nordstrom Anniversary Sale tab to my blog and I will be updating that page throughout the duration of the sale! I will have TONS more of my favorites available for you guys to shop. Just think I did all the hard work for you guys and sorted out all the best finds.
I look forward to sharing my purchases as they come in because of course, I ordered online! I do plan on shopping in store as well and will share my finds with you guys. If you do plan on shopping the sale make sure you purchase items as you find them, because popular items won't stay in stock. You don't want to miss out on an amazing piece because it's just sitting in your cart, that is THE worst. Worst case scenario if you order something and it doesn't work out, Nordstrom has free returns, so you're good to go! I hope you liked my picks and happy shopping! What are you favorite finds from the nsale? Thanks so much for reading!

---
Shop the Post