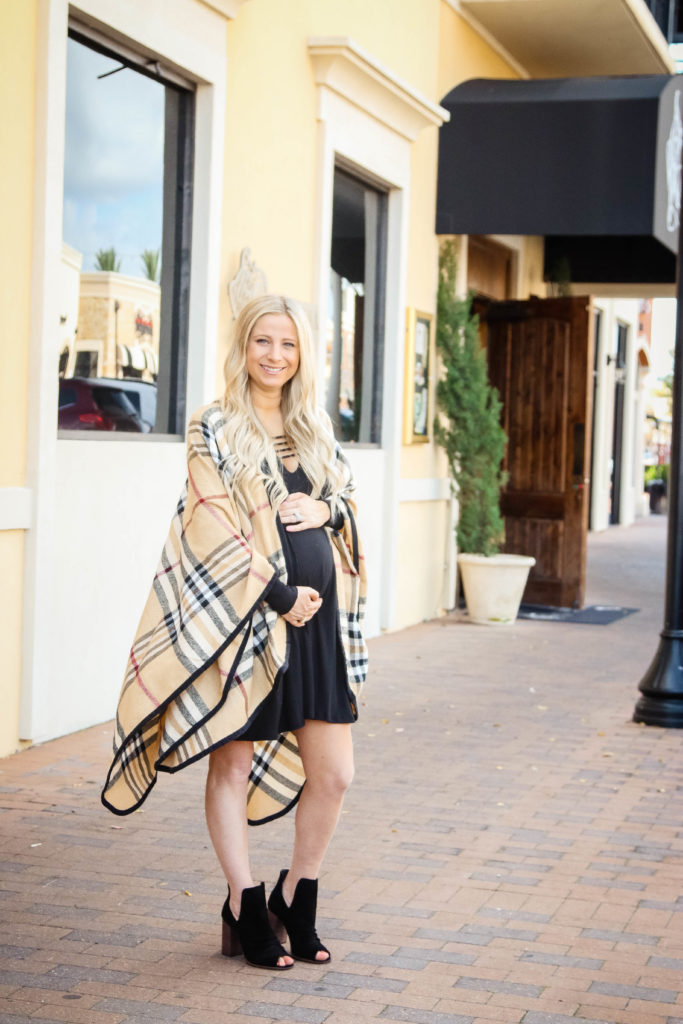 It's getting colder finally (only a few degrees colder in Texas some days) so that means layers!! I love layering pieces for so many reasons. Nothing is more comfortable than being wrapped in a blanket and that's basically what layering is right? Well, that is 100% what wearing this poncho feels like. I only have a few ponchos in my closet because I get worried that there is only so many ways you can wear the same poncho. The plaid pattern of this poncho though is so versatile! It obviously reminds me of Burberry but for 1/1000th of the price. Okay that might be an exaggeration, I didn't do the exact math but I'm sure I was pretty close. I purchased this poncho from Jess Lea Boutique and I could not be more obsessed! It's only $40 and is such a classic piece to add to your wardrobe. It pairs well with both dresses and jeans, I have worn it both ways and loved them equally!
I recently snagged these booties for my birthday and I love them. They're Kristin Cavallari which are always some of my favorite shoes. She has the cutest shoes, especially booties! These come in 5 colors and I was SO tempted to buy them in black and taupe. I ended up just buying them in black because I have far less black shoe options. I love the open toe and how the sides are open as well. I was worried that they might not stay on since they are so open but it hasn't been an issue at all! I love how they give a little peep of your foot but still are booties! They're also super easy to walk in and comfortable. If you're looking for the perfect bootie, look no further!
Thanks so much for reading!

Photography by: The McRaes Photography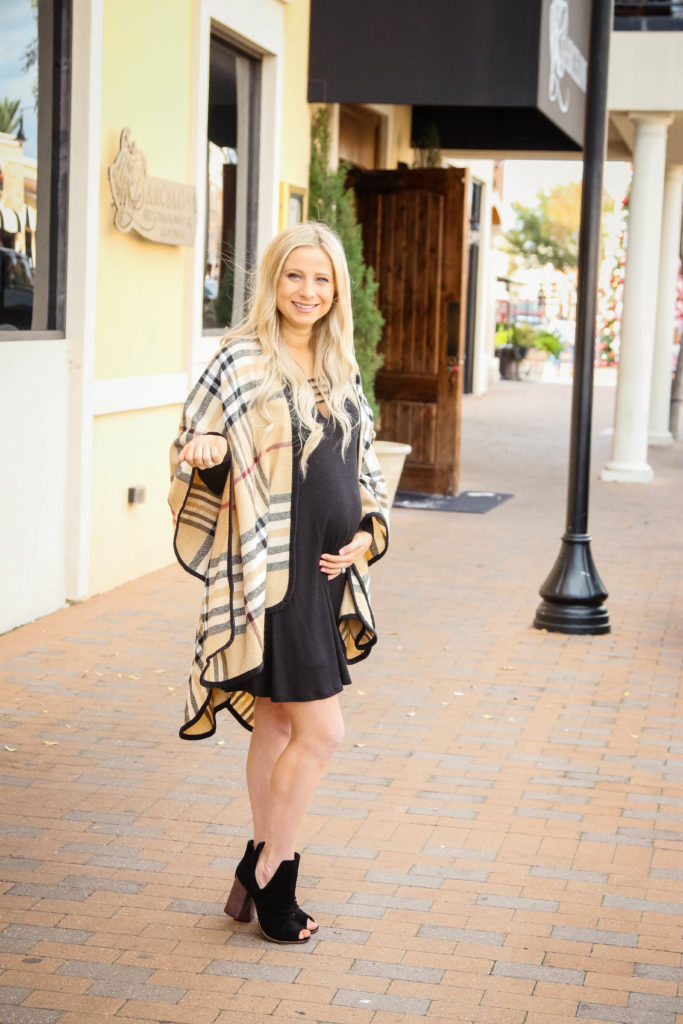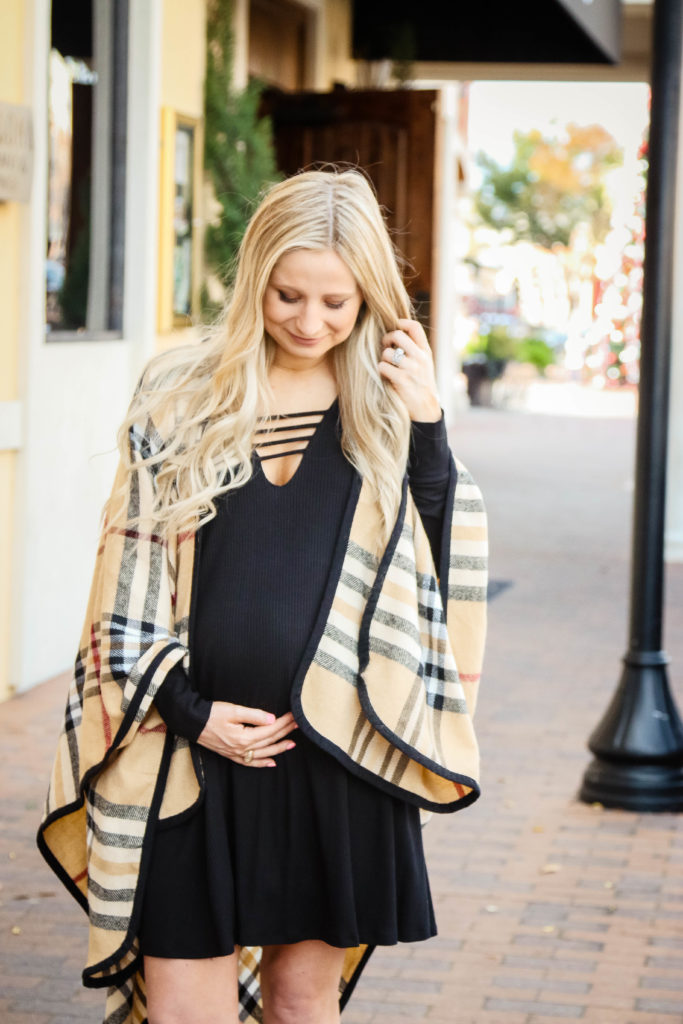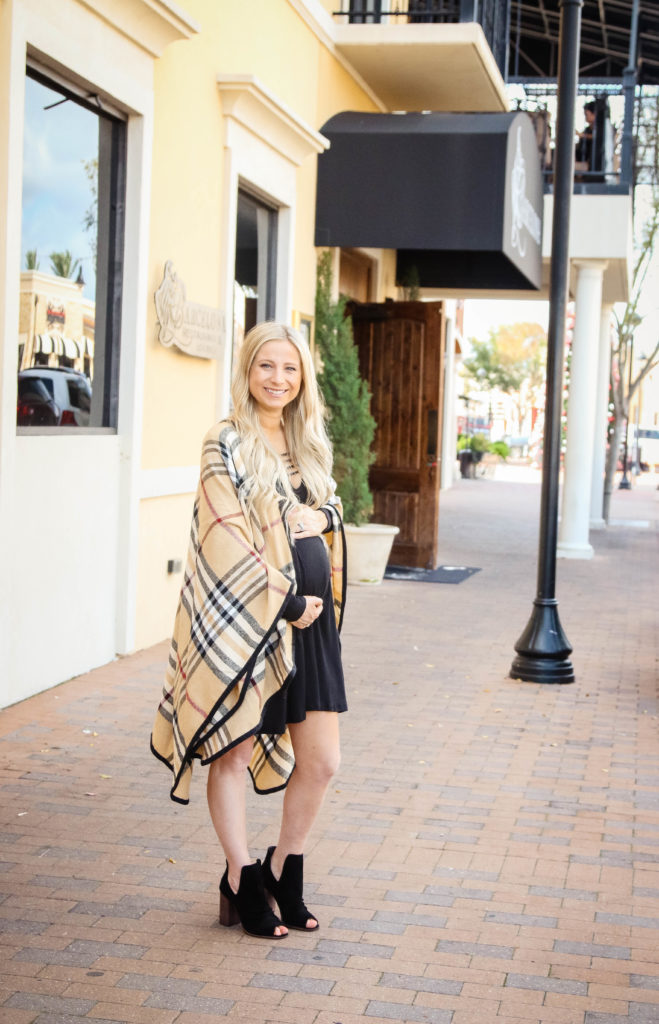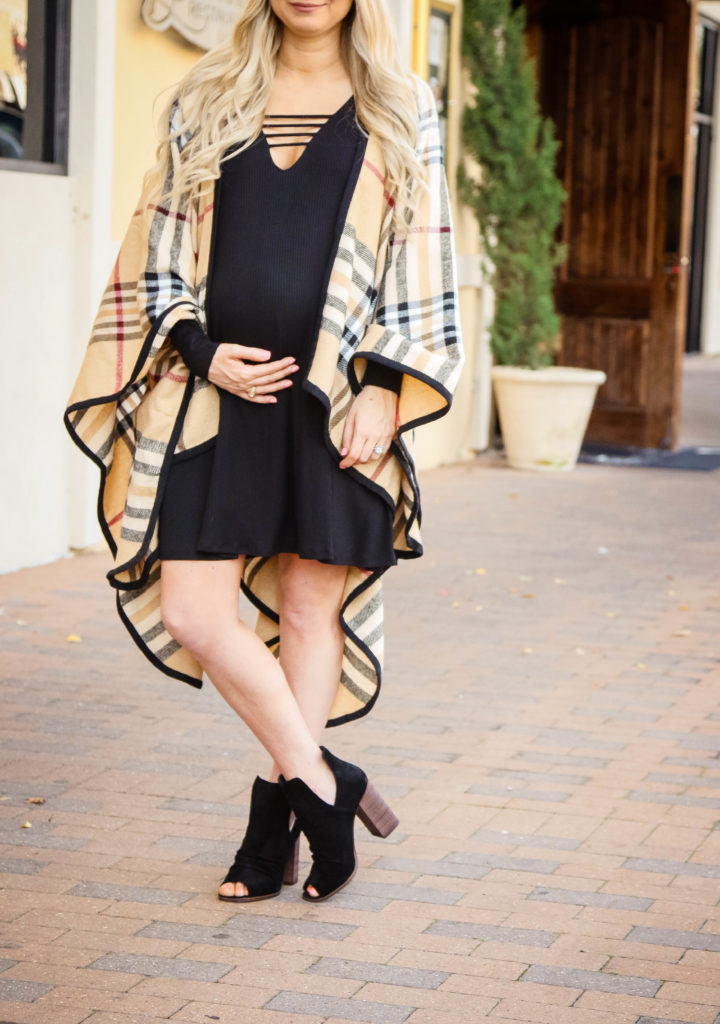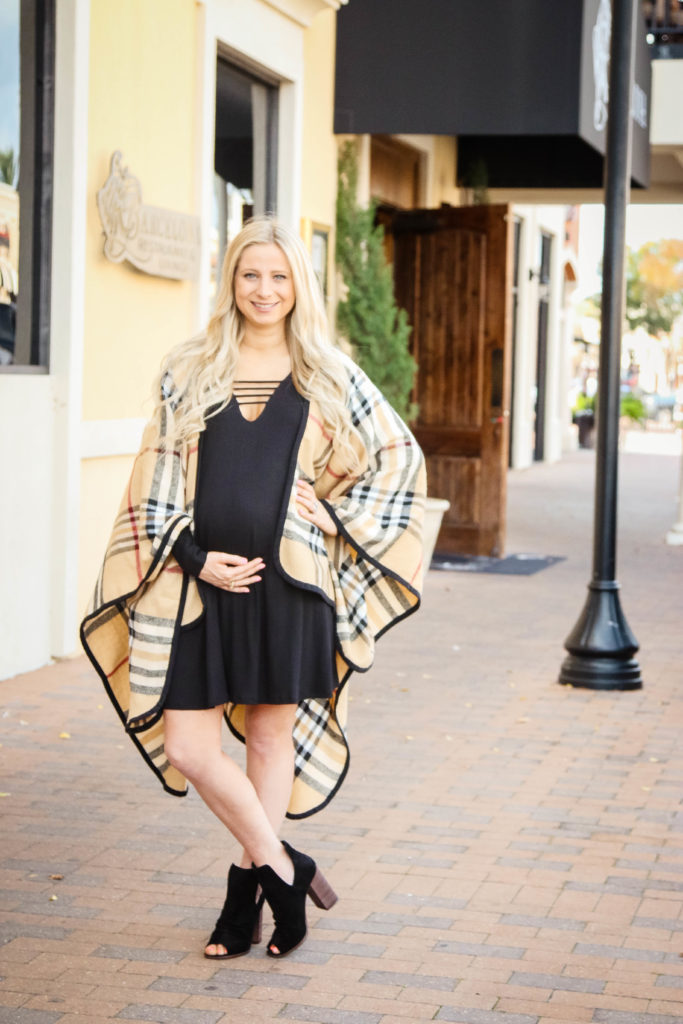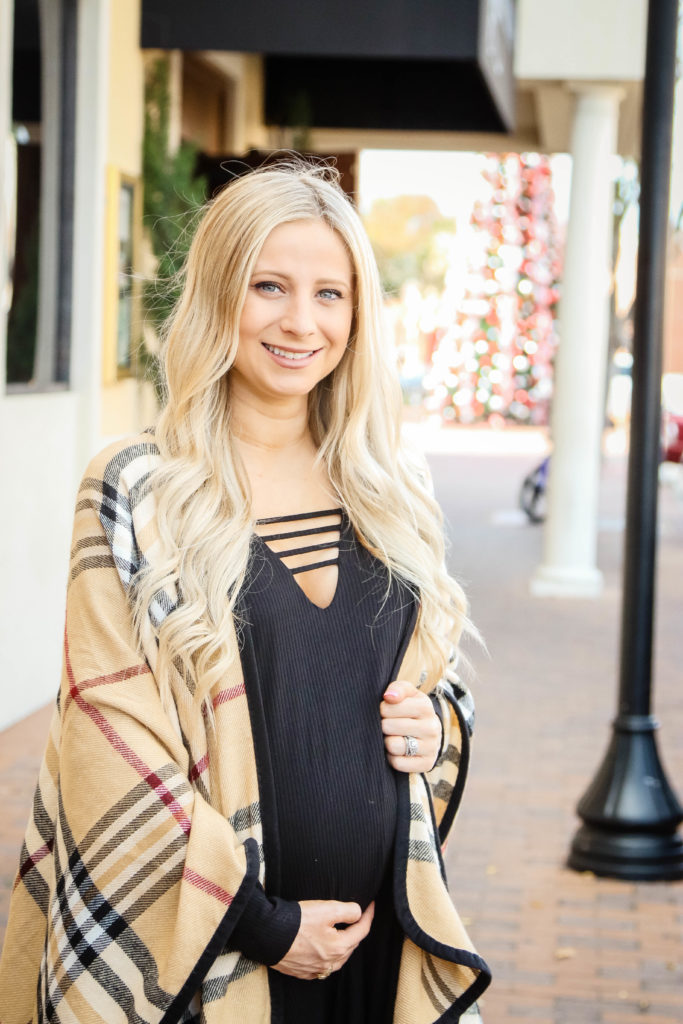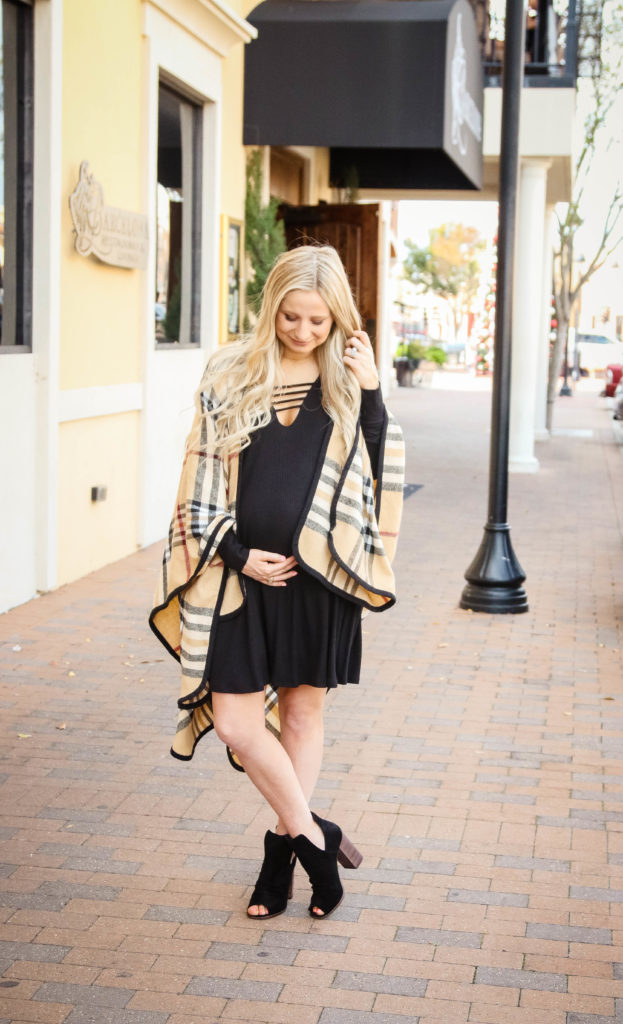 Poncho: Jess Lea Boutique // Dress: BP // Shoes: Kristin Cavallari // Lipstick: Velvet Teddy
---
Shop the Post