We all have that one friend who is all things beauty obsessed. Whenever you need a specific beauty product or want to try something new, you always text them first. I'm sure you have someone specific in mind because I know I do! This gift guide is perfect for that girl in your life and not only her but really any girl. I LOVE getting new beauty products and I spend way too much money at Ulta on regular basis but I really can't help myself. I love how many amazing gift sets are sold during the Holiday season. You can stock up on your favorites for yourself or treat someone. The gift sets let you get more for money and I don't think anyone would complain about that. The icons in the gift guide image above will take you directly to the product!
I've included my two favorite lipsticks, one is MAC and the other is Stila. MAC lipsticks have been my number one lately, they are SO smooth and last forever.  My lips have been super dry so the MAC lipstick has been easier for me to wear. I can't forget about my other number one though 😉 Stila has the hands down best liquid lipsticks. These bad boys will last you all day but they are a little drying. This set I've included has some of my favorite colors! It's a great way to try a variety of colors and then you can purchase the full size lipstick once yours is gone.
I hope this helps buying for your beauty lover bestie or yourself! Thanks so much for reading!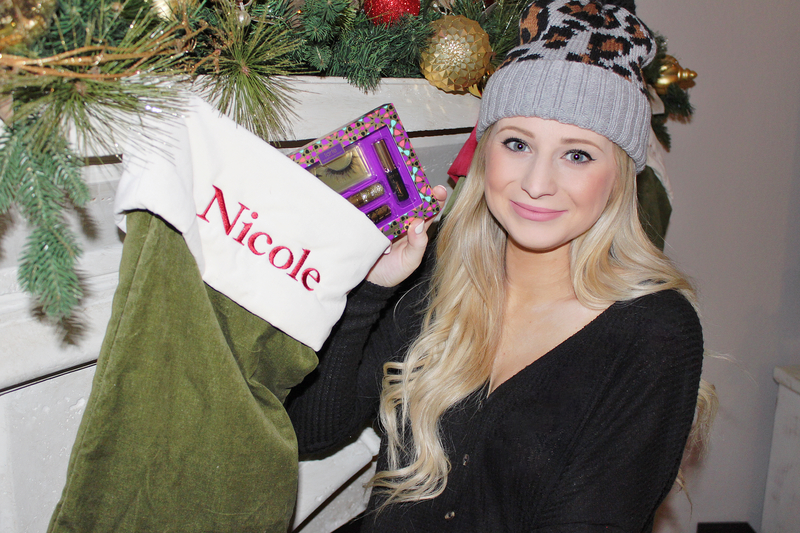 Stocking: Pottery Barn // Top: Urban Outfitters // Lipstick: Biscotti // Lash Set: Tarte
---
Shop the Post