Remember when I said that the guys are the hardest to shop for? Maybe, I was mistaken. Don't get me wrong, I do think the guys are challenging! But what do you get for your bestie? Mom? Sister? I wish I could give them the world but my budget probably won't allow that. I always have a hard time shopping for the girls because they always have everything! It is fun shopping for my girls though because I like to pretend that I'm just shopping for myself. All of these gifts are perfect for every girl in your life! If you need to give your husband or boyfriend some inspiration, it doesn't hurt to "accidentally" send them a link to a specific item or this post. I may have done that a few times in my life 😜
I received a Longchamp a few years back and I still love mine so much! I have a pink one (of course) and I have no regrets about the color I chose. This bag is timeless and perfect for anything. It's great for everyday use, as a gym bag or for traveling. It's so flexible and actually folds up so that it takes up a minimal amount of space! It fully zips which is nice for traveling so you can ensure that nothing slips out of the bag when you're in a rush.
I also included a few cozy items on this gift guide, I could have made an entire post about cozy gifts! There are just so many cute and comfortable items, I want all of them. I love spending time at home cuddled up with my husband and our fur babies. I'm a sucker for fluffy socks and I've heard amazing things about this brand. These socks are only $15 and comes in tons of color options, I want one of each, these are on my wish list! So many of the items on this gift guide are on my wish list (hint hint Mason). I hope this helps finding your girls the perfect gift! Thanks so much for reading!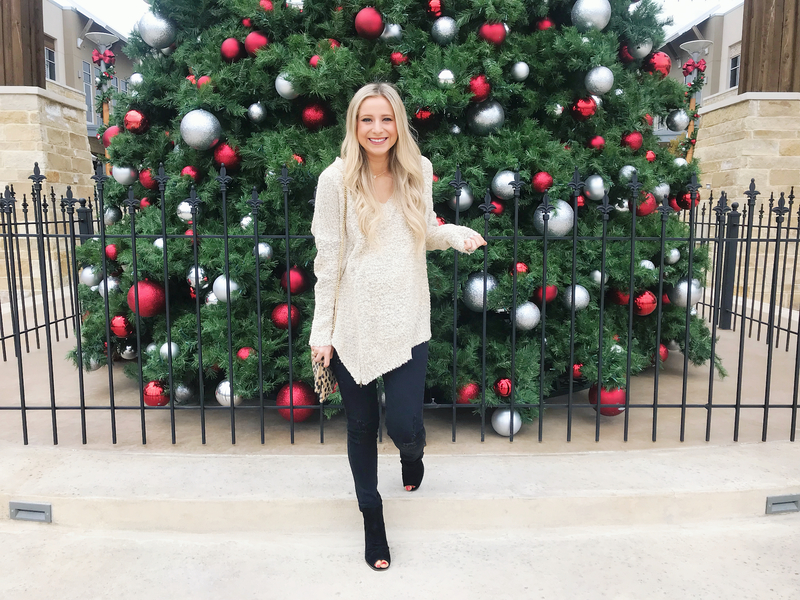 ---
Shop the Post