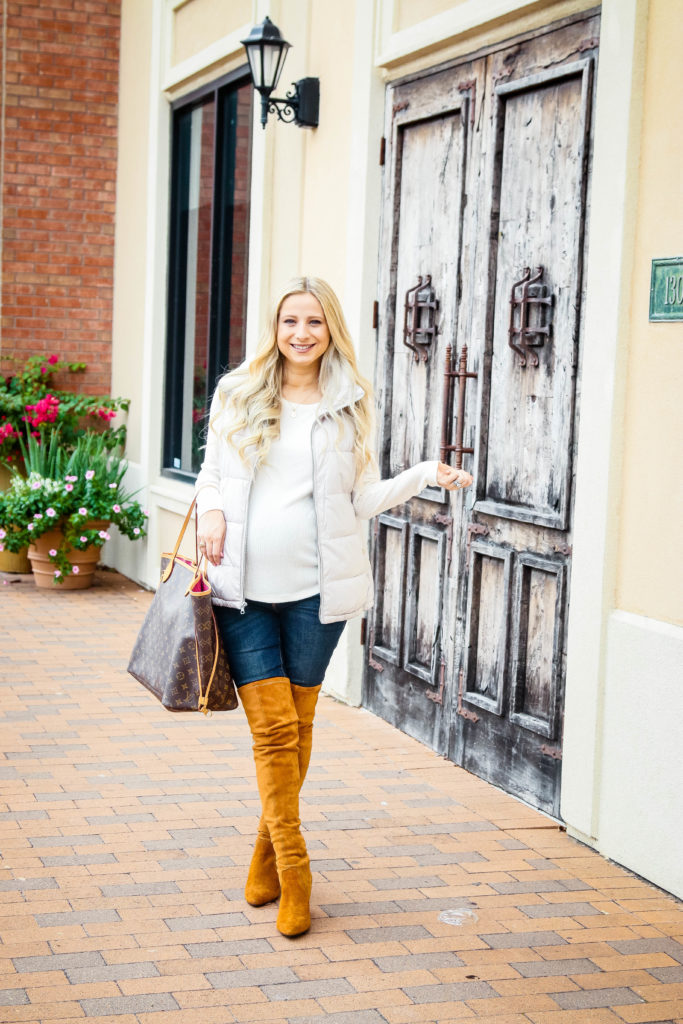 I have a renewed love for Old Navy. My mom used to shop there for me all the time! Matching family fourth of July shirts? Heck yeah. I know we aren't the only family who used to do that. At some point, I "outgrew" Old Navy and moved on to more "mature" places like Abercrombie and Hollister. Man, I was so stylish, guys 😂 As we all know, I love to online shop and I had seen some super cute items from Old Navy and thought maybe I should give them a second chance. Okay, best decision ever! If you haven't gone to an Old Navy in years like I hadn't.. go ahead and do yourself a favor and head on over to their website. They have the cutest basics and I feel like they're always having a sale! Off subject, but they also have super cute pajamas!! I want all of them.
Old Navy was having a really good sale (as they always are) and I stocked up on goodies. I love getting items that I can mix and match with other pieces. I mean, don't we all? This top is so perfect for layering or just throwing on by itself if you need a good shirt. It's comfortable and non-maternity. All the pieces in this look are non-maternity besides the jeans because I can 100% not fit into regular jeans with this baby bump of my mine. I love this vest because of how versatile it is. I wish I lived somewhere colder so I could wear this vest more often. It also comes in Regular, Tall and Petite! So many options which is nice because everything does not fit every person the same way.
I'm getting so excited for Christmas! I have yet to finish my shopping… oops. I'm hoping to finish within the next few days. I don't really have a choice, now do I? I'm so excited to have some time off from work to spend it with family and friends. I'm so thankful for you guys, every time you visit my blog, read a post or comment, it really means the world to me! I love sharing with y'all and I hope you guys enjoy reading. Thanks so much for the support and I'm forever thankful!!

Photography by: The McRaes Photography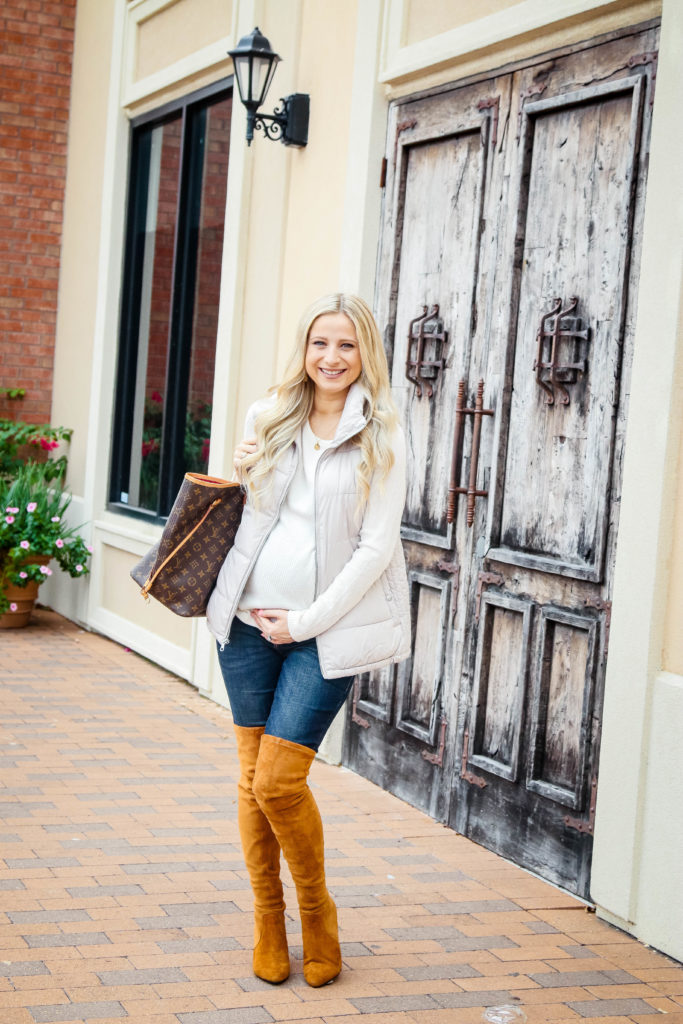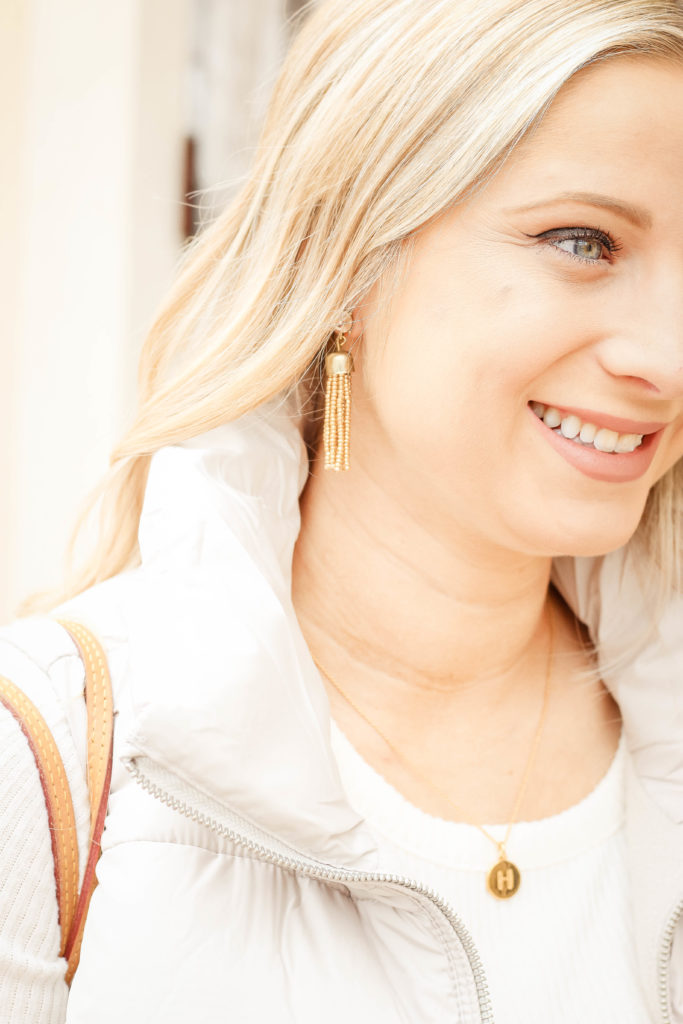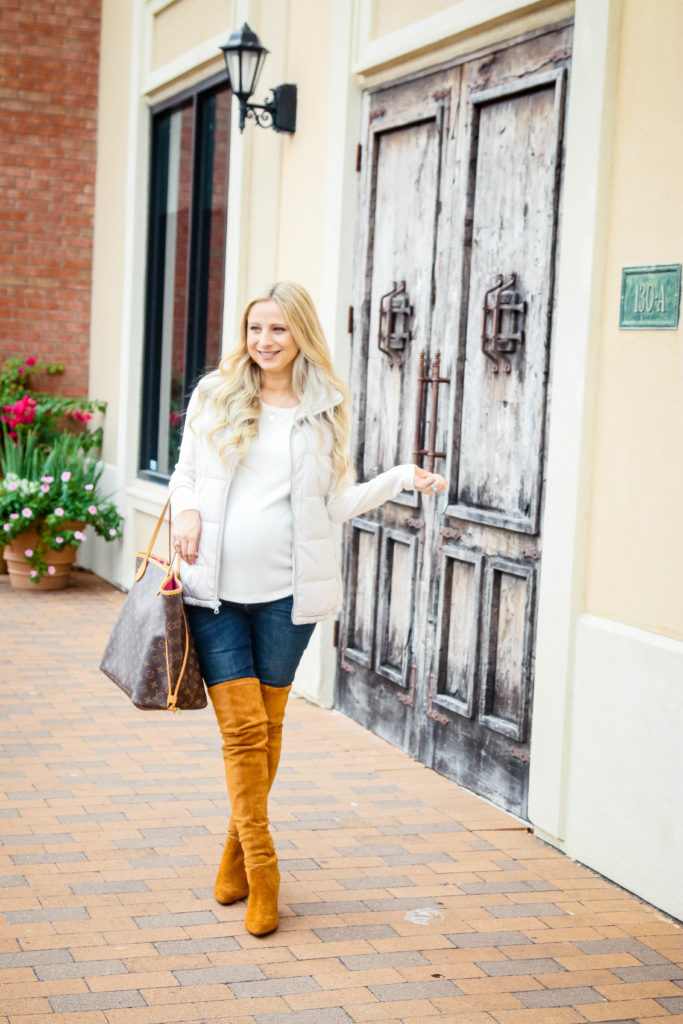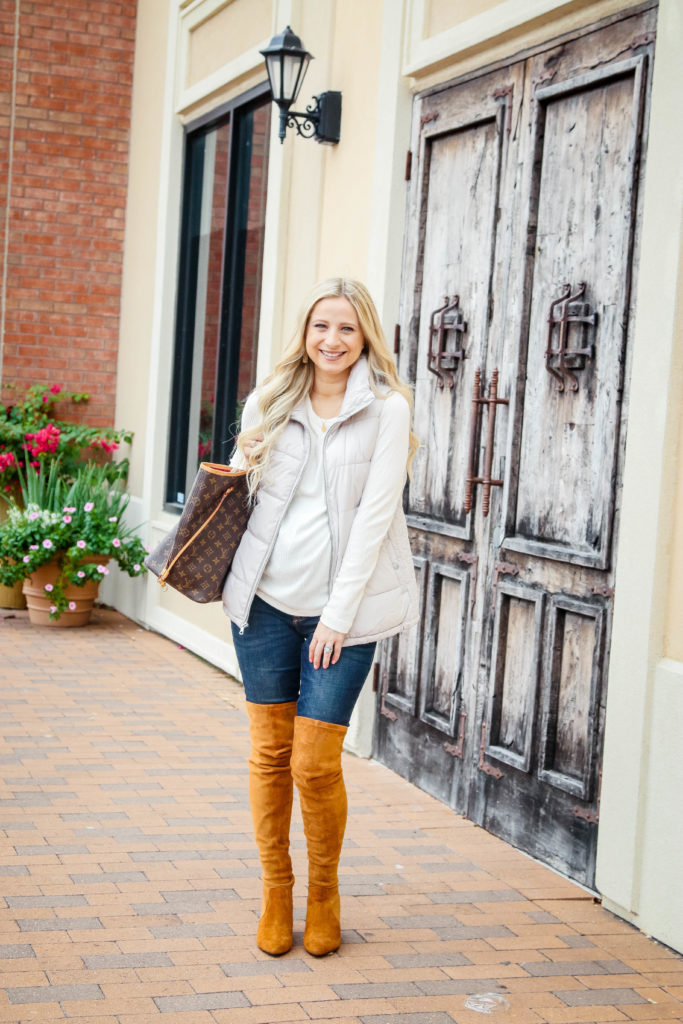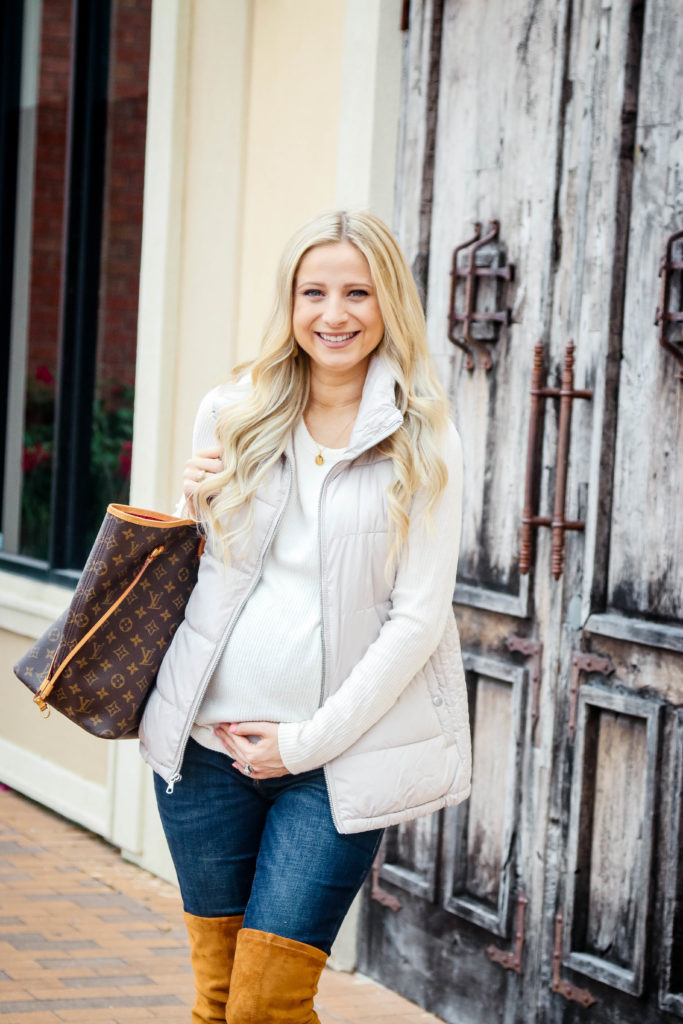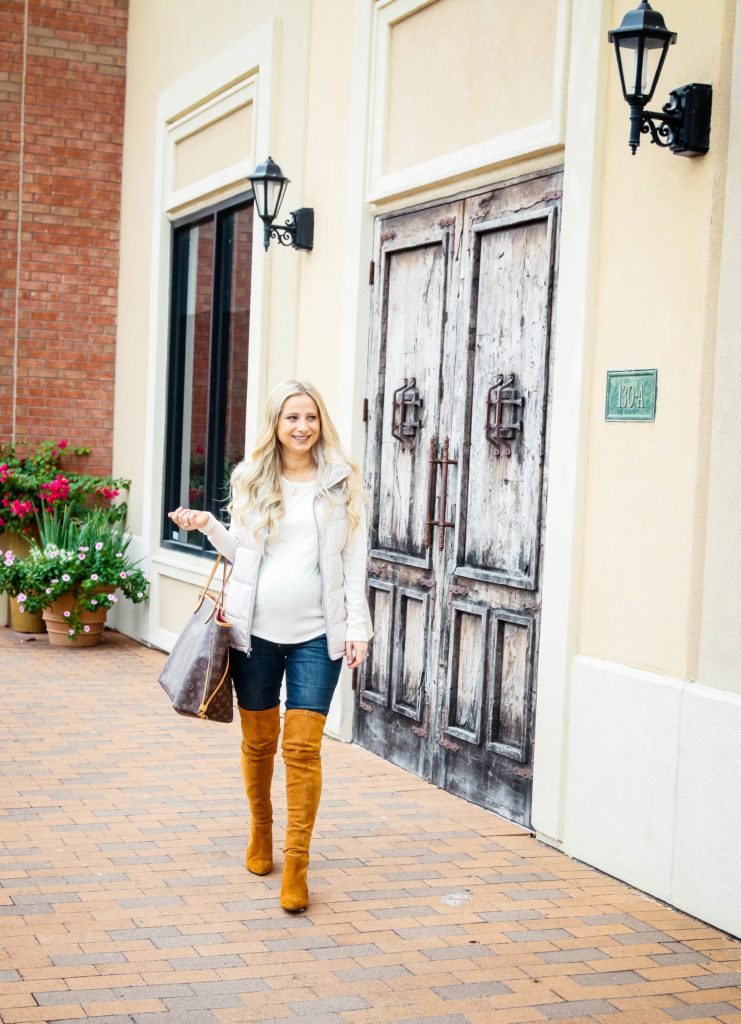 Top: Old Navy // Vest: Old Navy // Jeans: Old Navy – Maternity, Non-Maternity // Shoes: Goodnight Macaroon // Bag: LV // Earrings: SugarFix // Lipstick: Whirl 
---
Shop the Post