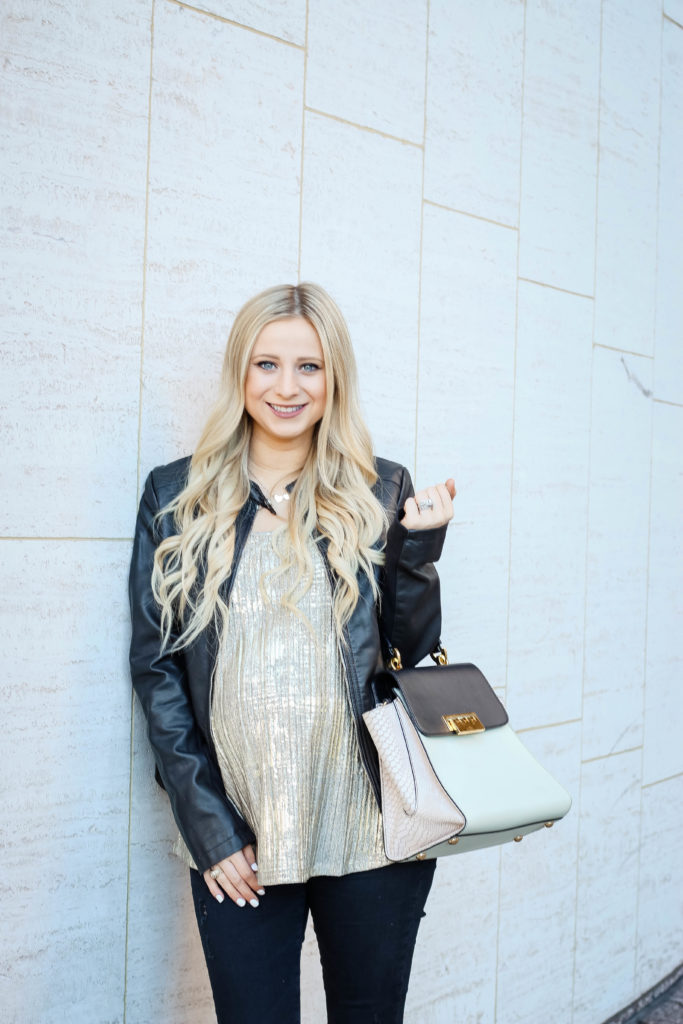 I hope y'all had the best Christmas! Mason and I got to enjoy some time with family and of course, eating as much food as possible. This year was our last Christmas just the two of us.. how crazy and exciting! It has been so fun just thinking about what next Christmas will be like for us. Hunter will almost be year old and we just can't wait to be able to enjoy the Holidays with our little girl. We have been feeling so blessed and thankful. Now that Christmas is over, which makes me sad because I love this time of the year, it's time to think about New Year's Eve!
This year will look a little different for us, we are headed to a friend's house to celebrate. I seriously doubt that I will even make it to midnight.. the exhaustion is at an all time high. Last year we hosted a NYE party at our house but there is no way I had the energy to host this year. I'm thankful that one of our friends is having a party! It will be nice to get out of the house and celebrate with our friends. Usually, I would wear a dress for NYE but finding a maternity dress to wear seemed like a task that I did not want to tackle. I found this cute little sparkly top and knew it would be perfect for NYE! I love wearing black and sparkly items to bring in the new year. I wouldn't wear something like this on a regular basis but it is so fun to dress up for the Holidays! ASOS has a ton of amazing options for both maternity and non-maternity for New Years Eve! If you order by the 27th, then it will come in time for your festivities!
I paired this fun top with an all black look. I have noticed that I have been gravitating towards black items lately and this look was no exception. I love this leather jacket and it is perfect for the colder temperatures. Leather jackets are so easy to throw on with almost anything, probably why I own a few of them. This jacket is classic and will always be a closet staple for me. I've also included other options for NYE below! I hope y'all a planning a fun and safe New Year's Eve! Thanks so much for reading!

Photography by: The McRaes Photography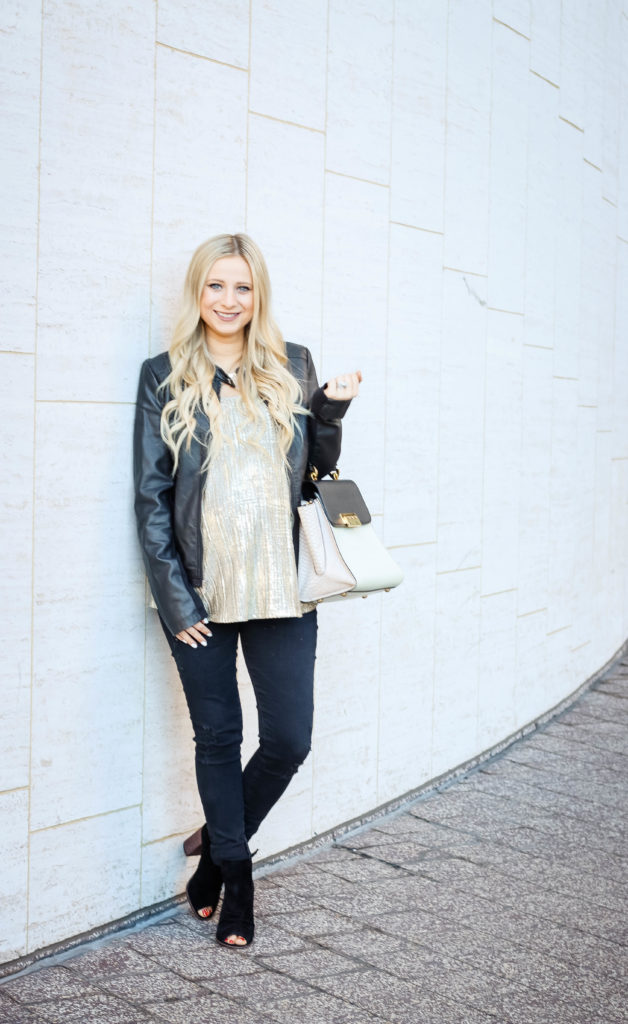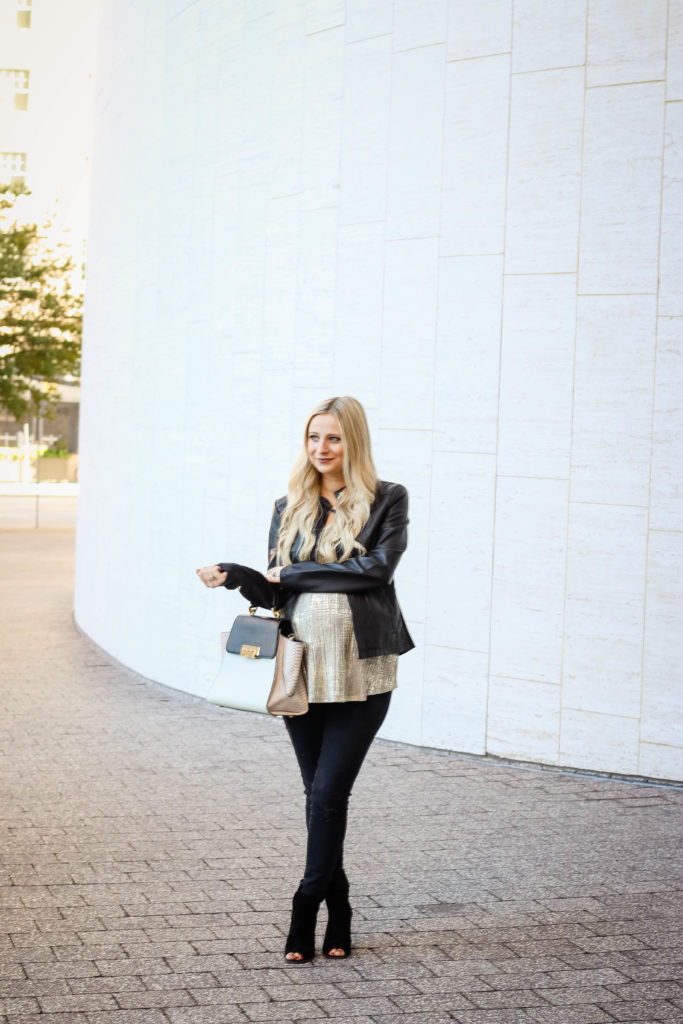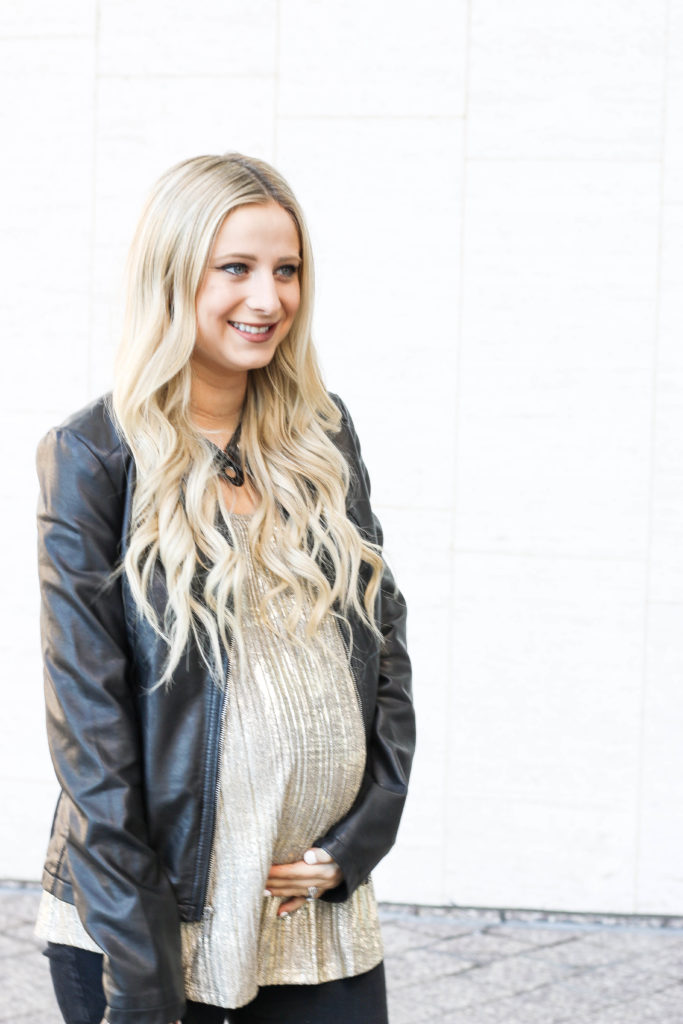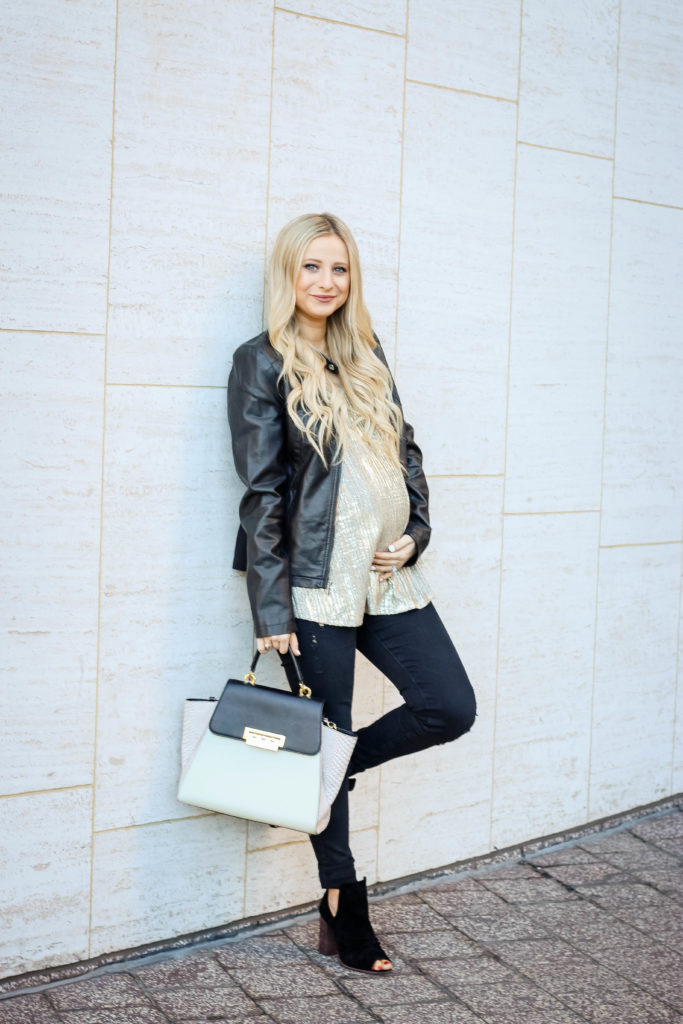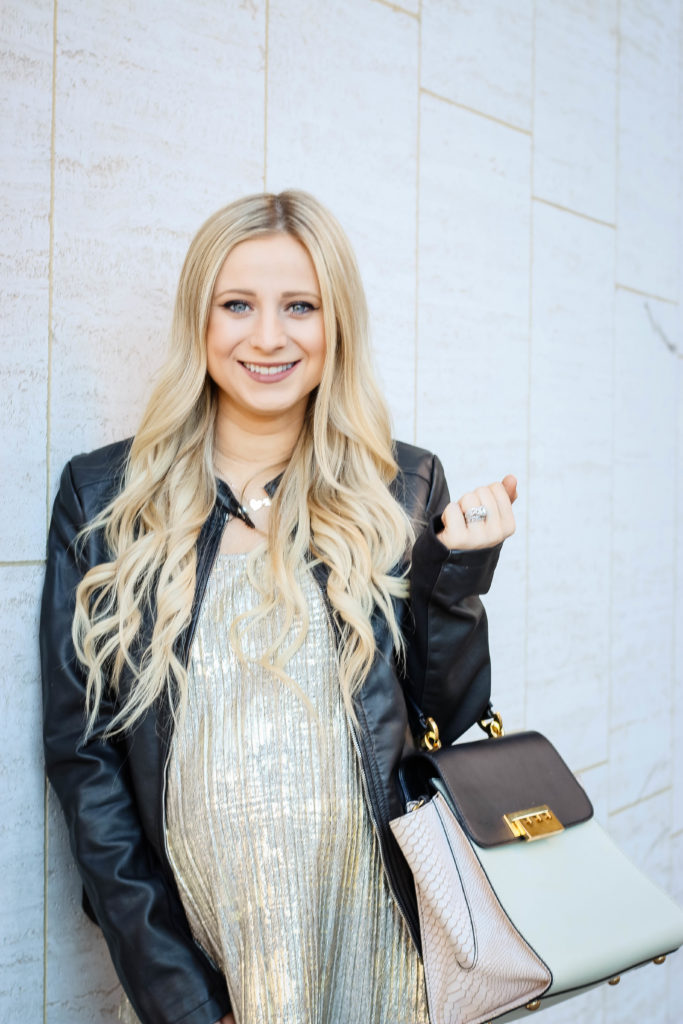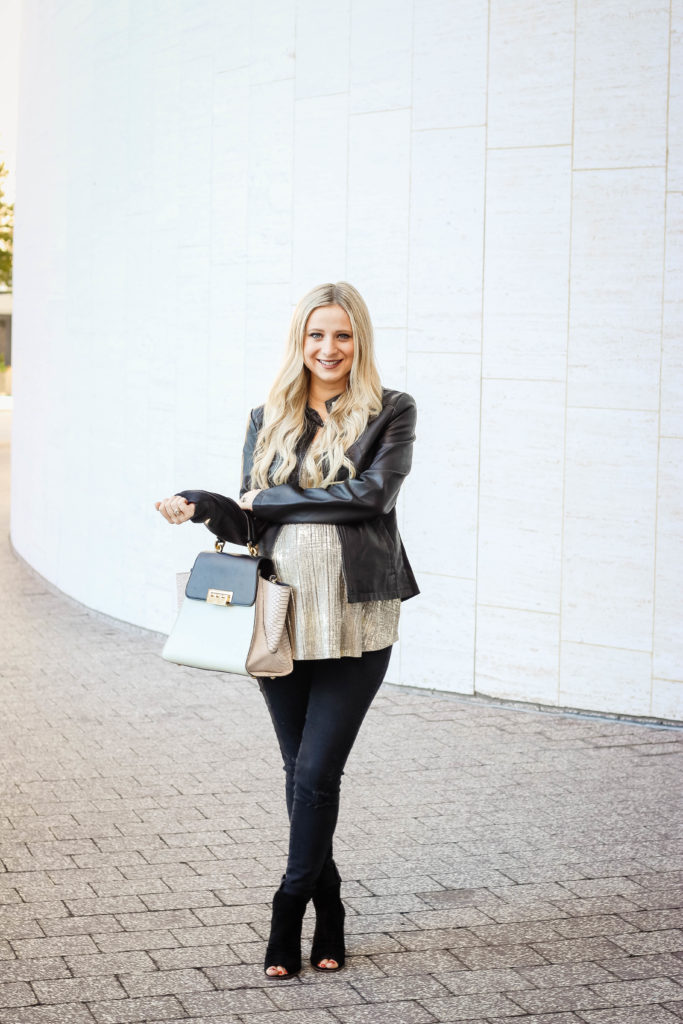 Top: ASOS // Jacket: Express // Jeans: AG – Maternity, Non-Maternity // Shoes: Kristin Cavallari // Lipstick: Whirl // Bag: Zac Posen – Similar Color
---
Shop the Post
---
Other NYE Options