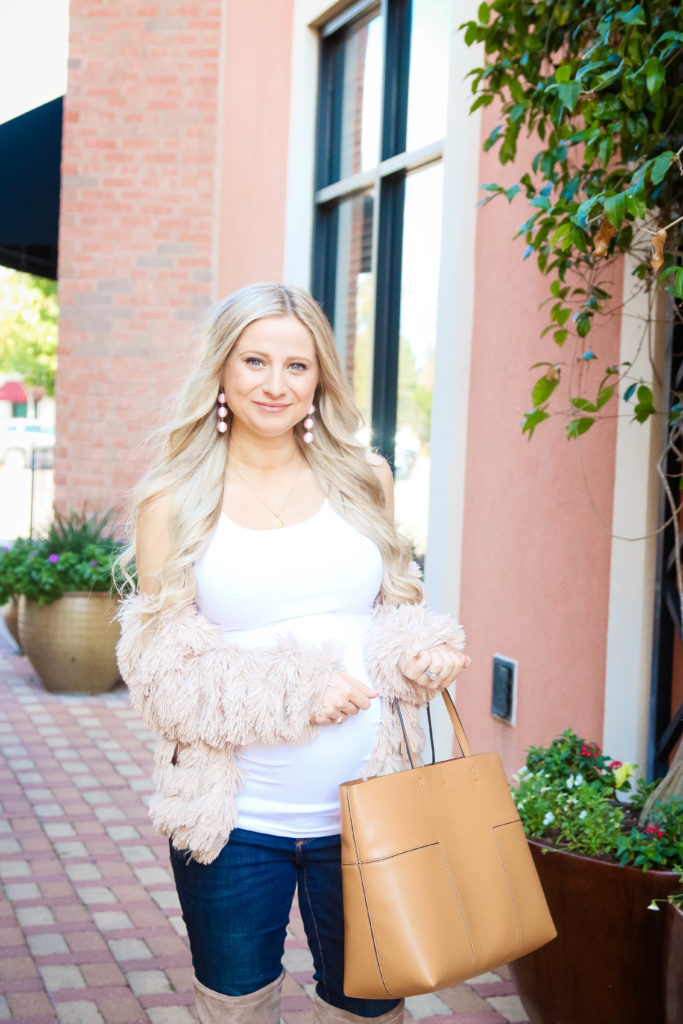 Do you ever find a piece of clothing that just makes you feel a little bit sassy? That's how I feel about this jacket. I feel more than just a little bit sassy actually and I love it. I've worn this jacket a few times and every time I pull it out to wear it, Mason gives me that look like "oh things are getting real" 😂 Or maybe it's the look of "oh gosh, not that fluffy jacket again", I guess we can't be too sure. It's fun to have pieces in your closet that you know you won't wear all the time but add something extra to your wardrobe. I wouldn't splurge on a piece like this because that seems like a waste to me. For items like this I would typically buy them at a boutique, Forever 21 or SheIn. I actually found this jacket at a boutique but have found similar (almost identical) ones for y'all!
Mason got me this tote for my birthday and I have been carrying it ever since, okay that might be an exaggeration but I have carried it quite a lot. I love tote style bags because of how much they hold. I know I probably don't need as much space as I think I do but I like having the option. I also think all my totes will come in handy once baby comes. I know you can buy an organizer to fit inside bags to organize all of baby's things. I'm looking for one that will be perfect to organize Hunter's things. I'll let y'all know once I find the perfect one OR even better y'all can let me know if you've used one! This bag comes in a few colors as well!
Thanks so much for reading!

Photography by: The McRaes Photography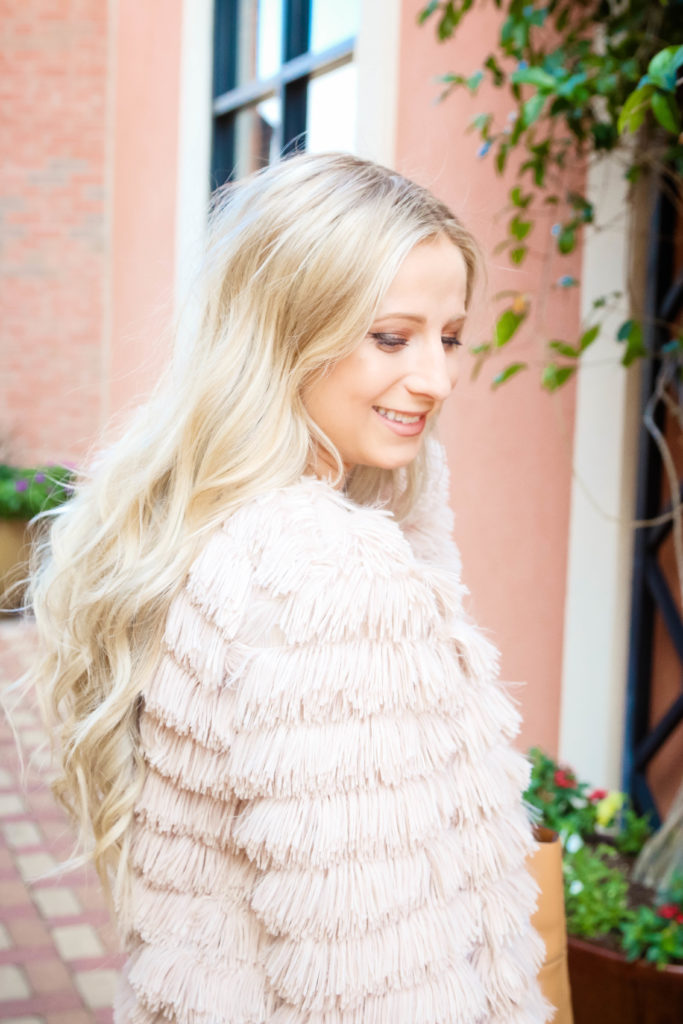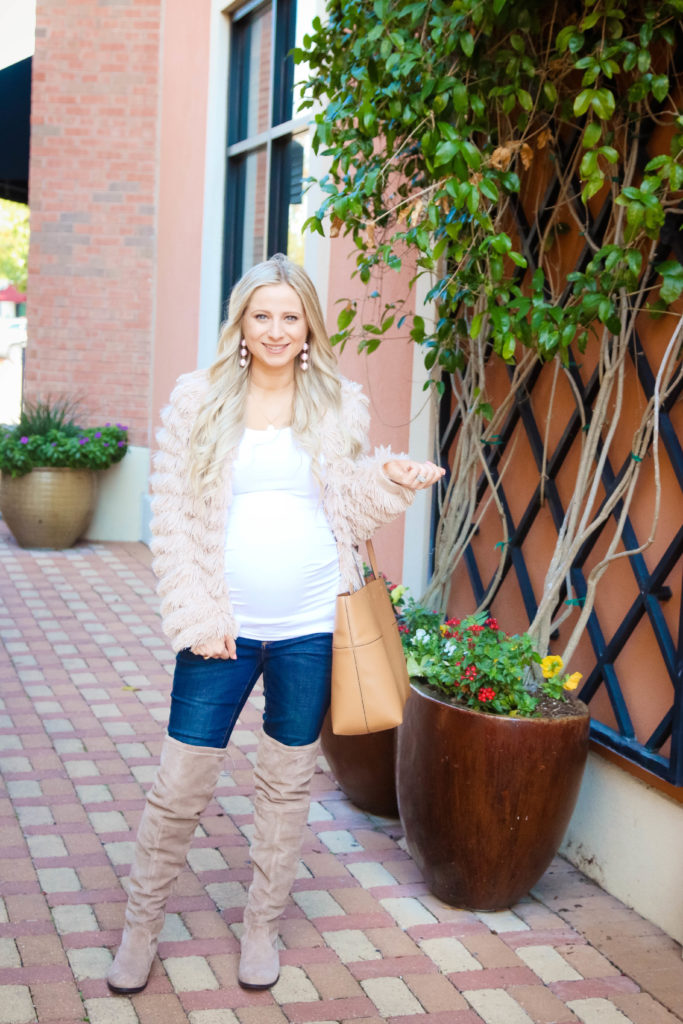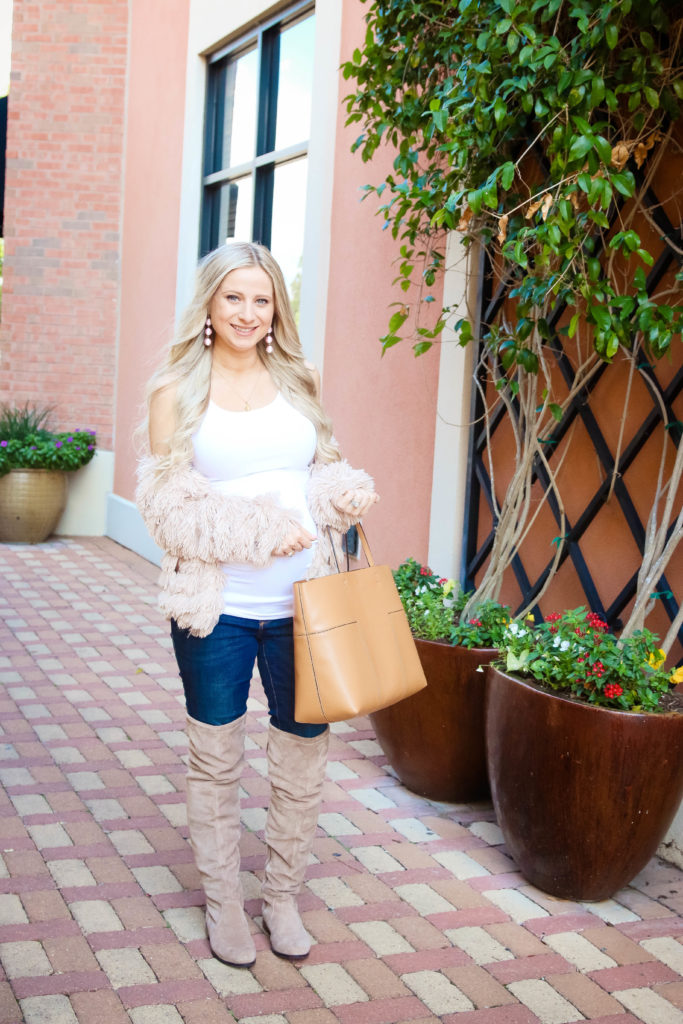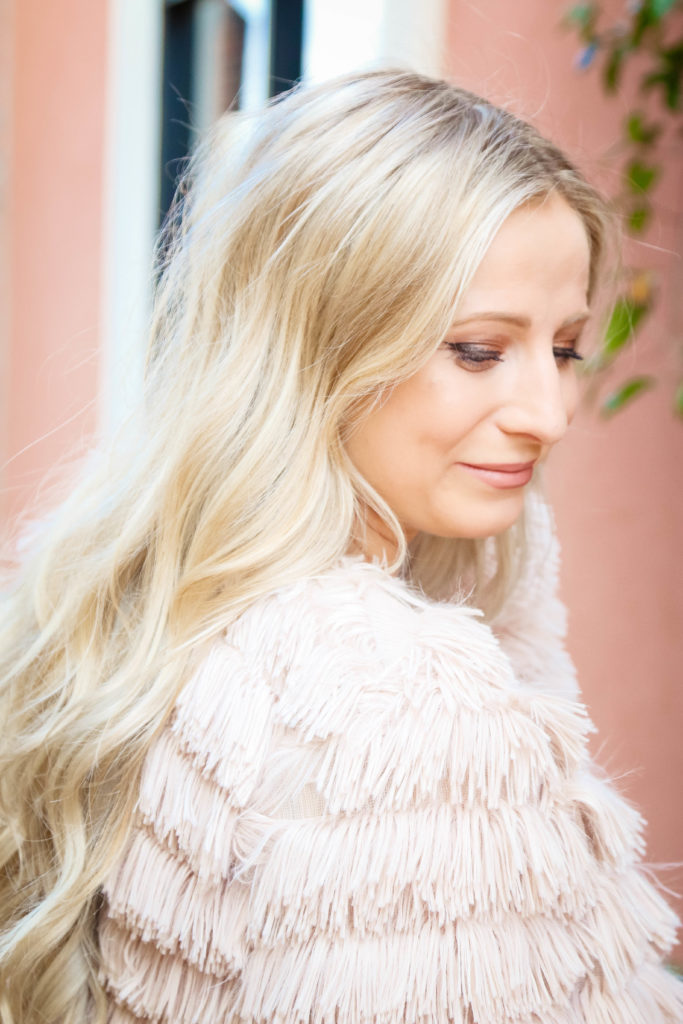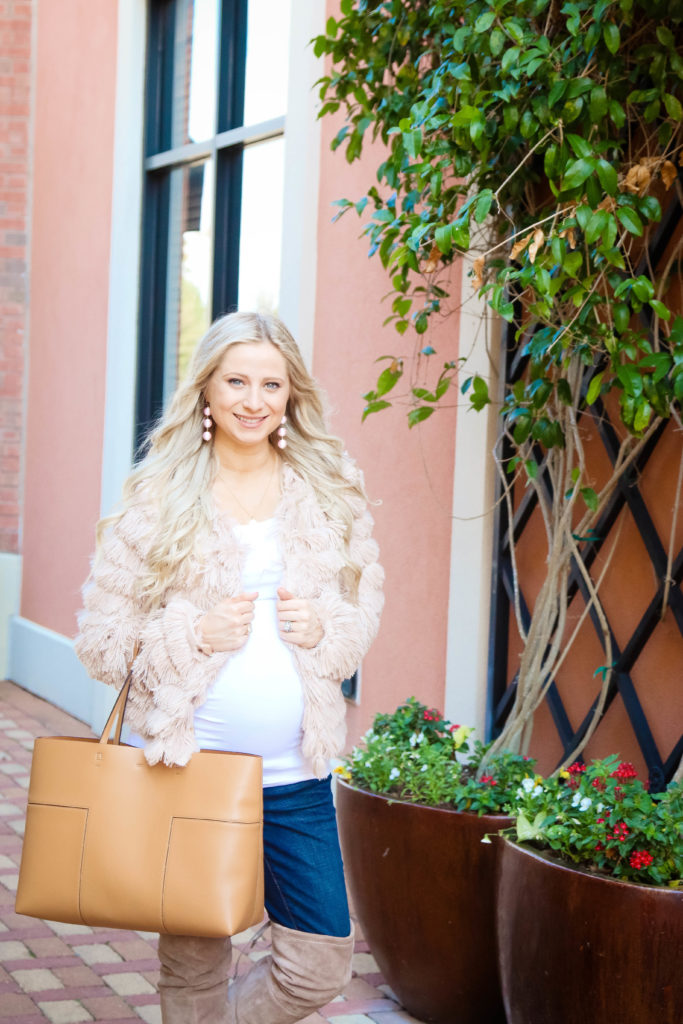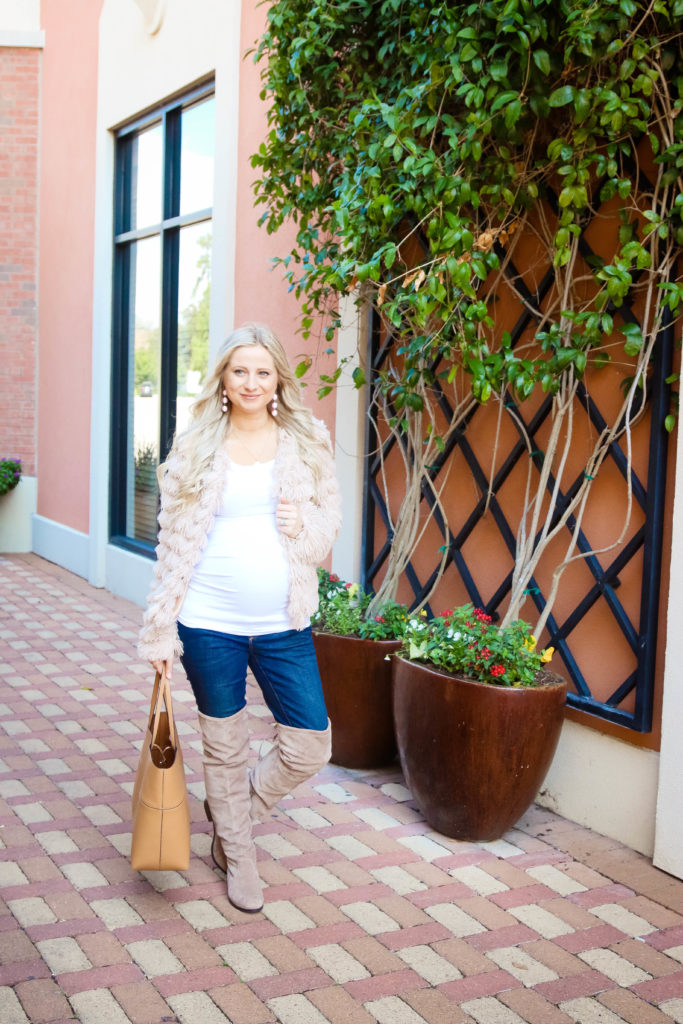 Jacket: Similar, Similar // Tank: Old Navy // Jeans: Old Navy – Maternity, Non-Maternity // Shoes: Sole Society // Bag: Tory Burch // Earrings: SugarFix // Lipstick: Velvet Teddy
---
Shop the Post