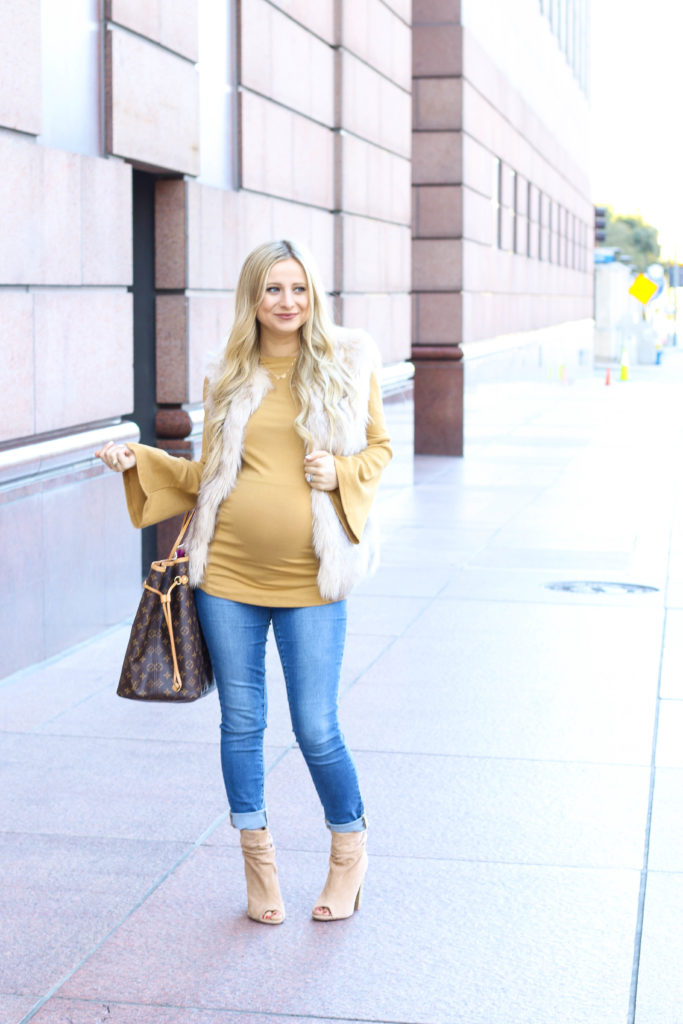 Happy Friday! I have been a MAJOR slacker this week and every night I would go to write a blog post, I would end up binge watching Netflix instead. I wish I could say pregnancy has made me lazy but I think I've always been this way. I can't blame being pregnant on this one. I don't think I have ever been more excited about a three day weekend than I am now. I just want to soak in every last day with just being the two of us. So hopefully we will have a nice relaxing weekend at home, usually never ends up happening when I want it to. We have been organizing like crazy over here trying to get everything ready for the arrival of our little girl. I'm so glad that Mason is a neat freak because he kinda takes the lead so that I can just "supervise" while I rest 😂 I'm half way kidding, he does do most of the work which I'm super thankful for because prepping your home for a baby is no joke!
 I have tried to keep my maternity clothes purchases to a minimum because as I've said before, maternity clothes can be so expensive and the selection can be limited. When I find a brand that carries flattering and affordable maternity clothes though, I can't resist! Matron Saint has the most comfortable but also stylish maternity selection that I have found. All of their clothes are designed to fit you through your entire pregnancy and to transition into your post baby wardrobe as well! I love that I will be able to wear their clothes after our little girl gets here. You can also use the code "blondeintheburbs" to receive 15% off your order!
I fell in love with this bell sleeve top as soon as I saw it! It's no secret that I love bell sleeves, they make any top just a little bit cuter. This top comes in 6 colors and I wish I could have every single one. I chose the desert color because it adds some color to my closet. The material is so soft and hugs the bump comfortably. I have loved wearing form fitting tops because they show off the growing baby bump! I've worn this top too many times to admit and I'm glad that I don't have to stop anytime soon.
Thanks so much for reading!

Photography by: The McRaes Photography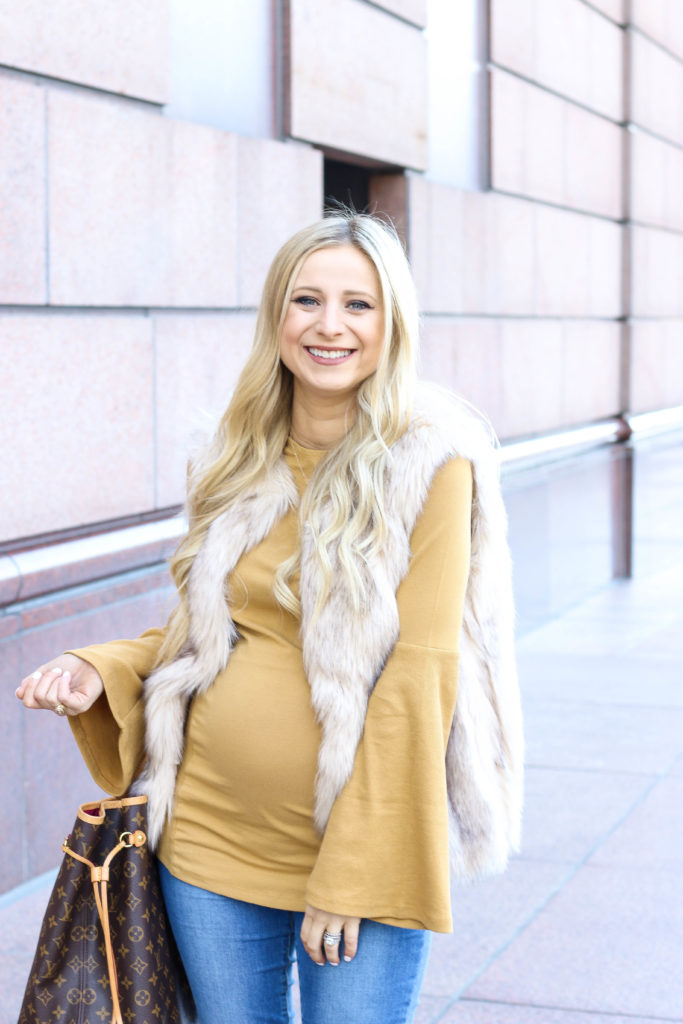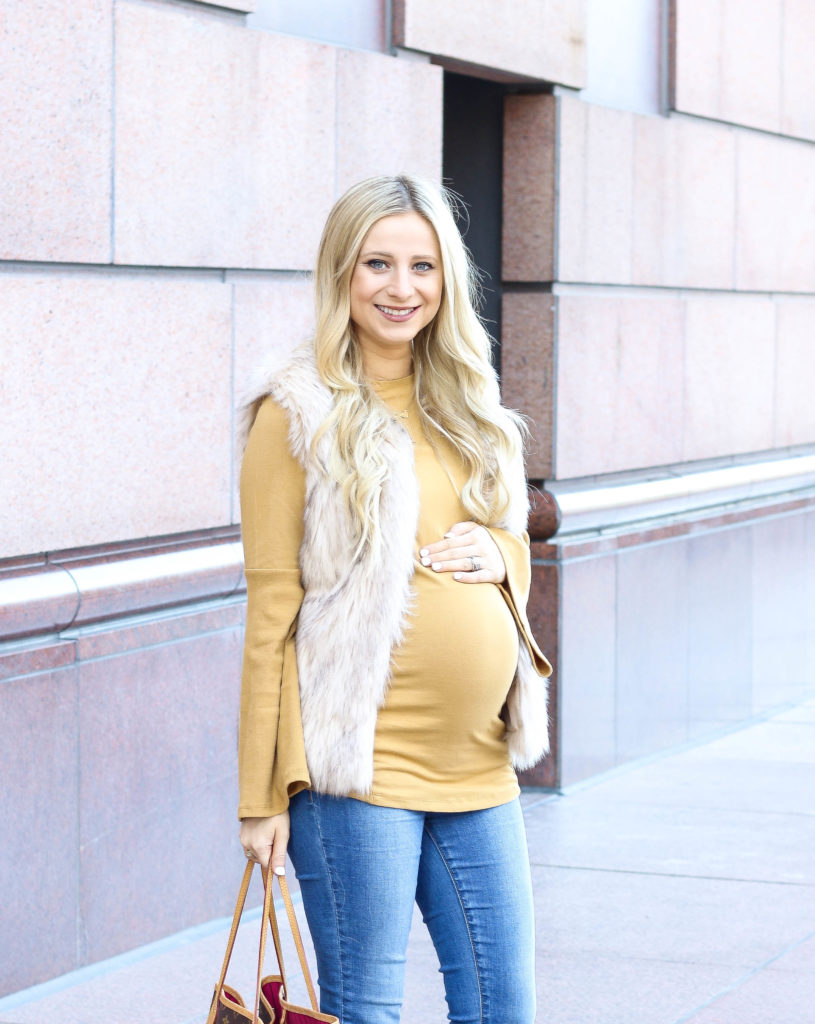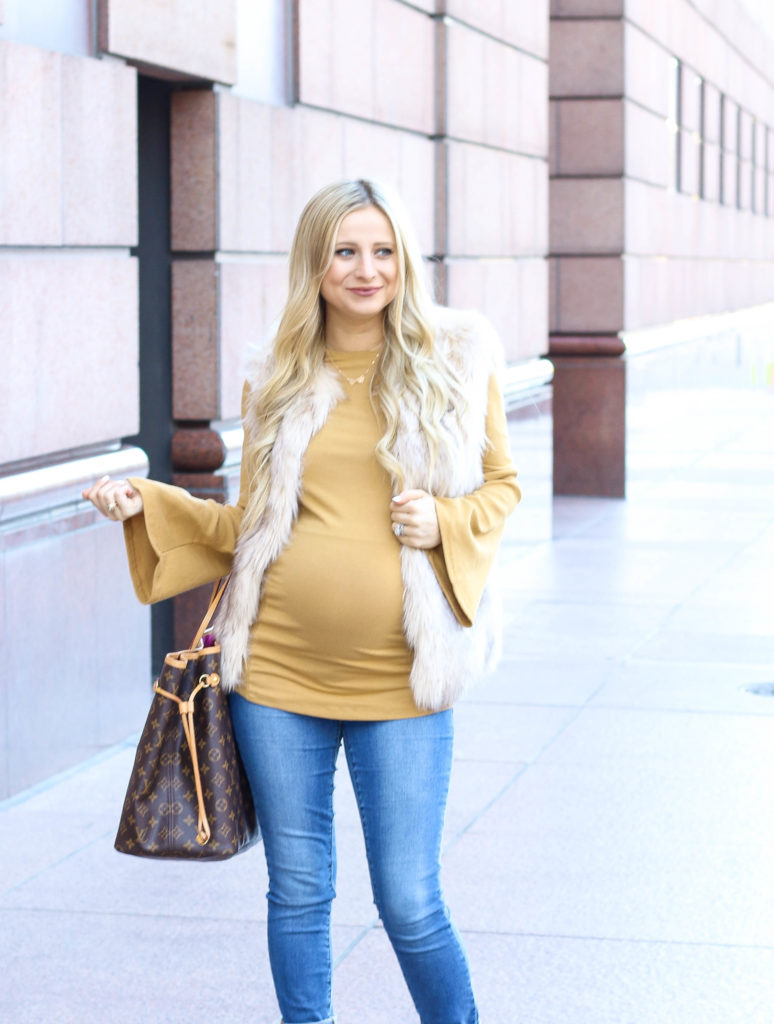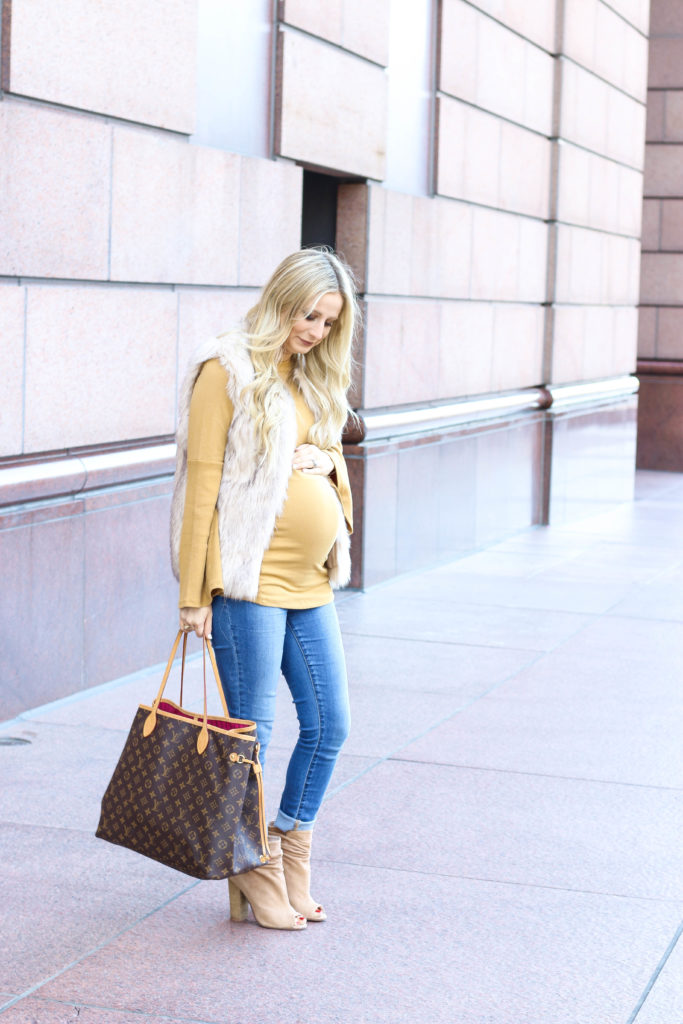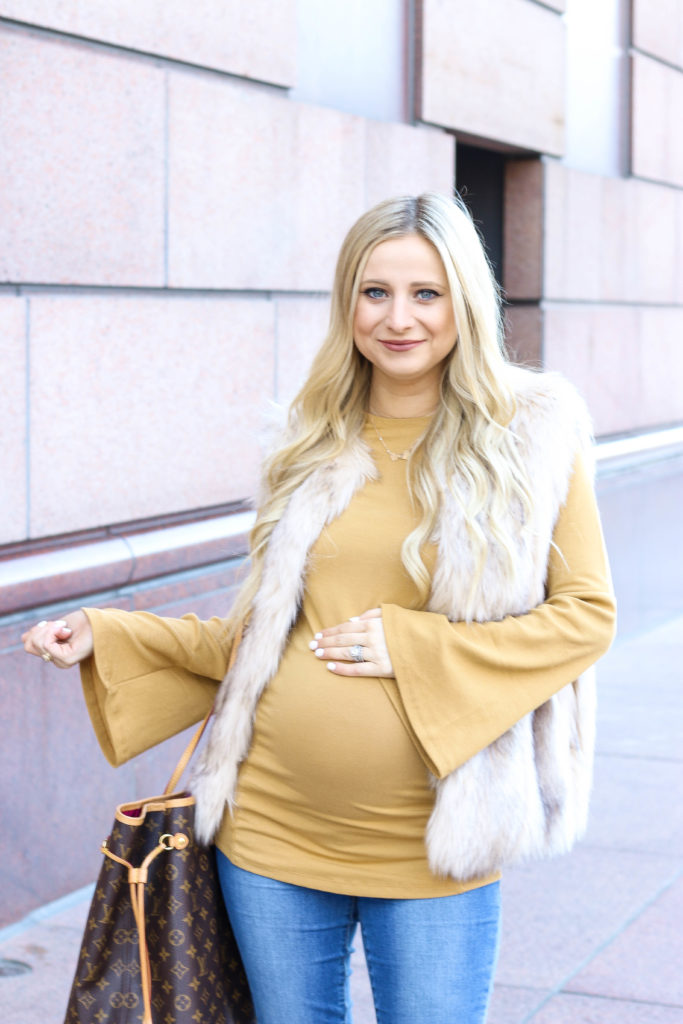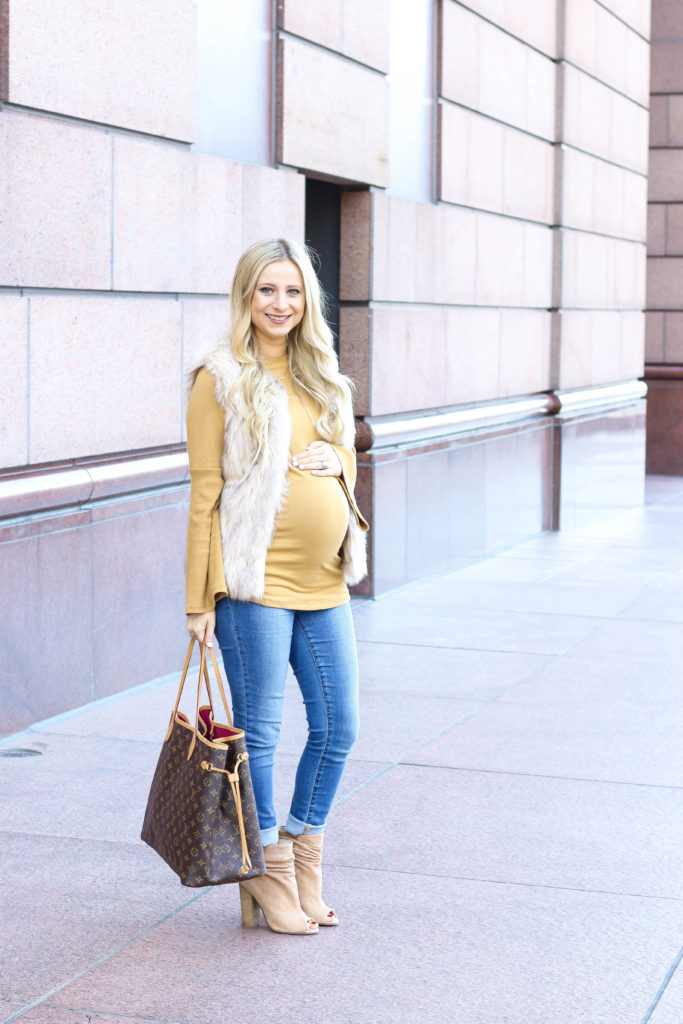 Top: Matron Saint, Similar – Non-Maternity // Jeans: Articles of Society – Maternity, Non-Maternity // Vest: Topshop // Shoes: Kristin Cavallari // Bag: LV //  Lipstick: Whirl
---
Shop the Post