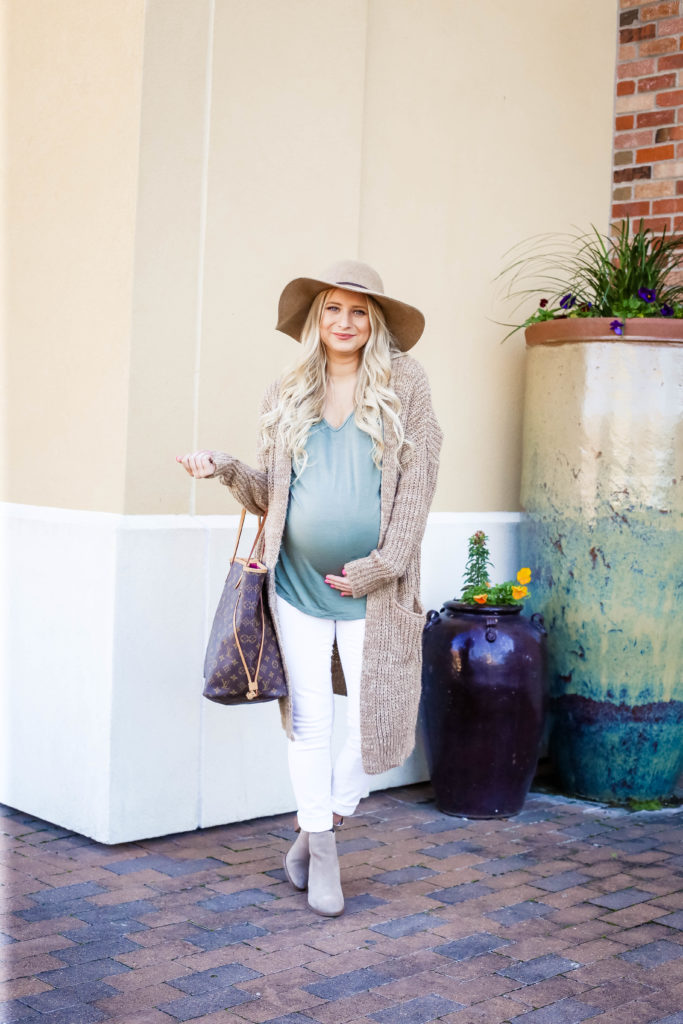 I don't ever follow the no white after Labor Day rule and who does these days? If you do, more power to you! White denim is one of my favorite things to wear in the winter. It's so easy to throw on a sweater or top with white. Maybe I'm just unoriginal and like how easy white is to pair with any anything. I get tired of wearing the same denim colors during the Fall and Winter. Bright white jeans can really liven up your look. Typically, I pair these jeans with more muted tones during the colder months. Darker greens and neutrals are always my go to during Winter but of course I like to throw some color in sometimes! Fall and Winter can't stop me from wearing pink sometimes 💁🏼
Basic tees and sweaters are my jam. Mason calls sweaters like these "librarian sweaters" and it cracks me up every time. Haters gonna hate. I love longer sweaters because they're so comfortable and easy to pair with tops or dresses. This basic tee has been a piece that I have worn over and over again throughout my pregnancy. I actually have it in two colors. It's different than most maternity tees because it's not fitted! Almost every maternity tee hugs the bump super tight, which I love because it shows off the growing baby. But sometimes it is nice to have some breathing room.
I love this outfit because it's pieces that most girls already have their closet! It's nice being able to pair different pieces and have a completely new outfit. You can easily interchange different pieces into this look and re-wear it again! Thanks so much for reading!

Photography by: The McRaes Photography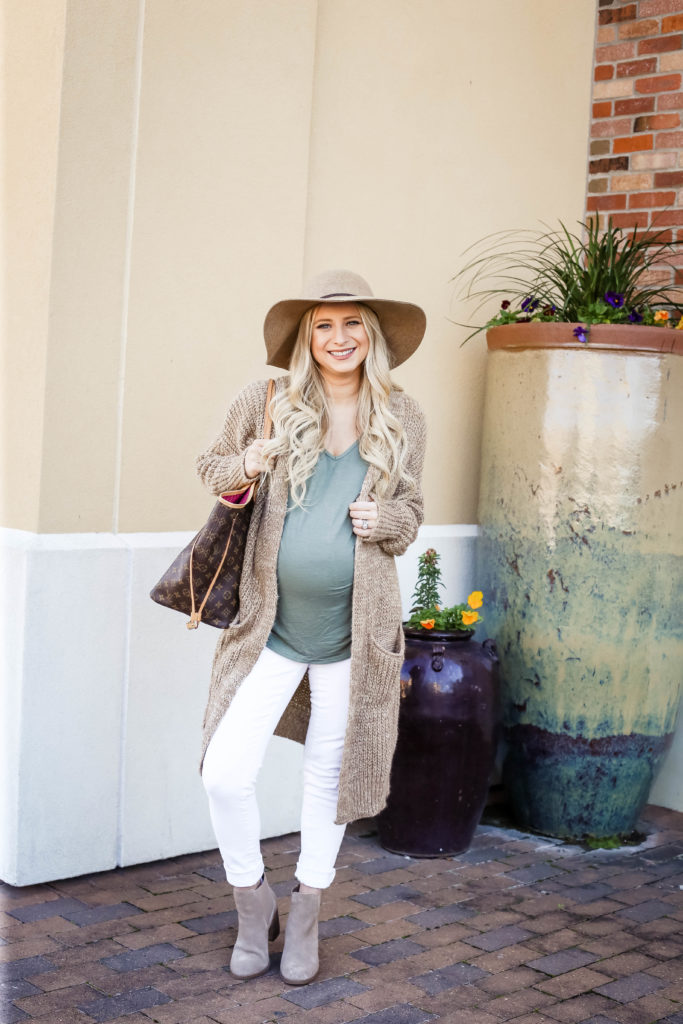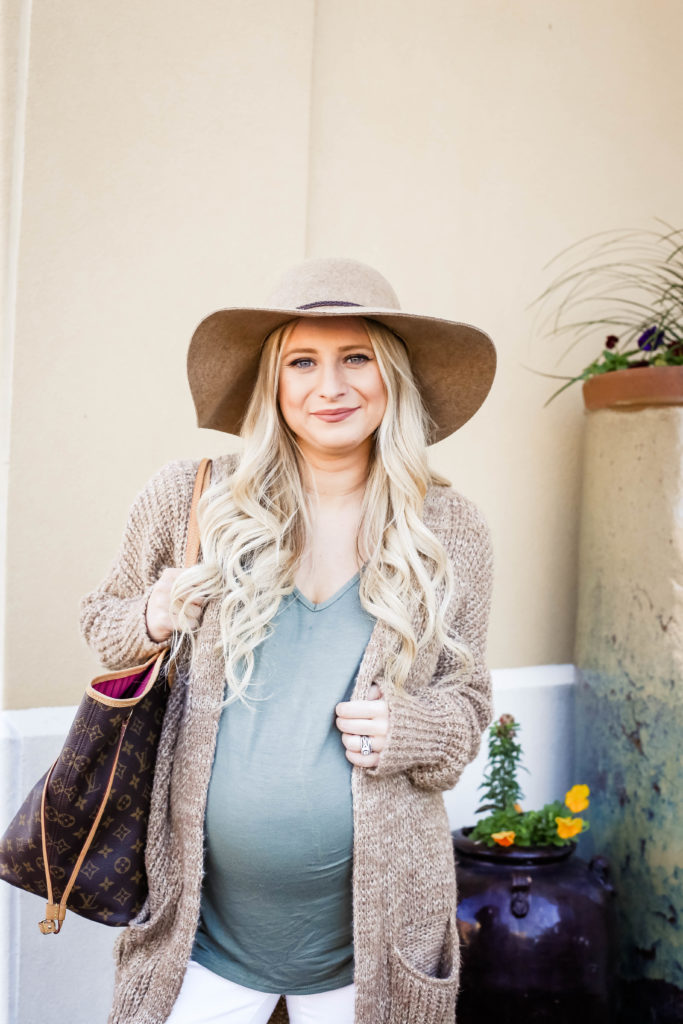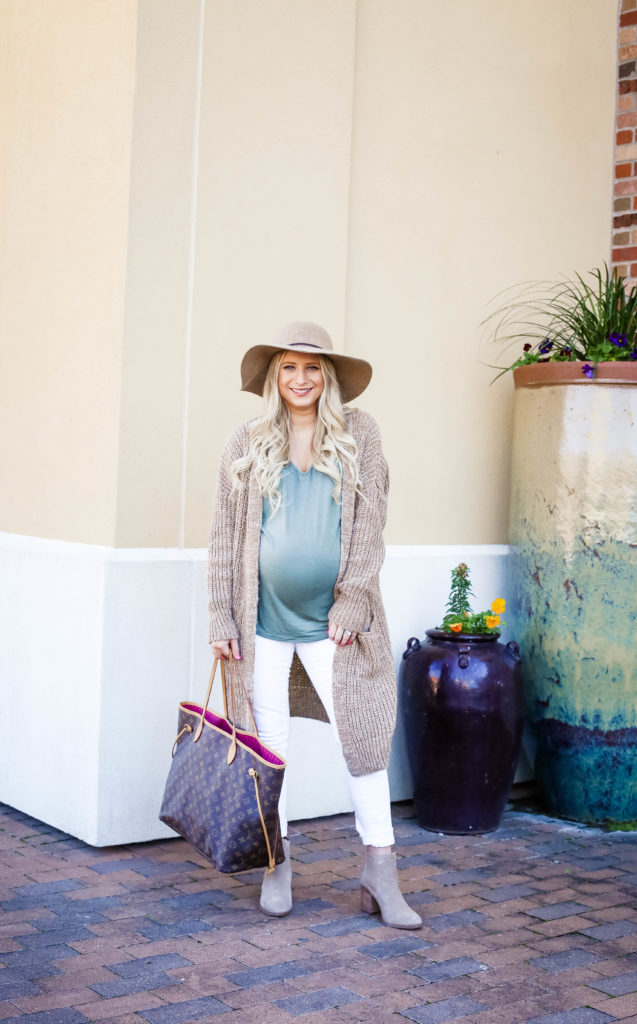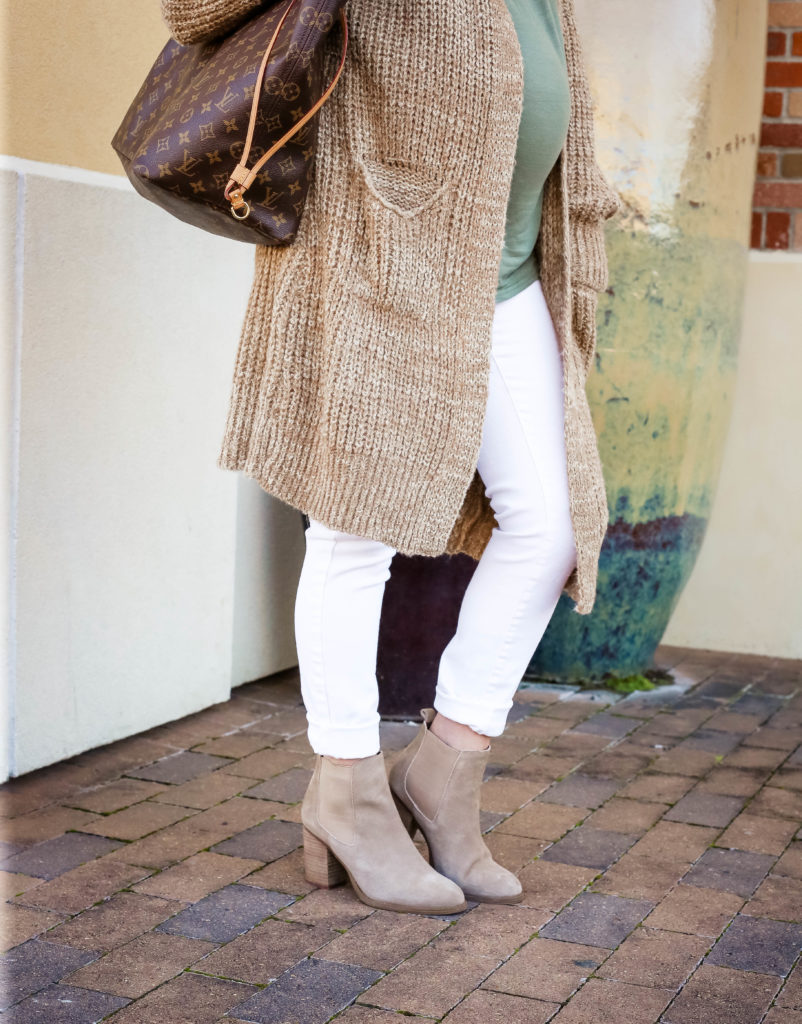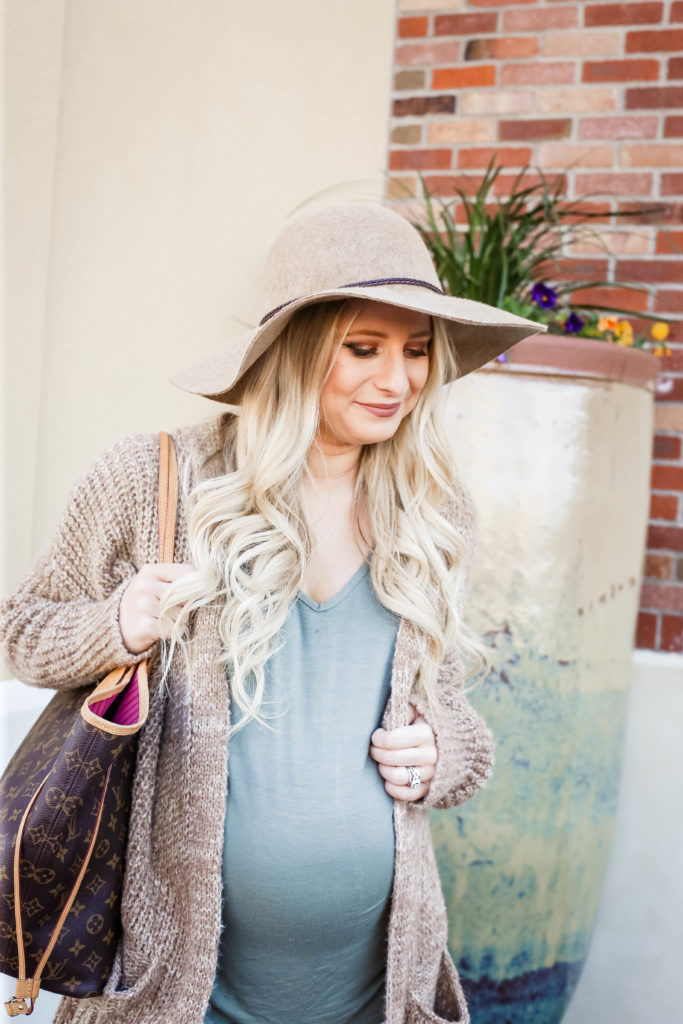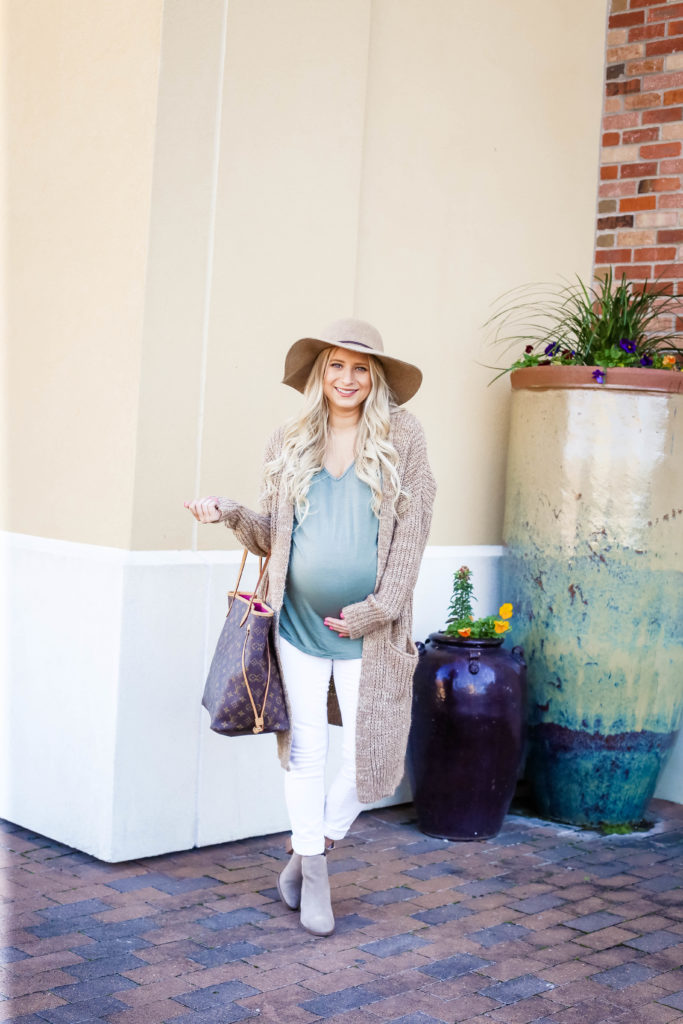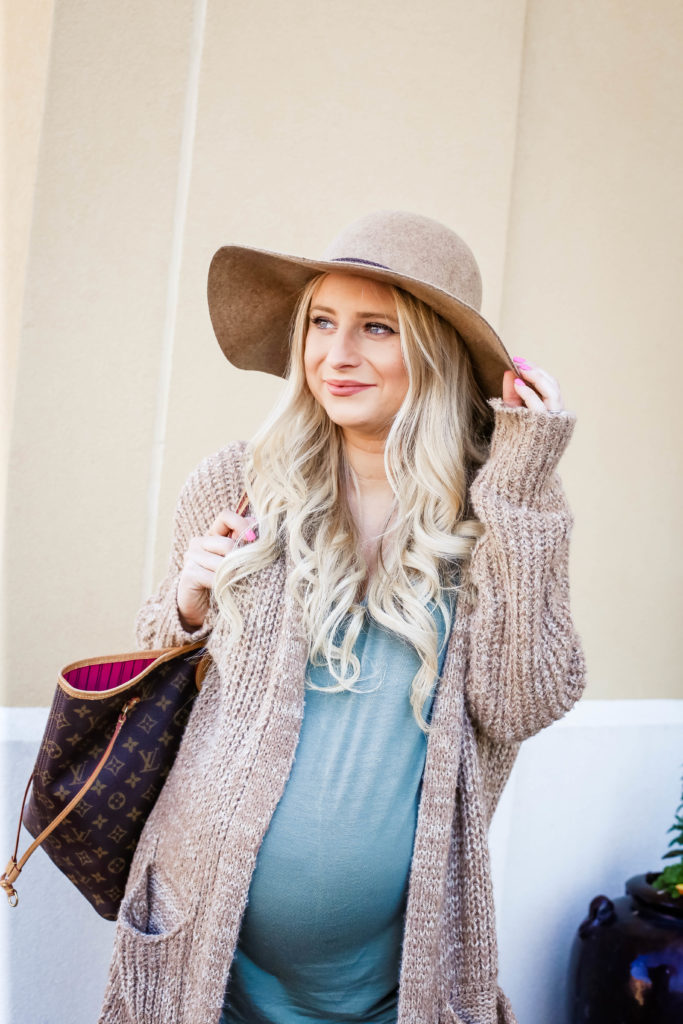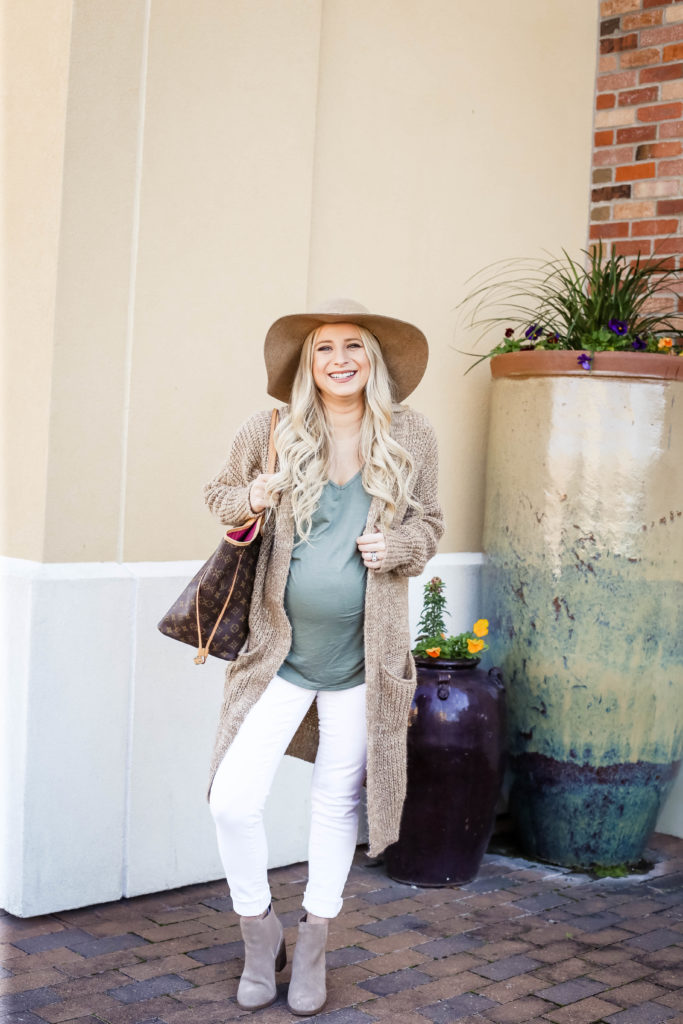 Top: Boohoo – Maternity, Non-Maternity // Sweater: Boohoo // Jeans: Maternity, Non-Maternity // Shoes: Steve Madden // Hat: Nordstrom // Bag: LV // Lipstick: Whirl
---
Shop the Post