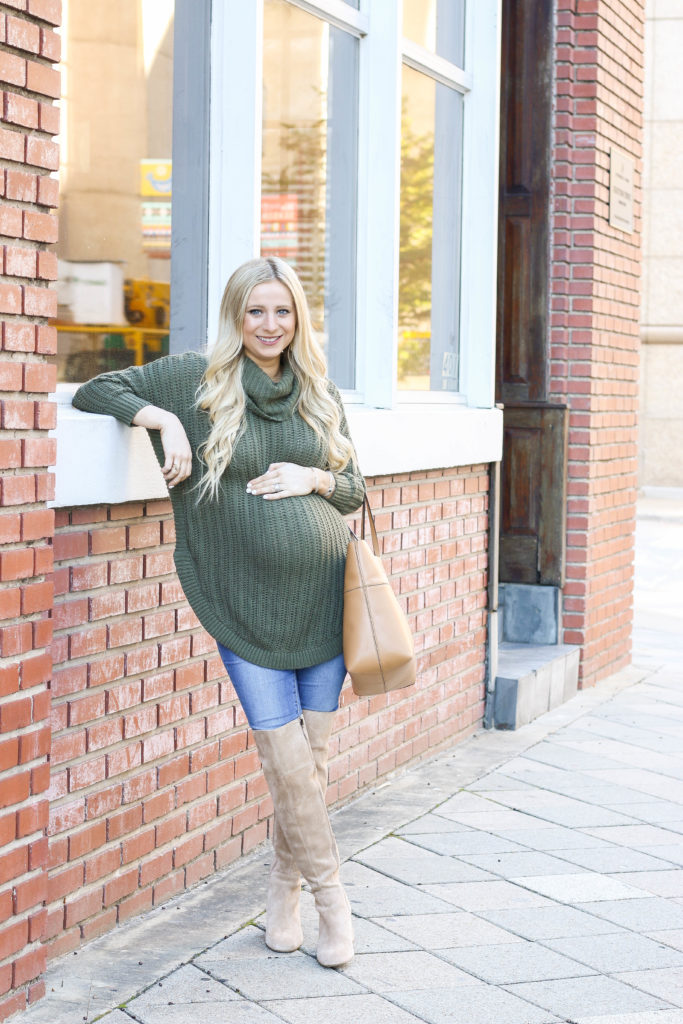 What's your favorite word? Mine is SALE. I think I've said that before but I get really excited when my favorite stores have sales. I justify spending more money because it's on sale. I know that makes no sense and Mason always tries to tell me that, but whatever! Let a girl live. One of the bad things about items going on sale, is that they sell out quickly. Sometimes I will let a few things sit in my cart waiting for a sale and then when it comes, my items sell out before I can purchase. Now that is one of the worst feelings EVER! (I'm being dramatic, I know)
I purchased this sweater from Express and good news, it's on sale! Bad news, I can't find this exact color online but they do have it available in other colors. I love cowl neck sweaters, I feel like I'm wearing a sweater and scarf all in one. I love the length of this sweater because it worked with my bump! It is also long enough to throw over a pair of leggings which of course, are everyone's favorite pants. For size reference, I'm wearing an XS and it still worked with me being 8 months pregnant. I almost ordered a size up but I'm glad I didn't because I think it would have been way too big!
Today's post is short and sweet but I just wanted to share this sweater with y'all before they were all sold out! Thanks so much for reading!

Photography by: The McRaes Photography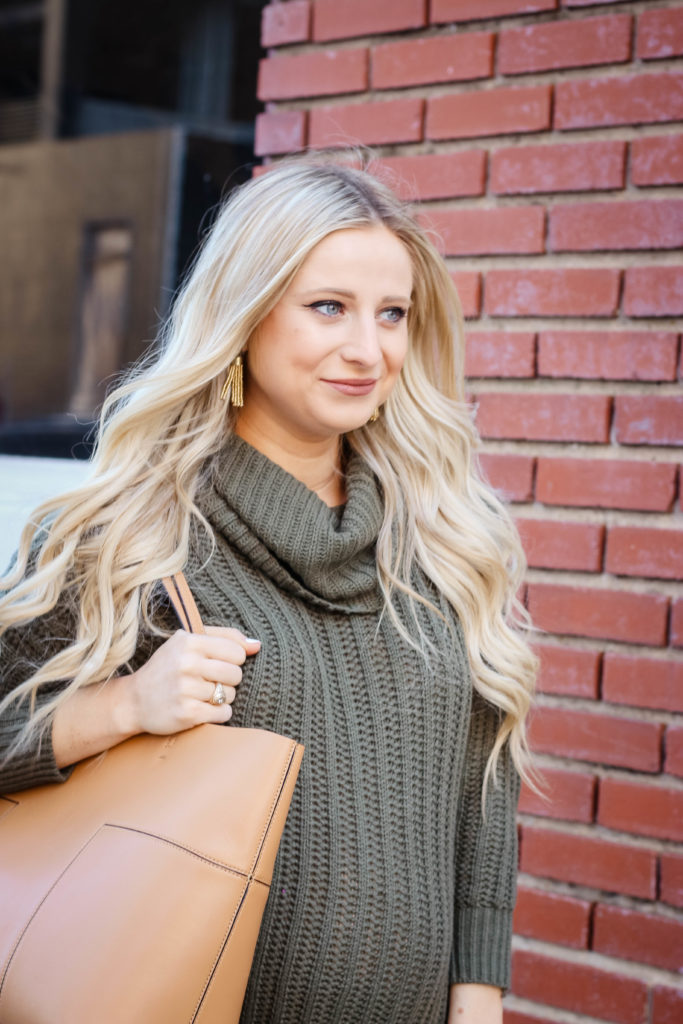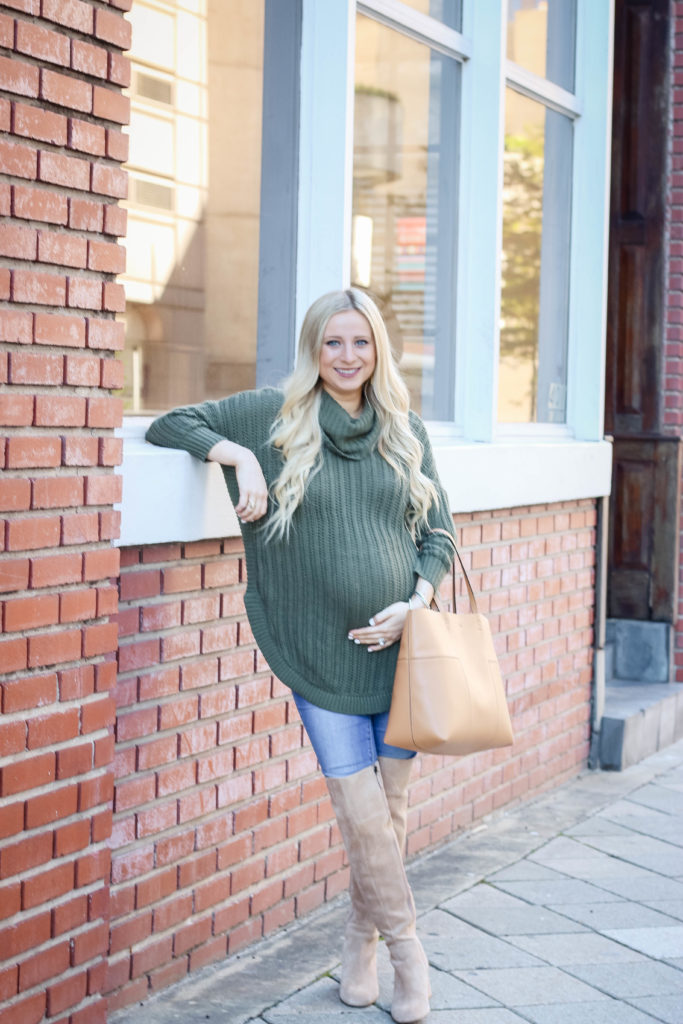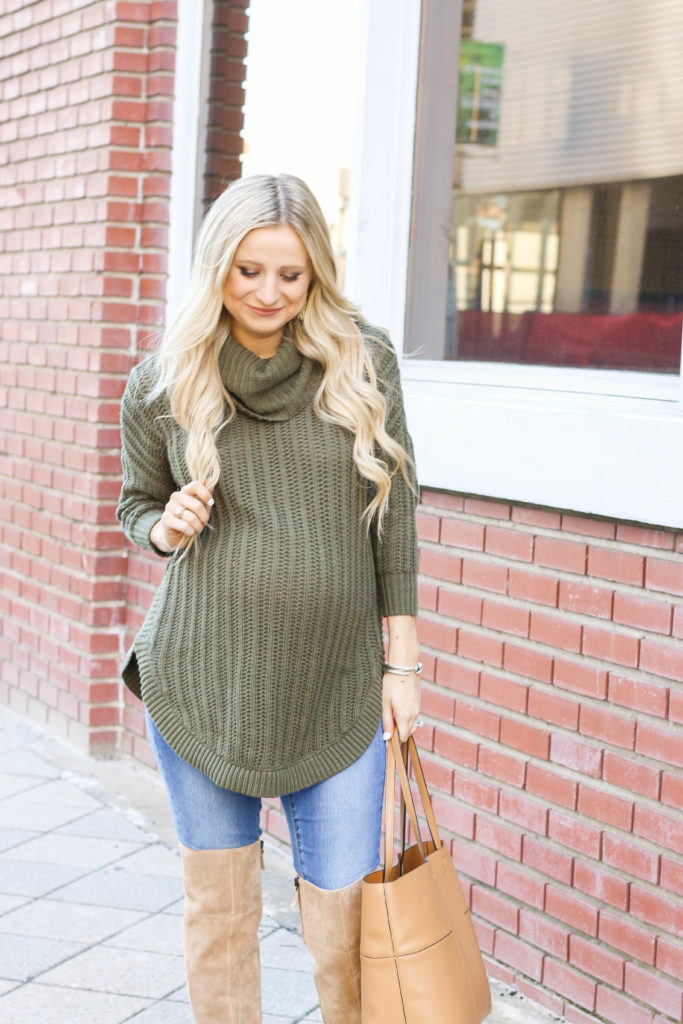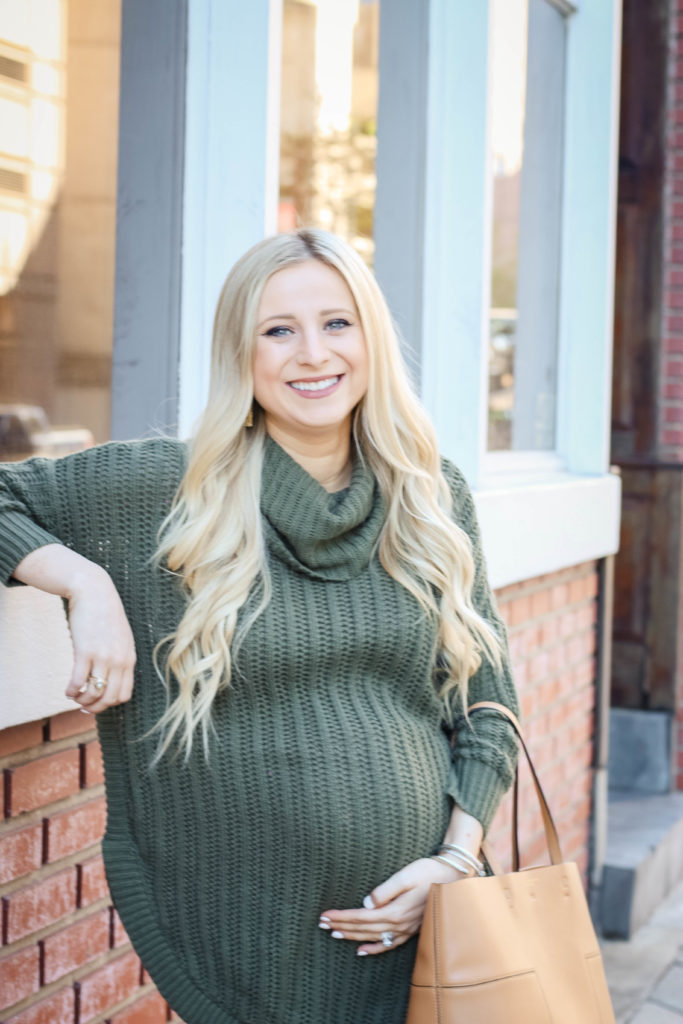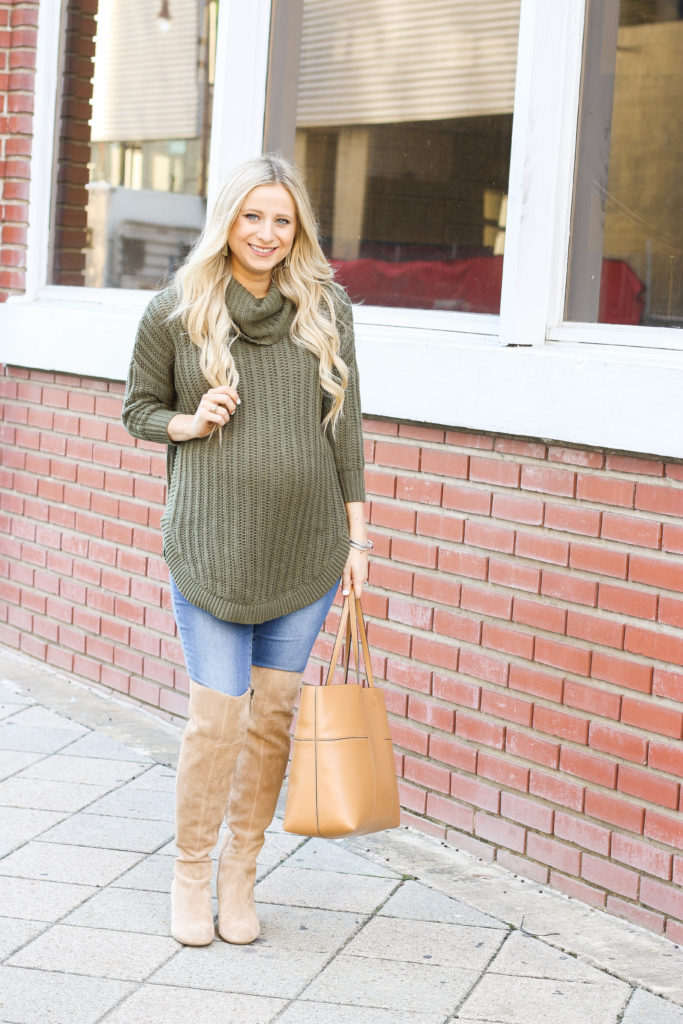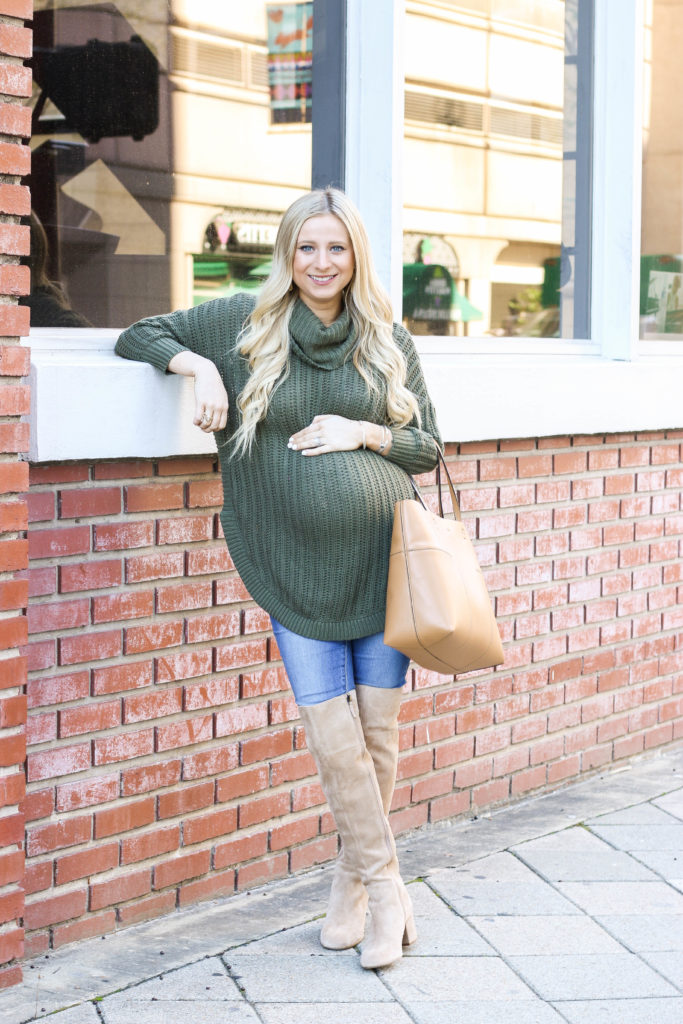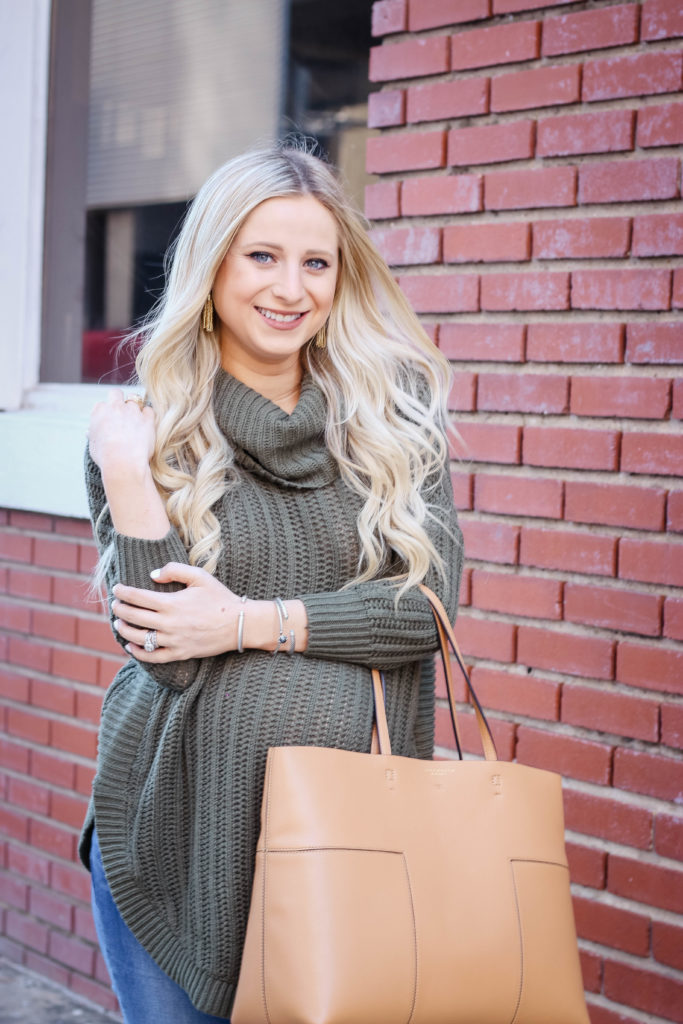 Sweater: Express – Different Color, Similar // Jeans: Articles of Society – Maternity // Shoes: Franco Sarto // Earrings: Sugarfix // Bag: Tory Burch // Lipstick: Whirl
---
Shop the Post