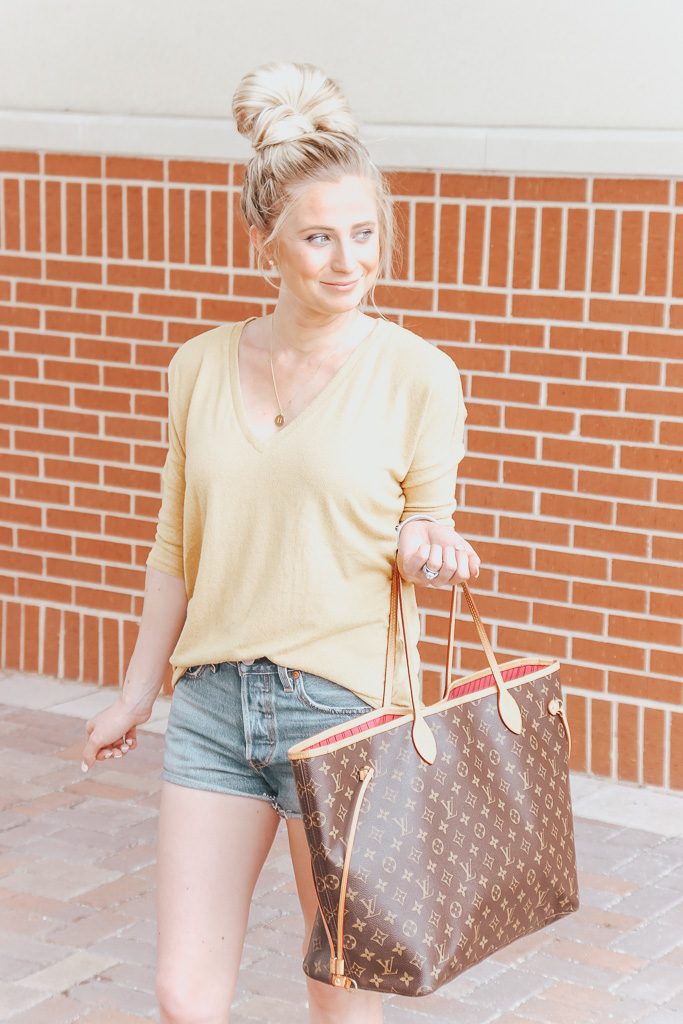 Hi friends! It's been a hot minute since I've been on here and written a post. Life gets a little crazy with our Hunter girl. Last week, Mason was gone all week and of course, Hunter decided that she didn't like to sleep at night anymore. I think she knew Mason was gone and I was on my own so she was testing me lol! I'm not sure if I passed but we both made it out alive.. barely 😉 Being a mom has definitely changed a few things in my life.. how much (or little) I sleep, how quickly I eat my dinner (Hunter has a radar that goes off when I try to eat) and how much time I spend trying to put outfits together! I love throwing together easy outfits that are still cute, of course! Number one priority is comfort though especially when I'm out and about and trying to lug Hunter around too.
I'm always on the lookout for comfy shoes. If I'm picky about one thing, it's my feet hurting! I want to thank SAS Shoes for helping a girl out and giving me the most comfortable shoes, the Sanibel Sandals! These shoes have quickly become a key part of my momiform along with some denim shorts and a tee. It can be hard to find shoes that are both comfortable and my style. I pretty much live in sandals during the Spring and Summer because of how dang hot it is! I always have a hard time wearing sandals all day long because they provide my feet with NO support. I love the Sanibel sandal from SAS Shoes because they are so cushioned and are the most comfortable sandals I own! This style comes in a bunch of colors and the straps are adjustable so the sandal can be customized to your foot. I love finding shoes that I can wear all day long and are also cute. We shouldn't have to compromise our style to have comfortables shoes. I know Hunter isn't running around yet but when she starts, I'll be glad I have these shoes to chase that little stinker around in!
Thanks so much for reading!

Thank you to SAS Shoes for collaborating with Blonde in the Burbs for this post! As always, all thoughts and opinions are 100% my own. Thank you for supporting the brands that support Blonde in the Burbs!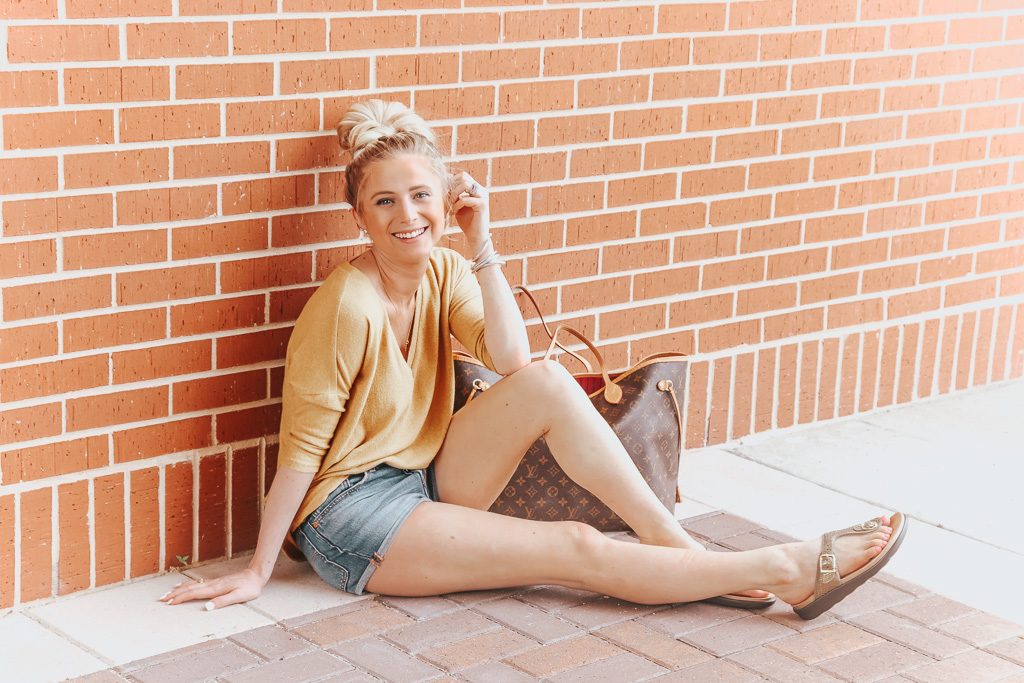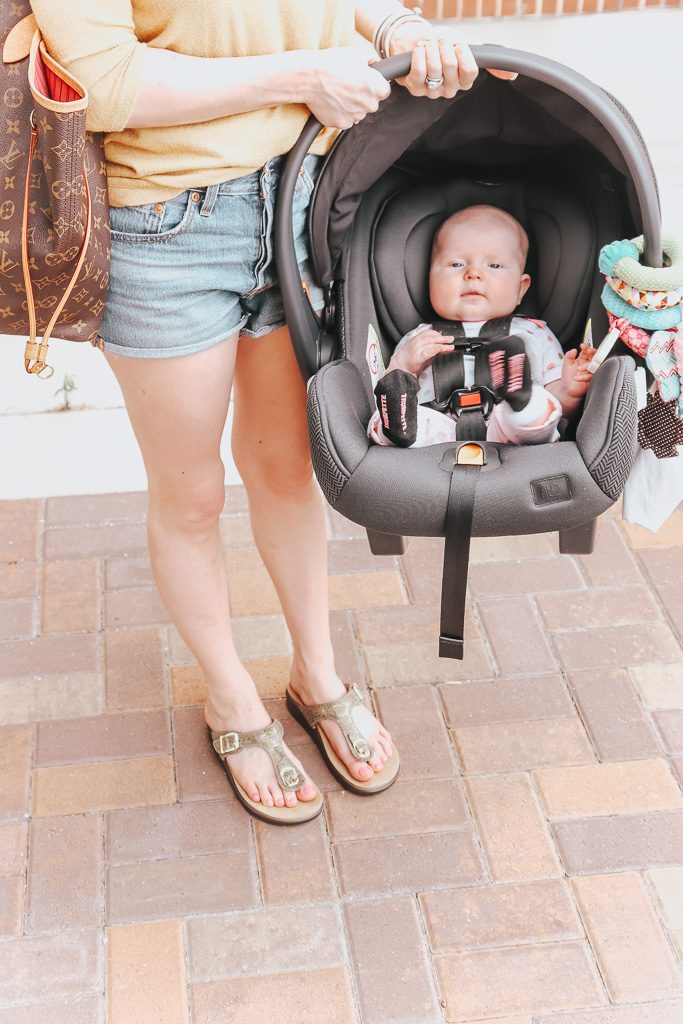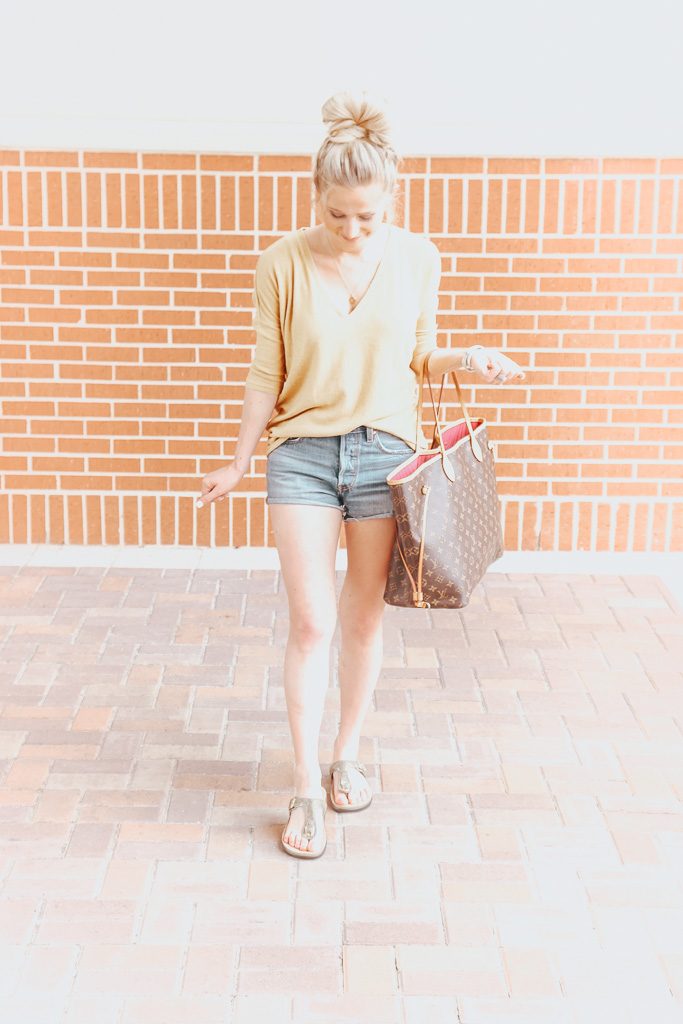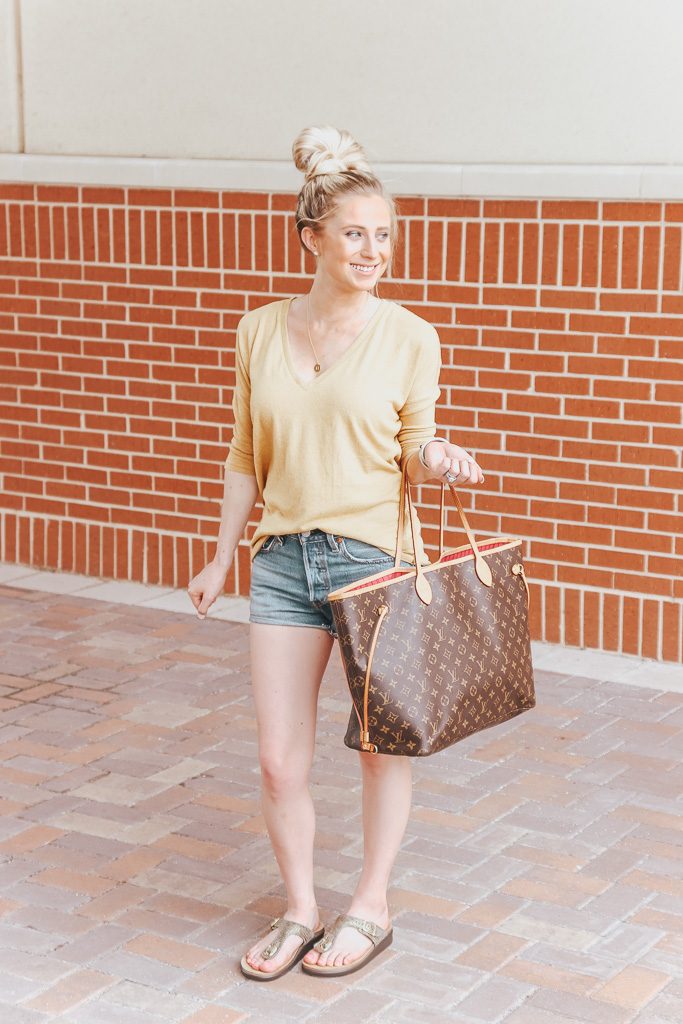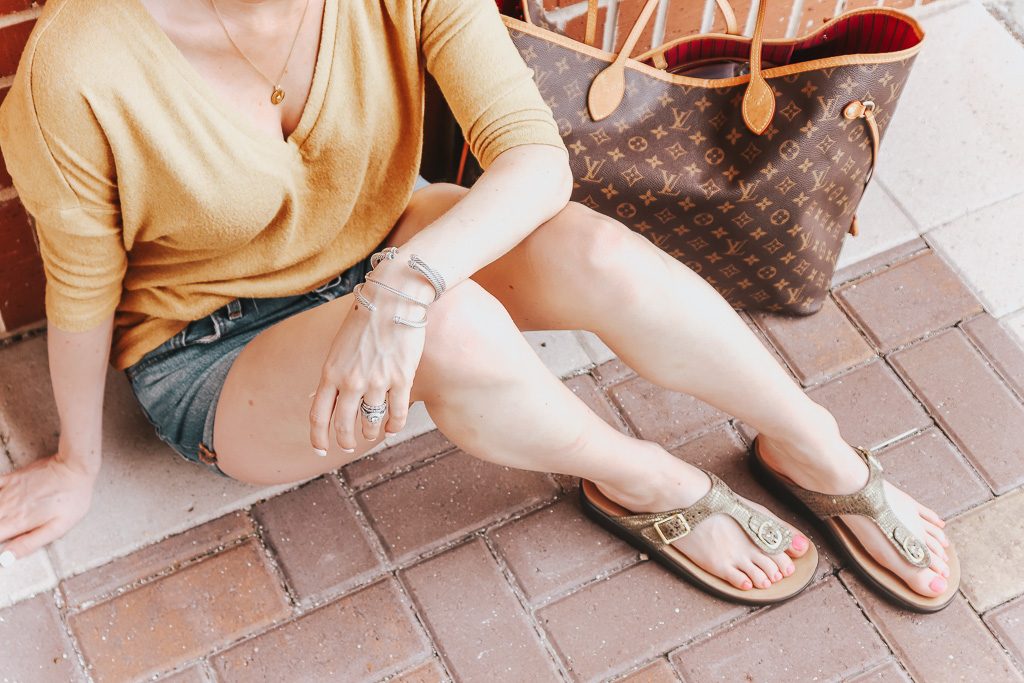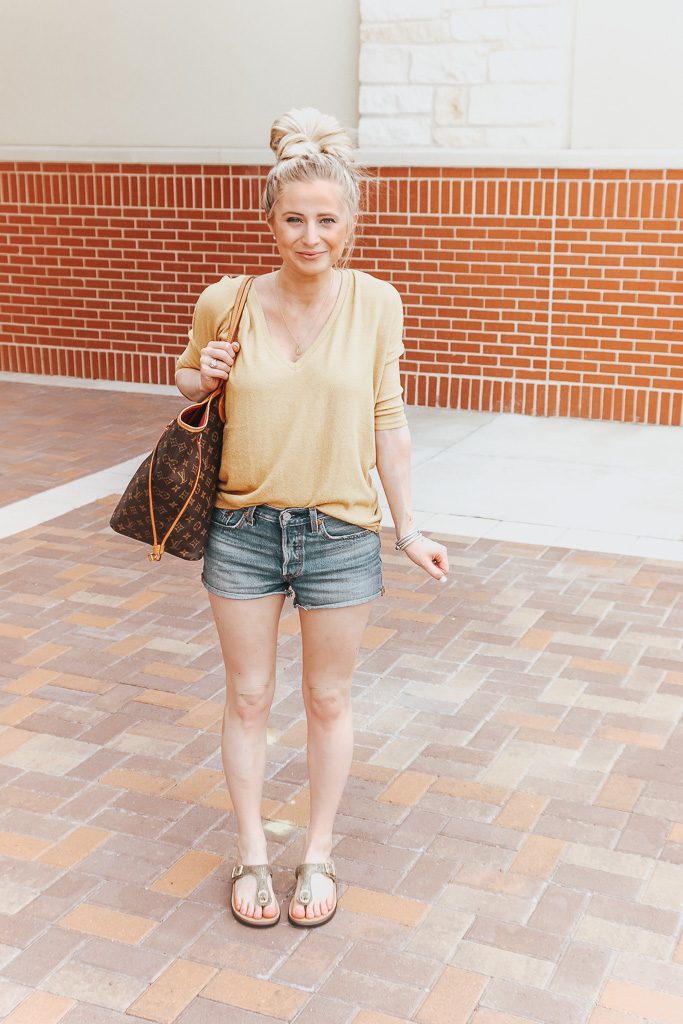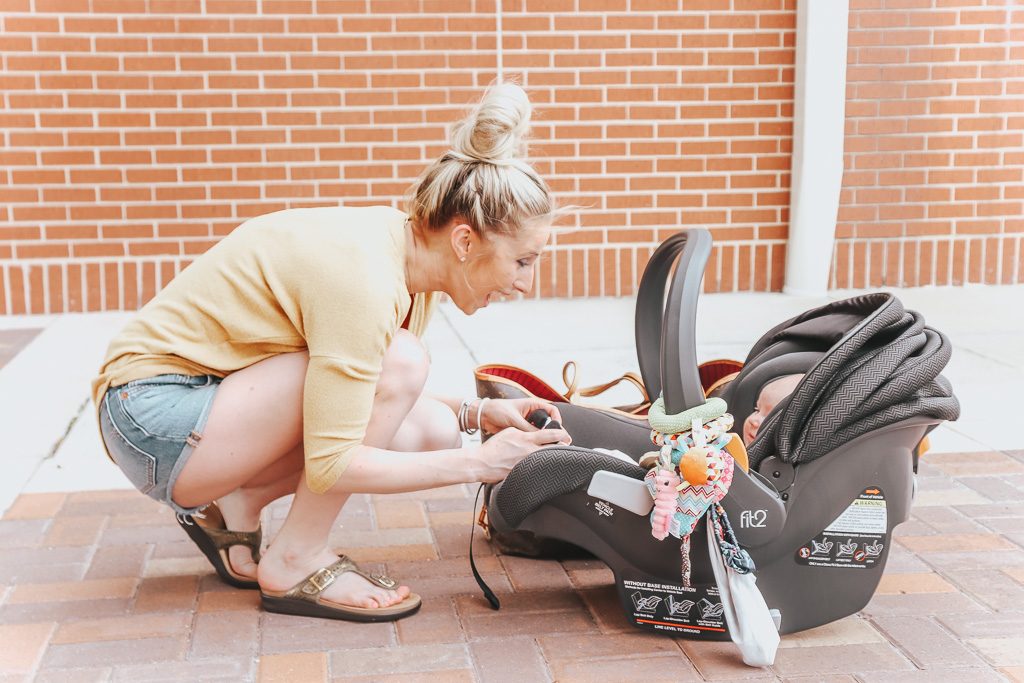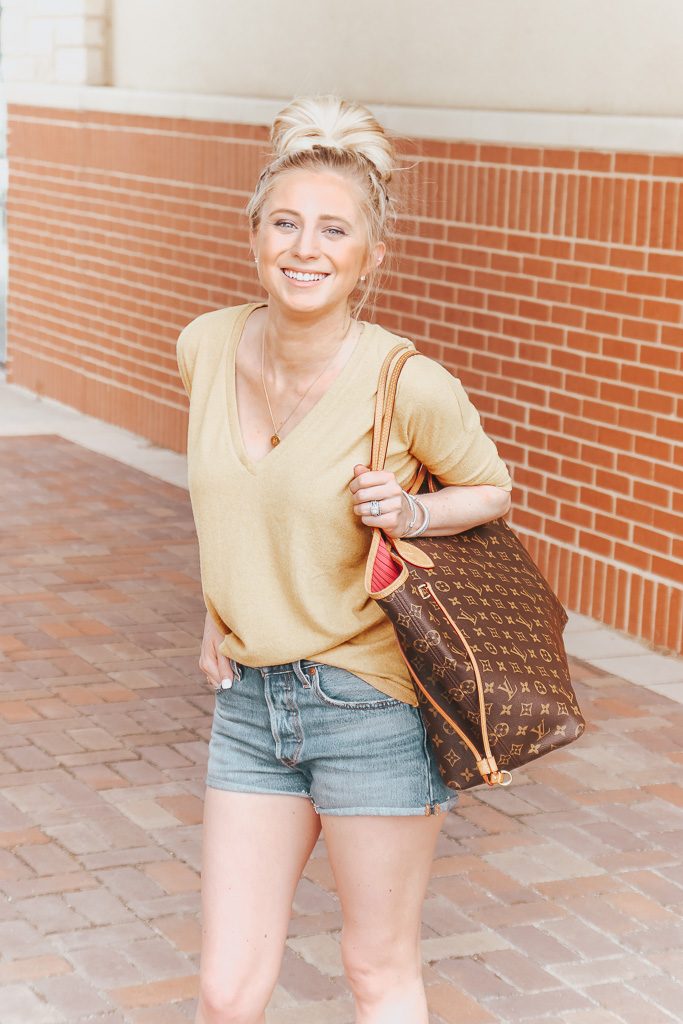 Top: Express // Shorts: Levis // Shoes: SAS Shoes – Sanibel Sandal (c/o) // Bag: LV // Necklace: Kate Spade // Lipstick: Blankety
---
Shop the Post